Shockwave Update
Software version 1.0.4.0
IMPORTANT: Please visit this page on a desktop to download and update your shockwave
Overview
Shockwave units occasionally receive software updates that add new features and enhance existing functionality via desktop application. Software version 1.0.4.0 brings the latest updates to Ruroc ATLAS 3.0 Shockwave devices
Release Notes
• Adds support for rider-pillion intercom and music sharing
• Improvement of battery state monitoring
• Improvement of LED indications
• Updated voice prompts
How to Update:
Please note: the application requires a Windows 7 computer
Please download and run the application first before connecting your Shockwave
1. Download and open the Shockwave application on your computer
(Your windows computer might flag this as unsafe, proceed the install by clicking 'More info' followed by 'Run anyway')
2. Follow the application instructions to update the device firmware
3. Reset the device by briefly removing and re-inserting the USB cable
Download Version 1.0.4.0
Rider-pillion comms:
When connecting two Shockwave units for Rider-Pillion Intercom for the first time, put the unit into Bluetooth pairing mode.
1. Press the Volume up and Volume down buttons together for 5 seconds will put the unit into pairing mode
2. Once in pairing mode, long hold the Intercom Button to enter Intercom pairing mode, you will hear an 'Intercom Pairing' message
3. The red and blue LED lights will begin to blink together as the Shockwave looks for another unit to connect to
4. Repeat steps 1 - 3 on the second Shockwave unit
5. You will hear the message 'Intercom Connected' to confirm connection, and the red LED will flash once periodically while the devices remain paired
Single click - Toggle Intercom ON or OFF
Double click - Disconnect from peer Intercom device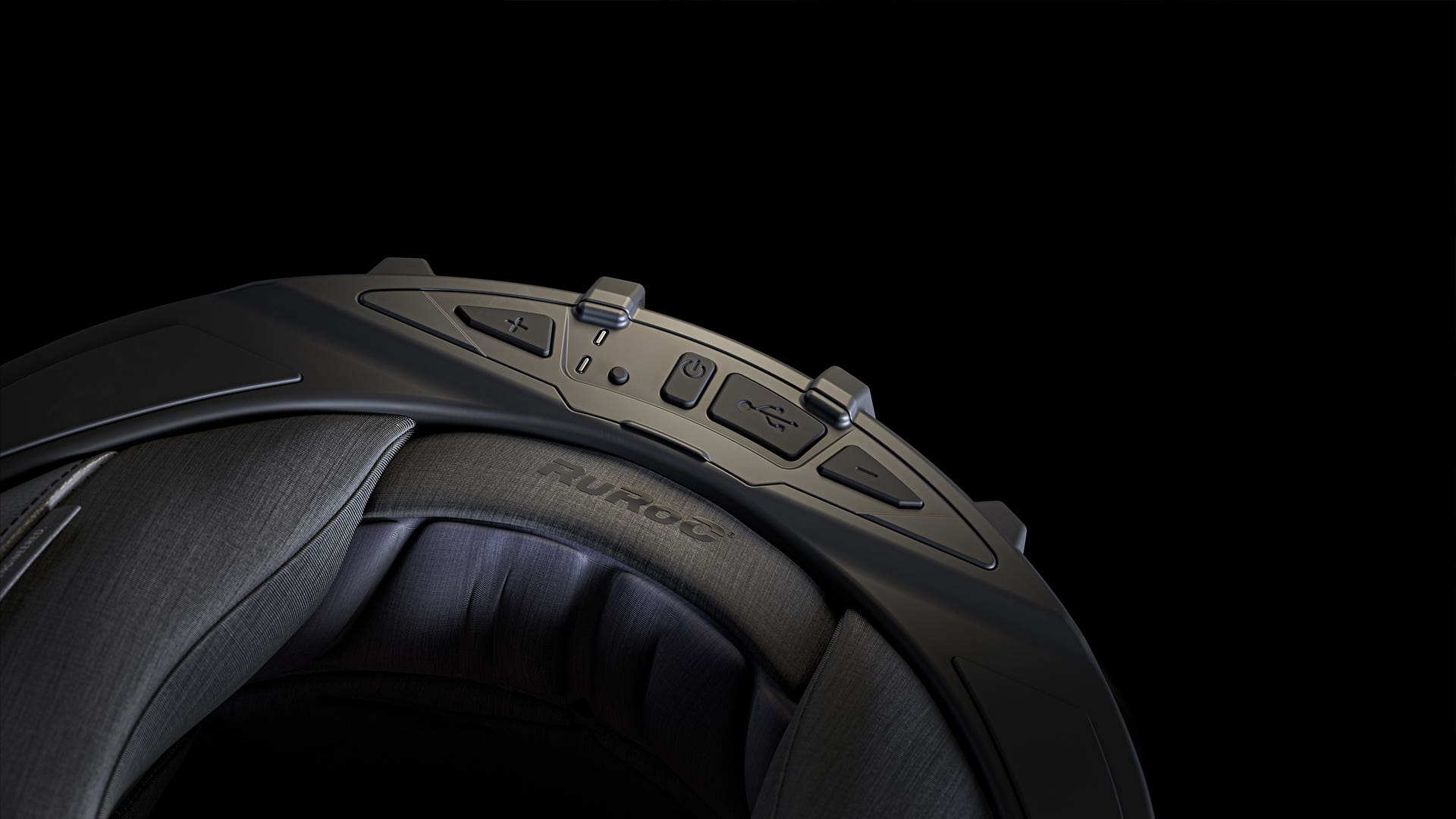 FAQs
Why upgrade to this version?
The latest firmware releases bring fixes and improvements to the Shockwave device. This includes the new rider to pillion communication feature
Trouble opening the update application?
To make the update as simple as possible - the new updater tool does not require installation and can be opened before the Shockwave is connected. In rare cases missing DLL files will cause 'MSvcruntime' message. The missing DDL files can be installed from Microsoft using the following link: https://aka.ms/vs/16/release/vc_redist.x64.exe
Other questions?
If you have any questions or problems relating to Shockwave, please contact info@ruroc.com
Apple Mac Users
The update application currently is only supported by Windows computers. Mac users will need to find a friend with a Windows computer. Ruroc will be developing updated applications to improve the update process in the future