The streets are yours
Ruroc started on the road with one mission. To bring youth, excitement and the thrill of riding to an industry that didn't reflect these core elements of motorcycle culture. We couldn't just make any basic helmet. We needed to make it unmistakable with an attitude and designs that stood out from the crowd. That was the ATLAS, and with the ATLAS 4.0, our best-reviewed helmet, it's time to open the ATLAS range wider than ever.
This is the ATLAS 4.0 STREET. Stripping the ATLAS to its essentials of an unmistakable silhouette and stand-out designs, with absolutely no compromise on safety. The result is an ATLAS 4.0 helmet dropping, in two core colourways and two legendary decals, at a more accessible price point than ever before.
Starting at just $350, everyone can now get their hands on the designs that throw it back to the early days of Ruroc. From June 28 the streets are yours.
ATLAS 4.0 Street
RONIN
The original top boy. Set in imposing black, Ronin is flooded in a flawless gold colourway. A helmet inspired by ancient Samurai, you'll be your own warrior of the road, ready to inflict your style on the streets.
ATLAS 4.0 Street
Toxin
One of the hardest designs ever to hit the streets. Layered in a reptilian black, it oozes nitro pink and green through a fearsome grill that will have the opps thinking twice before acting up.
ATLAS 4.0 Street
Core
All black everything, the Core goes hard. Set in a matte black colourway, the Core continues to be a staple of the ATLAS 4.0 range.
ATLAS 4.0 Street
Ghost
Like box-fresh sneakers, the Ghost is as icy as it gets. A design straight from the ATLAS originals, this helmet will always have its place in the streets.
Which ATLAS 4.0 is right for me?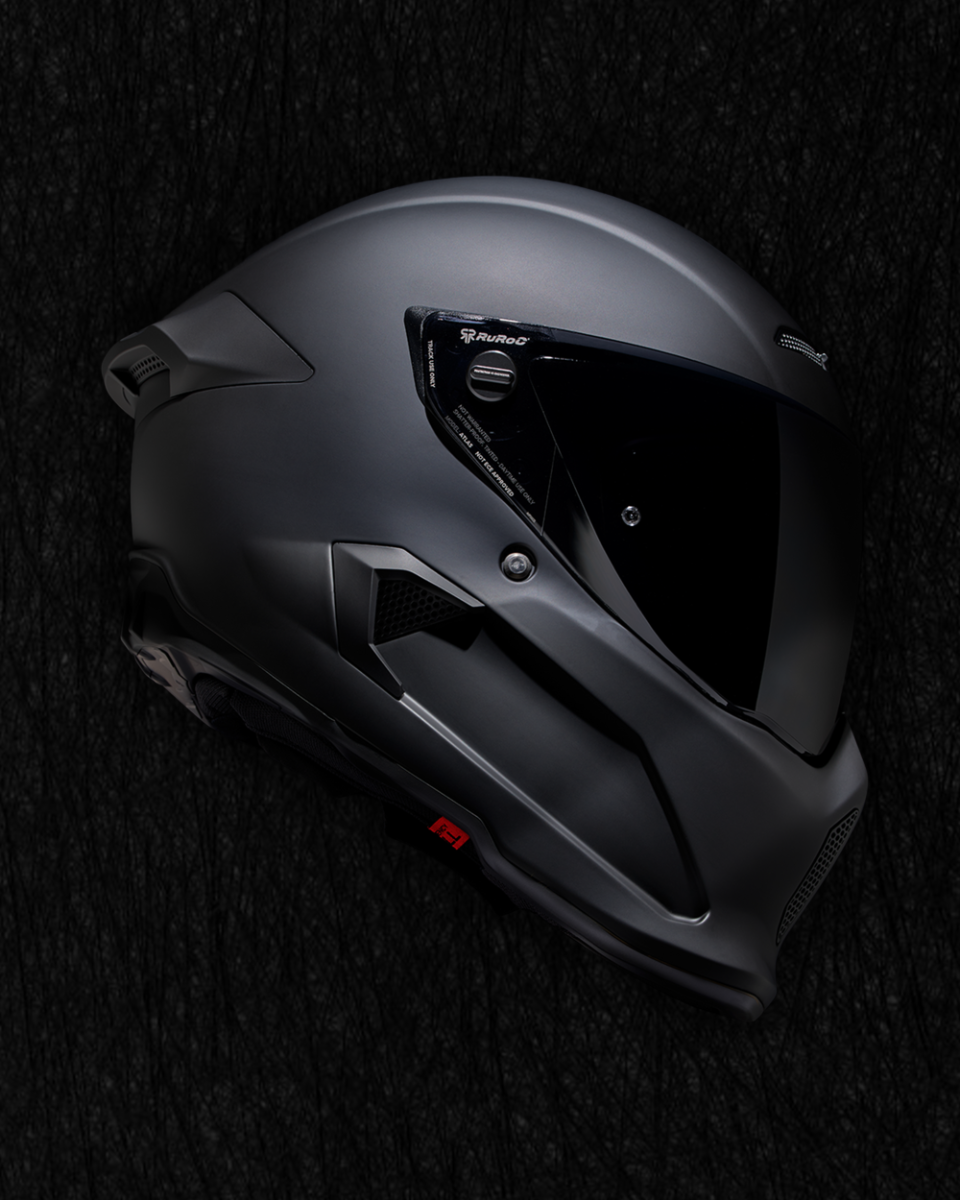 ATLAS 4.0
Street
From £275
Shell Composition

Fibre Glass

Weight = 1550g
+/- 50G depending on shell size
In-helmet audio

Shockwave Compatible
Compatible with our sound by Harman Kardon Shockwave model
DD Ring Chinstrap
ECE 22.06, DOT
Certified
215º Horizontal Field of View

Clear Visor
Included
Compatible with all other 4.0 visors
ATLAS 4.0
Carbon
From £375
Shell Composition
Carbon Fibre

Weight = 1600g
+/- 50G depending on shell size
In-helmet audio

Shockwave Compatible
Compatible with our sound by Harmon Kardon Shockwave model
Fidlock Chinstrap
ECE 22.06, DOT
Certified
215º Horizontal Field of View

Clear Visor
Included
Compatible with all other 4.0 visors
Tinted Visor
Included
Compatible with all other 4.0 visors

Head liner included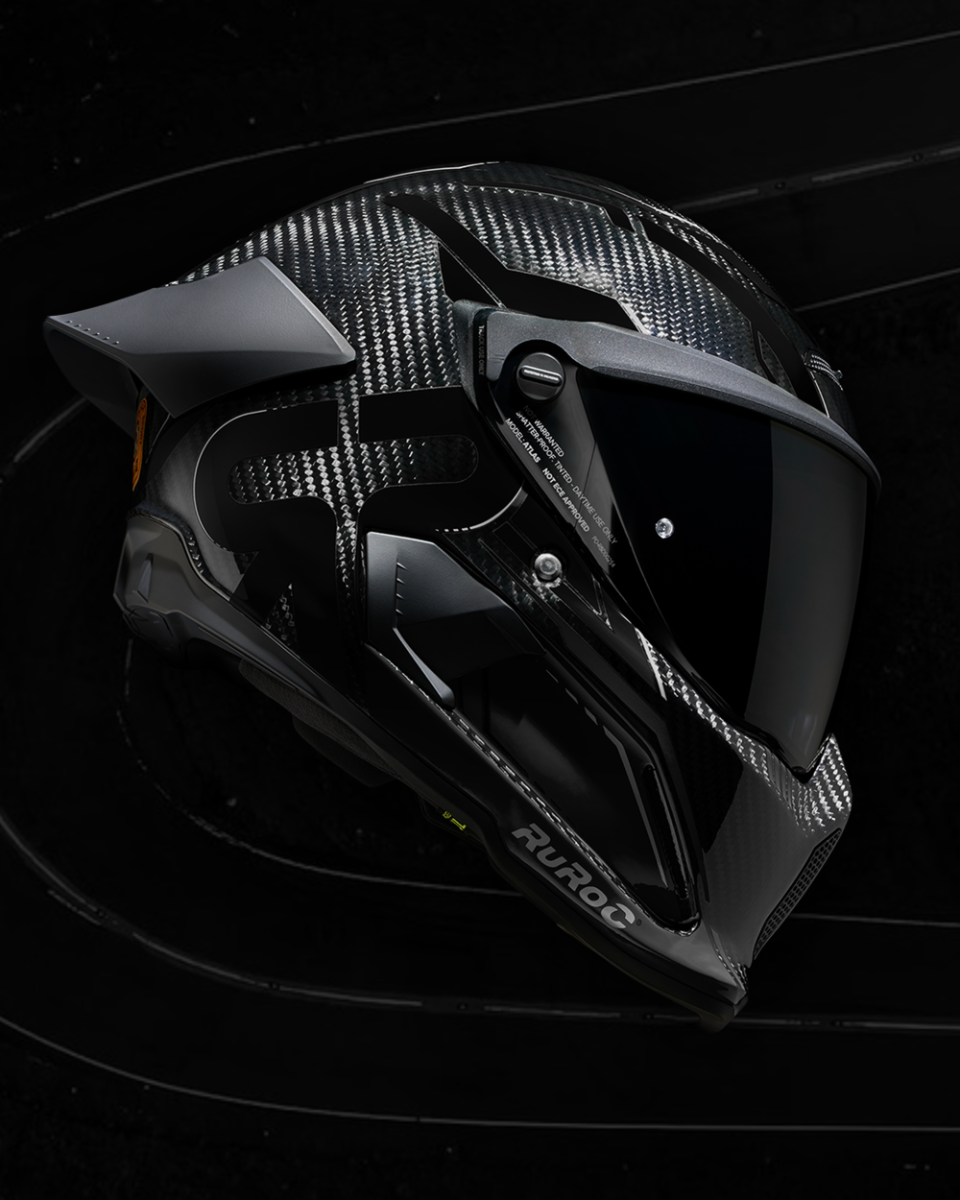 ATLAS 4.0
Track
From £550
Shell Composition
Carbon Fibre

Weight = 1450g
+/- 50G depending on shell size
In-helmet audio

Shockwave Compatible
Compatible with our sound by Harmon Kardon Shockwave model
DD Ring Chinstrap

ECE 22.06, DOT, ACU Gold Certified
215º Horizontal Field of View

CLEAR VISOR INCLUDED + UPPER SEAL FITTED
Compatible with all other 4.0 visors

Tinted VISOR INCLUDED + UPPER SEAL FITTED
Compatible with all other 4.0 visors

Head liner included
120 Insert Included