The streets are yours
Ruroc comenzó en la carretera con una misión. Traer juventud, emoción y la emoción de conducir a una industria que no reflejaba estos elementos centrales de la cultura de la motocicleta. No podíamos hacer cualquier casco básico. Necesitábamos hacerlo inconfundible con una actitud y diseños que se destacaran de la multitud. Ese era el ATLAS, y con el ATLAS 4.0, nuestro casco mejor valorado, es hora de abrir la gama ATLAS más que nunca.
Este es el ATLAS 4.0 STREET. Despojando al ATLAS de sus elementos esenciales de una silueta inconfundible y diseños destacados, sin absolutamente ningún compromiso en seguridad. El resultado es un casco ATLAS 4.0 que se lanza, en dos colores básicos y dos calcomanías legendarias, a un precio más accesible que nunca antes.
Starting at just $350, everyone can now get their hands on the designs that throw it back to the early days of Ruroc. From June 28 the streets are yours.
ATLAS 4.0 Street
RONIN
El chico original de arriba. Ambientado en un imponente negro, Ronin se inunda en una impecable combinación de colores dorados. Un casco inspirado en los antiguos samuráis, serás tu propio guerrero de la carretera, listo para imponer tu estilo en las calles.
ATLAS 4.0 Street
Toxin
One of the hardest designs ever to hit the streets. Layered in a reptilian black, it oozes nitro pink and green through a fearsome grill that will have the opps thinking twice before acting up.
ATLAS 4.0 Street
Core
All black everything, the Core goes hard. Set in a matte black colourway, the Core continues to be a staple of the ATLAS 4.0 range.
ATLAS 4.0 Street
Ghost
Like box-fresh sneakers, the Ghost is as icy as it gets. A design straight from the ATLAS originals, this helmet will always have its place in the streets.
Which ATLAS 4.0 is right for me?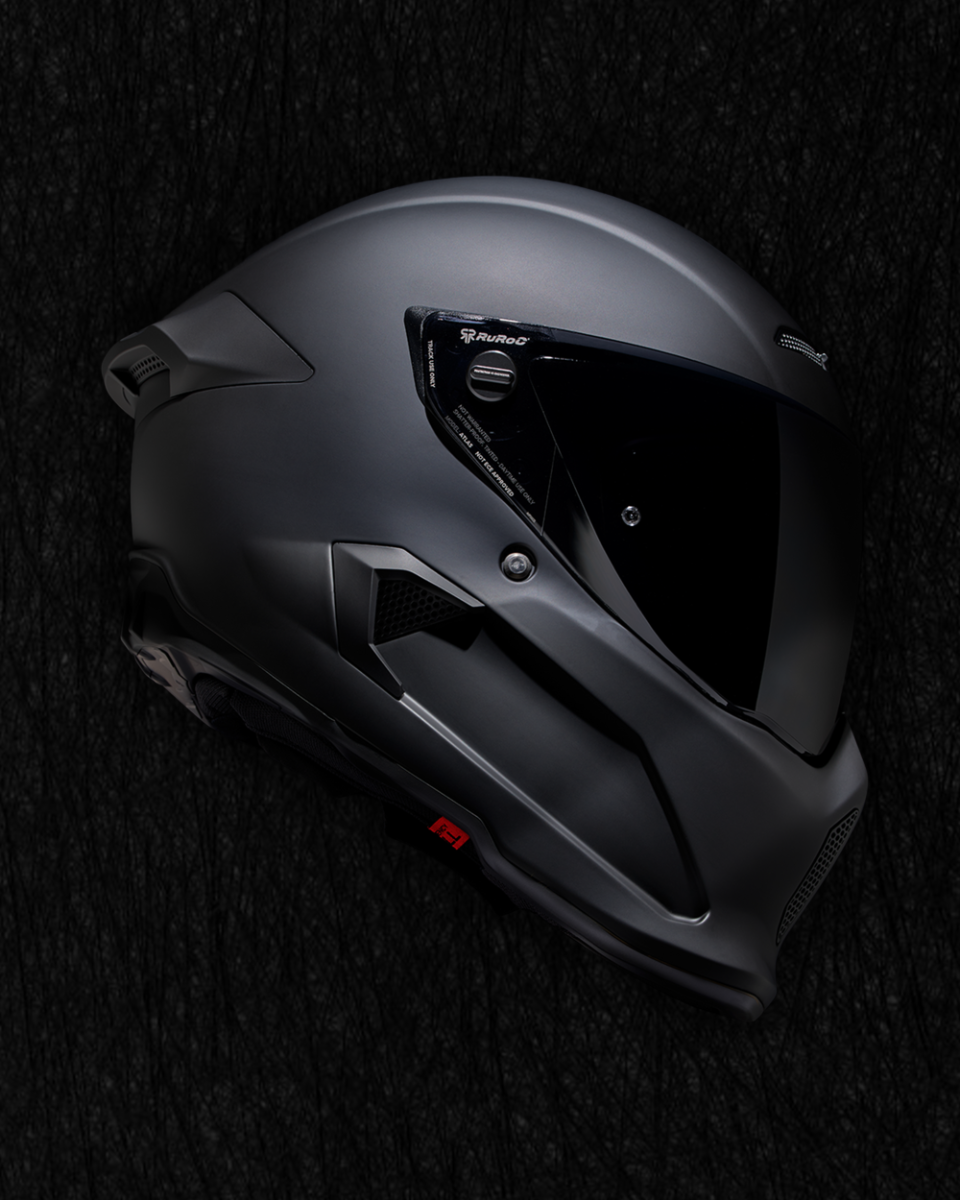 ATLAS 4.0
Street
From £275
Shell Composition

Fibre Glass

Weight = 1550g
+/- 50G depending on shell size
Audio en casco

Shockwave Compatible
Compatible with our sound by Harman Kardon Shockwave model
DD Ring Chinstrap
ECE 22.06, DOT
Certified
215º Horizontal Field of View

Clear Visor
Included
Compatible with all other 4.0 visors
ATLAS 4.0
Carbon
From £375
Shell Composition
Fibra de carbono

Weight = 1600g
+/- 50G depending on shell size
Audio en casco

Shockwave Compatible
Compatible with our sound by Harmon Kardon Shockwave model
Fidlock Chinstrap
ECE 22.06, DOT
Certified
215º Horizontal Field of View

Clear Visor
Included
Compatible with all other 4.0 visors
Tinted Visor
Included
Compatible with all other 4.0 visors

Head liner included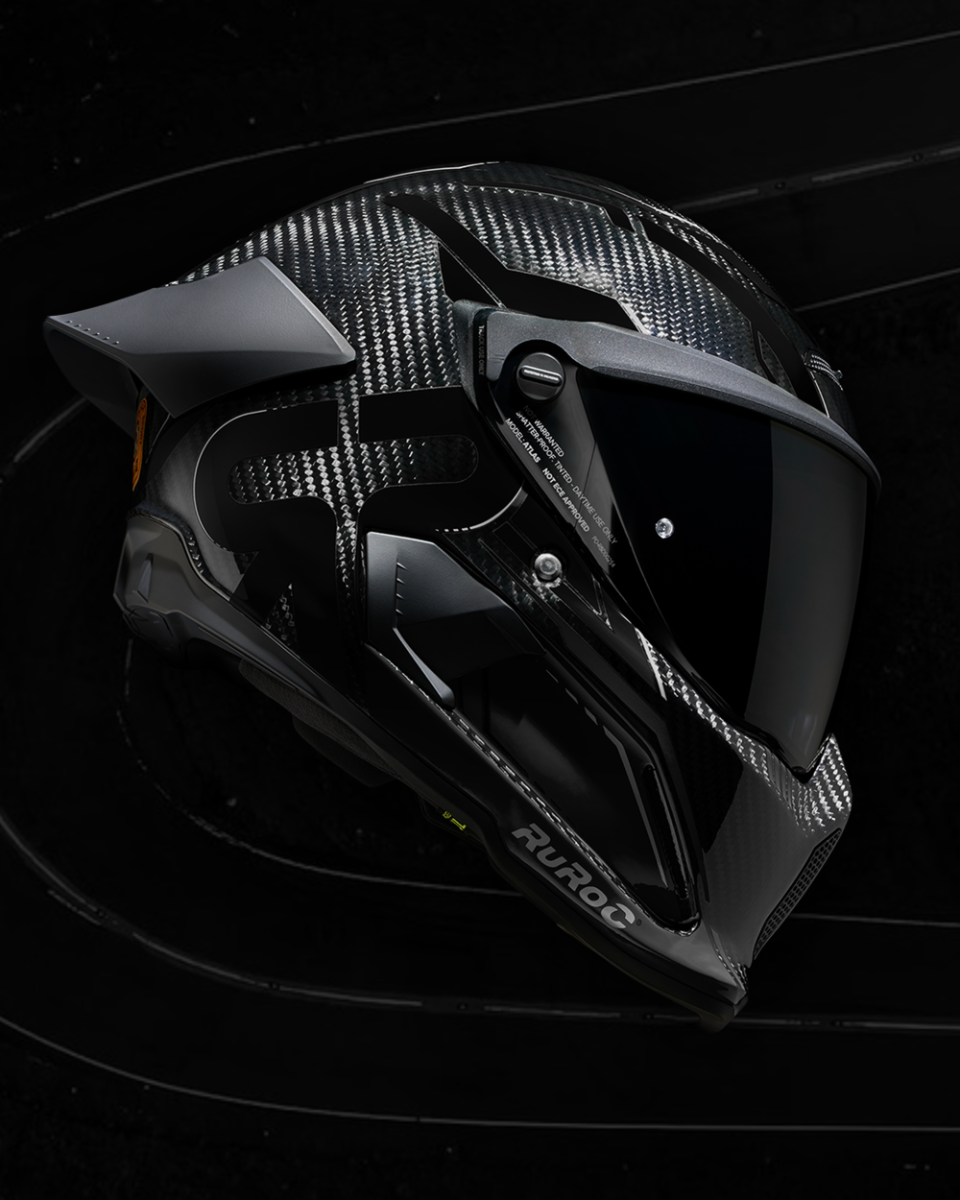 ATLAS 4.0
Track
From £550
Shell Composition
Fibra de carbono

Weight = 1450g
+/- 50G depending on shell size
Audio en casco

Shockwave Compatible
Compatible with our sound by Harmon Kardon Shockwave model
DD Ring Chinstrap

ECE 22.06, DOT, ACU Gold Certified
215º Horizontal Field of View

CLEAR VISOR INCLUDED + UPPER SEAL FITTED
Compatible with all other 4.0 visors

Tinted VISOR INCLUDED + UPPER SEAL FITTED
Compatible with all other 4.0 visors

Head liner included
120 Insert Included