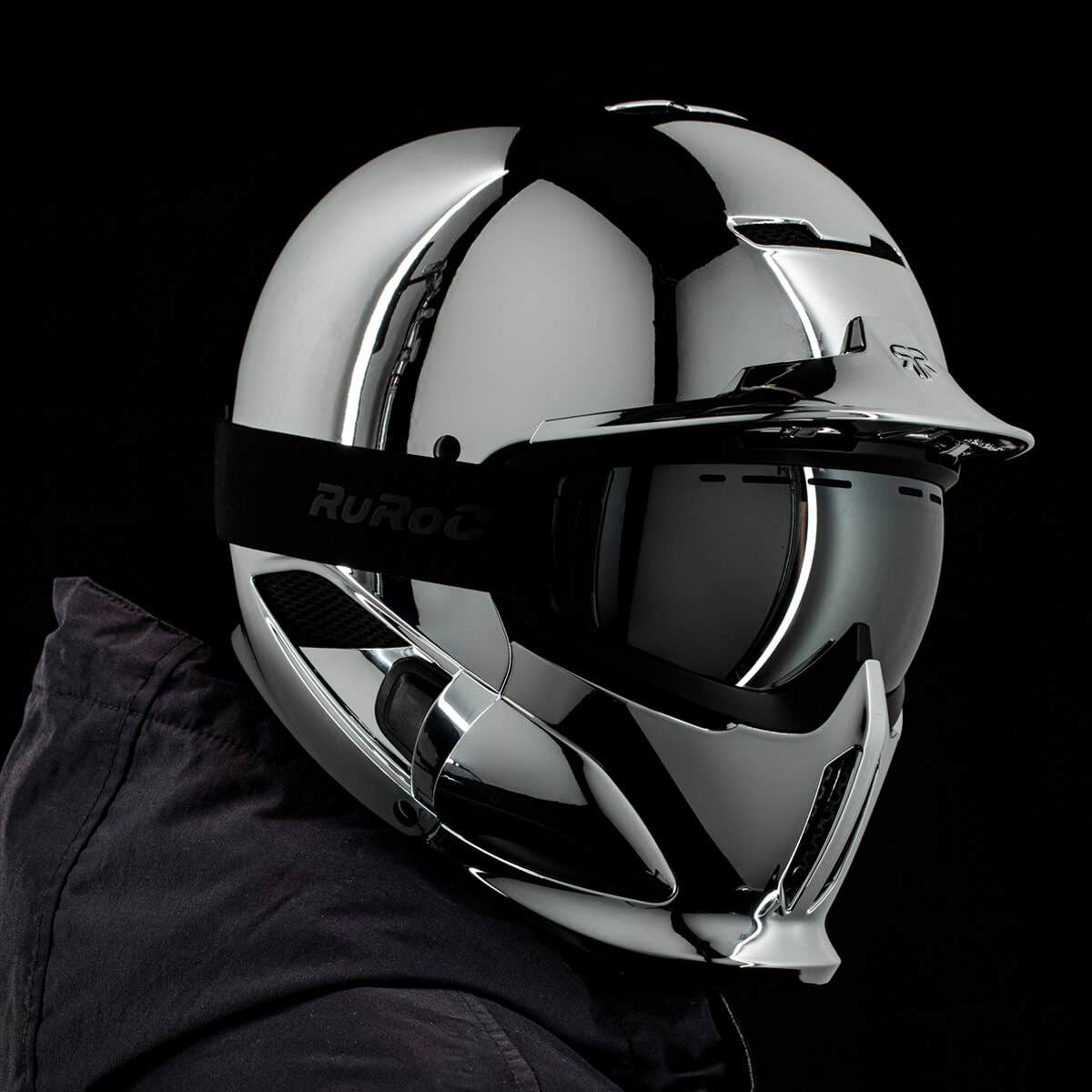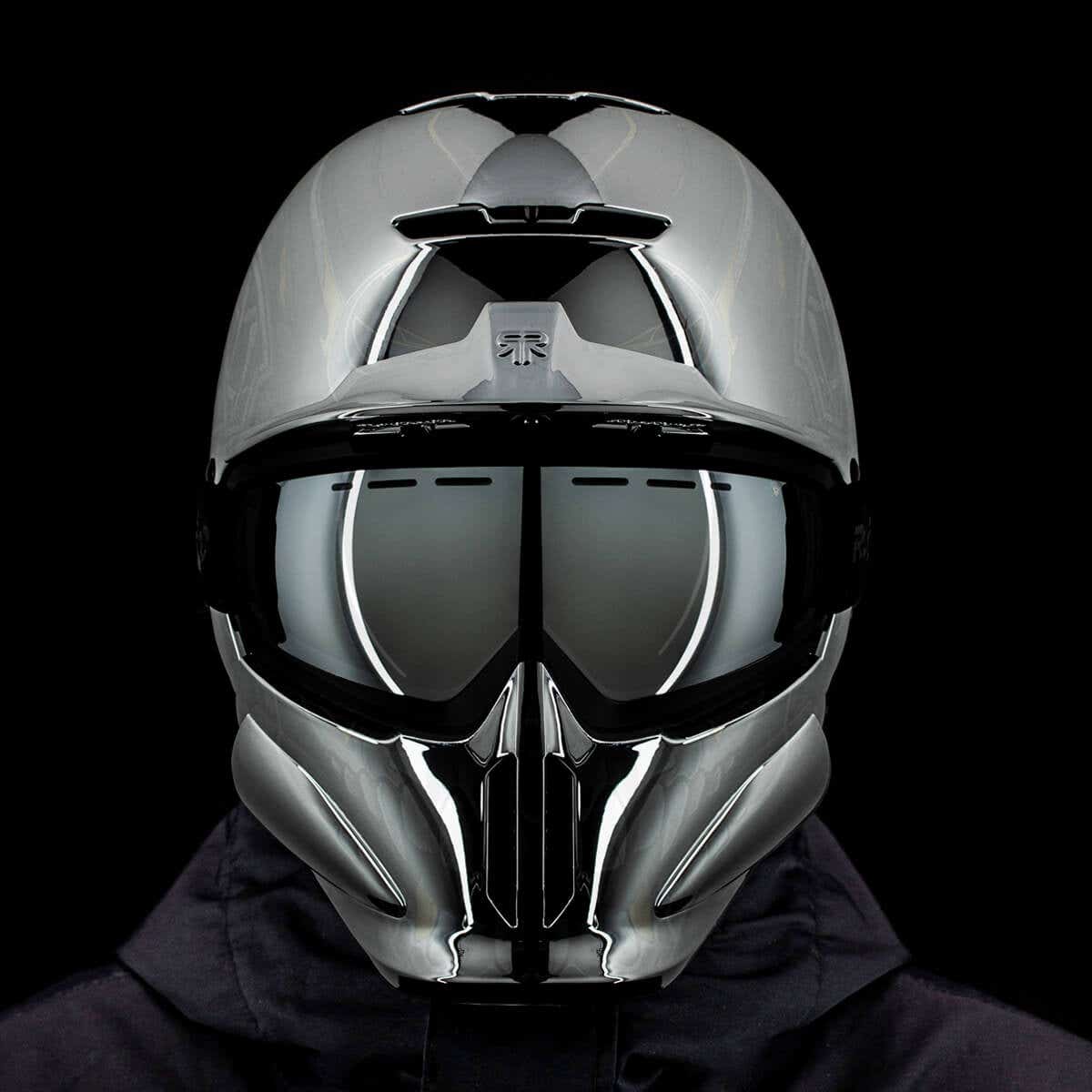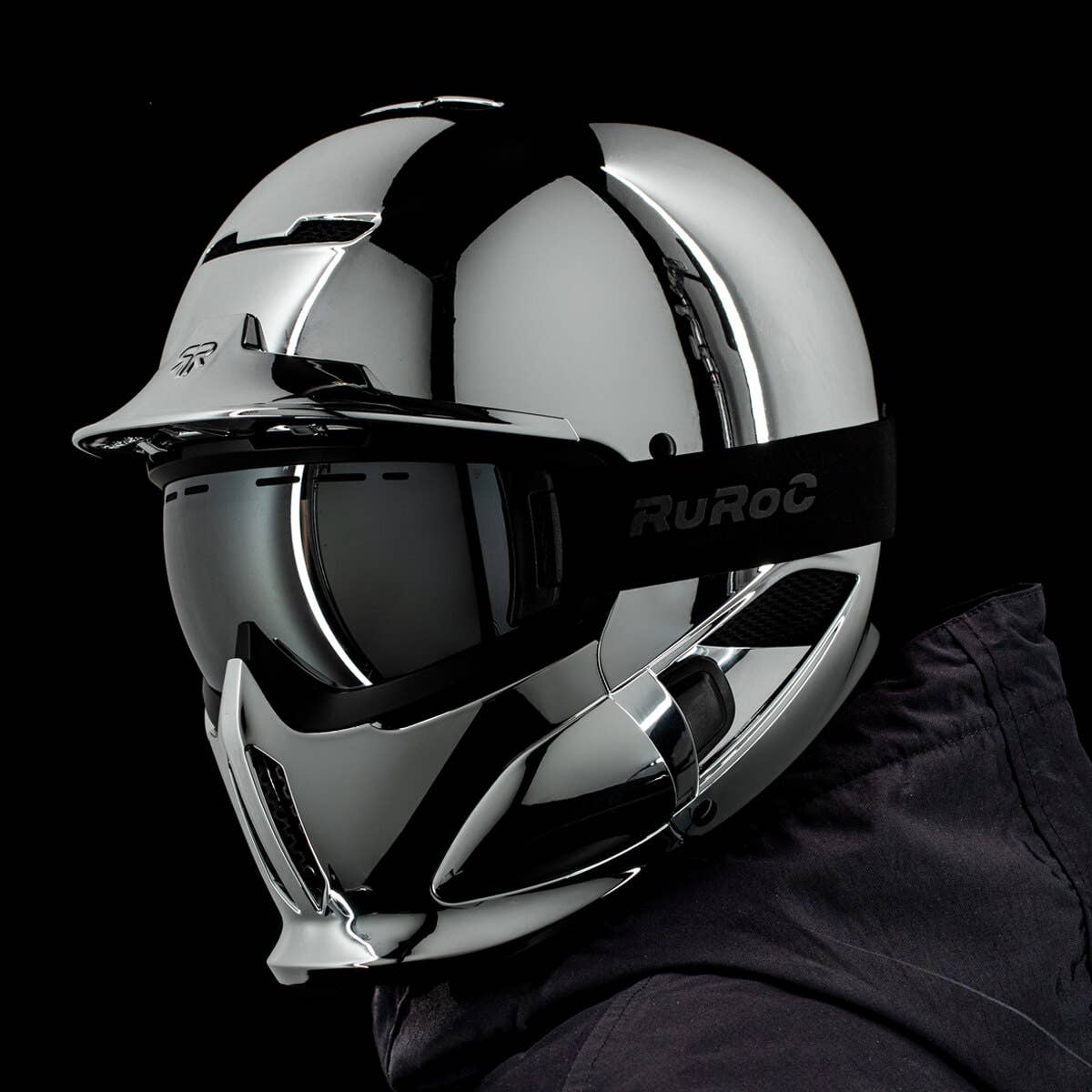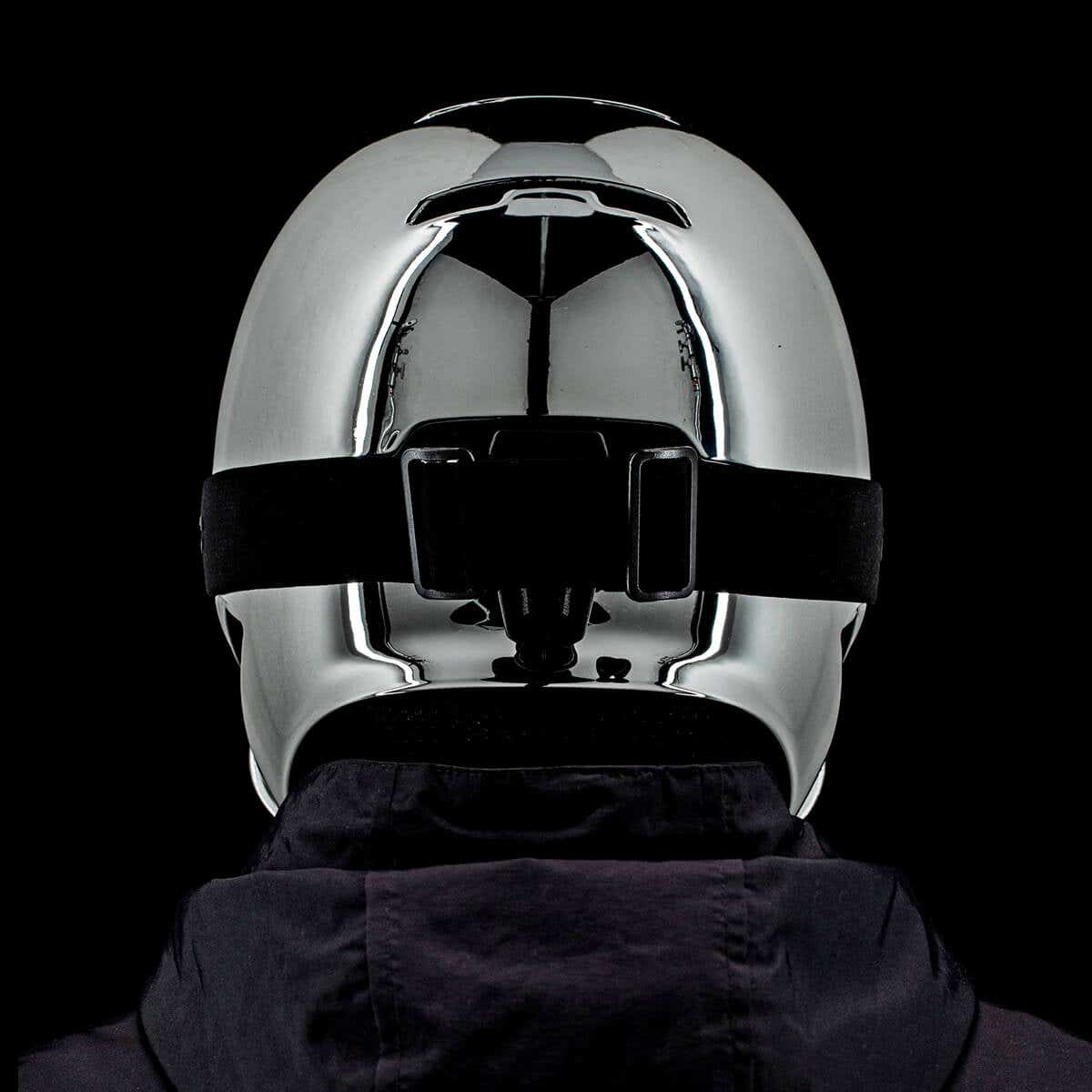 RG1-DX Helmet - Chrome 19/20
All reviews are from verified customers.
Magnetic Lenses
Every pair of RG1-DX goggles comes integrated with Magloc technology, which makes lens changes super fast & super easy. Each lens connects into place with magnetic water-tight security. With high-performance anti-fogging technology coating your lens you will see everything & will not miss a trick!
Recco
Be searchable. Be safe. All Ruroc Snow-Sports helmets are fitted with a RECCO avalanche reflector tab. This ensures searchability if you are ever lost in the mountains or stuck under an avalanche. We hope you never have to use this feature but it is there just incase!
RAID Ventilation
Each pair of RG1-DX goggles is integrated with small channels that redirect cold air past the lens, through the helmet & out of the top vent. This means zero lens-fog & easy-breathing at all times.
Full-face protection
Whether you're dodging trees in the back-country or free-riding with your buddies... the RG1-DX face-mask is the ultimate protection against the impacts & elements! Tried & safety-tested to -20 degrees celsius, it will hold its own in the most extreme blizzards. Wear it for added warmth. Or to protect your face when the conditions are intense!
Rheon Impact Liner
Rheology is the branch of physics concerned with the flow of matter and how that matter reacts when force is applied to it. Developed by the scientists at Imperial College London, our Rheon Impact Absorption liner is made of a non-Newtonian fluid that hardens upon impact, reducing the chance of brain injuries by up to 30%!