Time is a mere construct of the imagination to the Photochromic Transition Visor. Derived with the same NASTEK technology used at NASA, this visor protects your vision from sunrise to sunset before shifting to take on the night shift. It's your master key to clear horizons.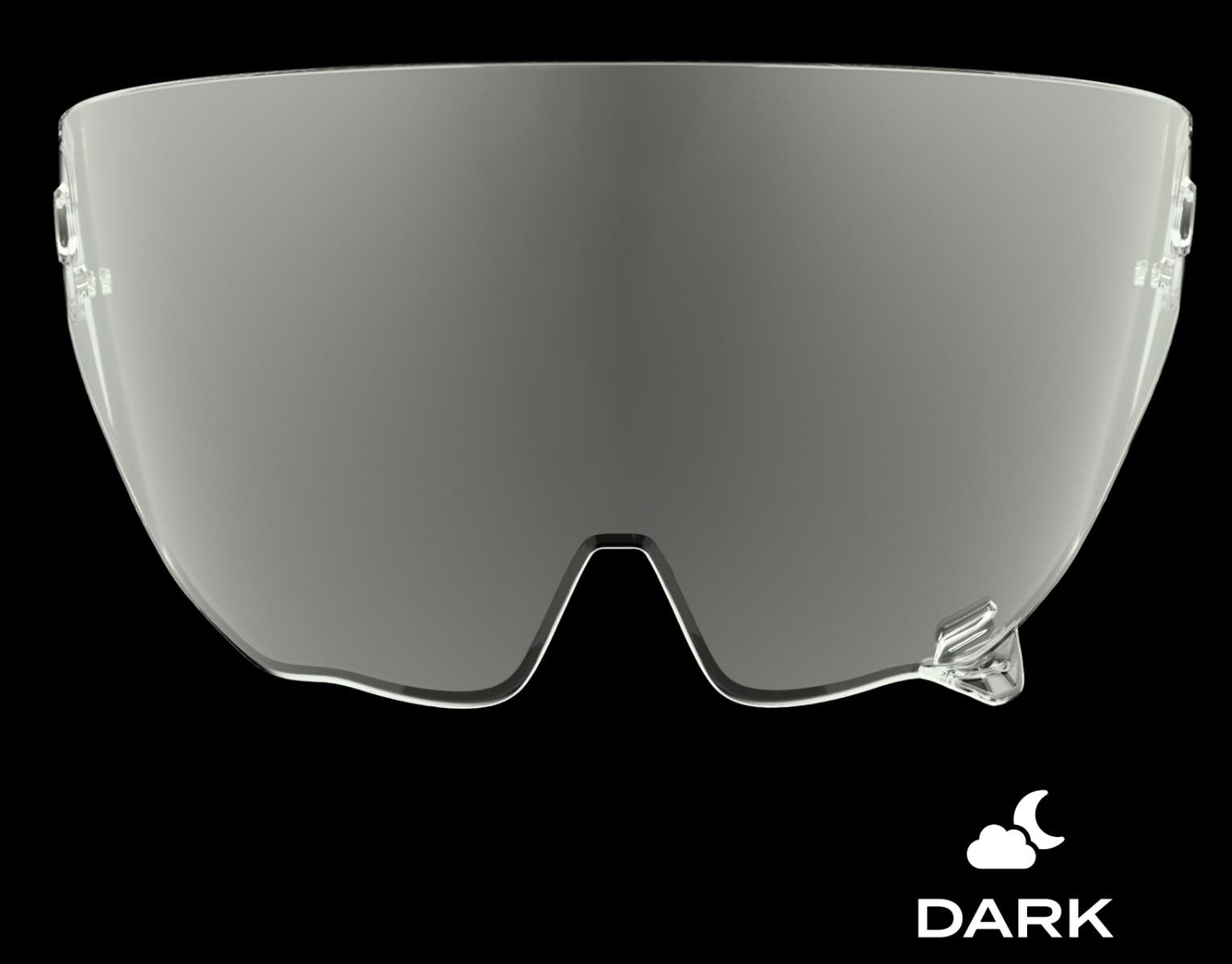 Easy on the eyes
Worship the sun or lurk in the shadows, the Photochromic Transition Visor makes it easy to do both. Ride through the day and the night without ever needing to change your visor.
Ready for lift off
The photochromic tech used in this visor is developed by NASTEK for aerospace exploration. So, next time you find yourself going like a rocket, know that varying light conditions won't affect your mission.
Light Speed Transition
Blink and you'll miss it. The Photochromic Transition Visor has a rapid transition from transparent to tinted. Blend to any light condition even before you make it to the end of the bend.
Keep it cool
Putting your bike through its paces isn't light work. An internal anti-fog liner absorbs any moisture that forms in the visor.
One size fits all
Fit the Photochromic Transition Visor to both the ATLAS 4.0 and 3.0. Changing the visor only takes a matter of seconds, simply twist the Bayonet Pins out of place and snap it to a lid of your choice.