The DC Collection
From the streets of Gotham to the skyline of Metropolis and beyond, let your favourite comic book heroes live on through our DC motorcycle helmet collection.

The Flash
Look fast even when standing still in the iconic colours of The Fastest Man Alive. The Flash™ has arrived. Styled in scarlet red and gold, this helmet looks fast even when standing still. The iconic lightning bolt etched into the gloss finish signifies this helmet as a certified piece of The Flash™ memorabilia. No matter the battle ahead, saving yourself is what this helmet does.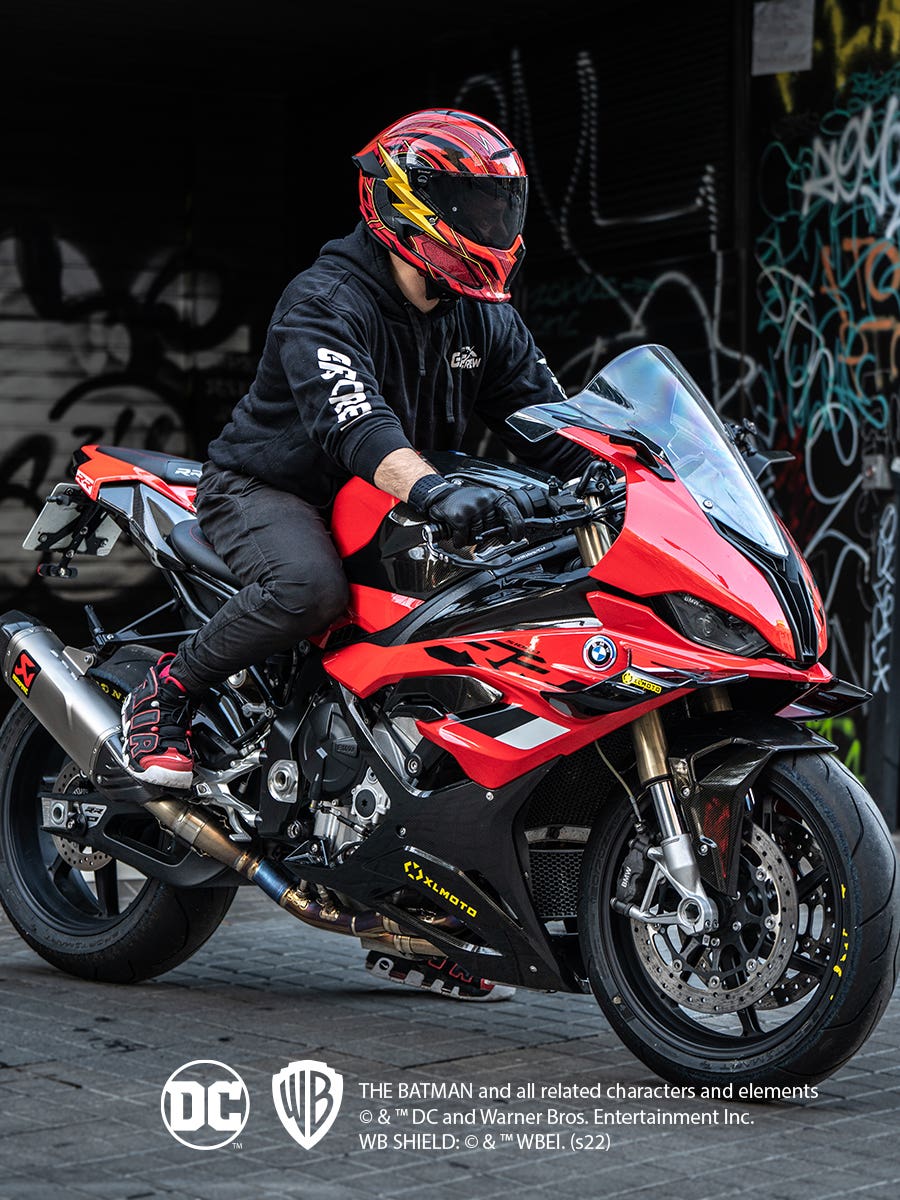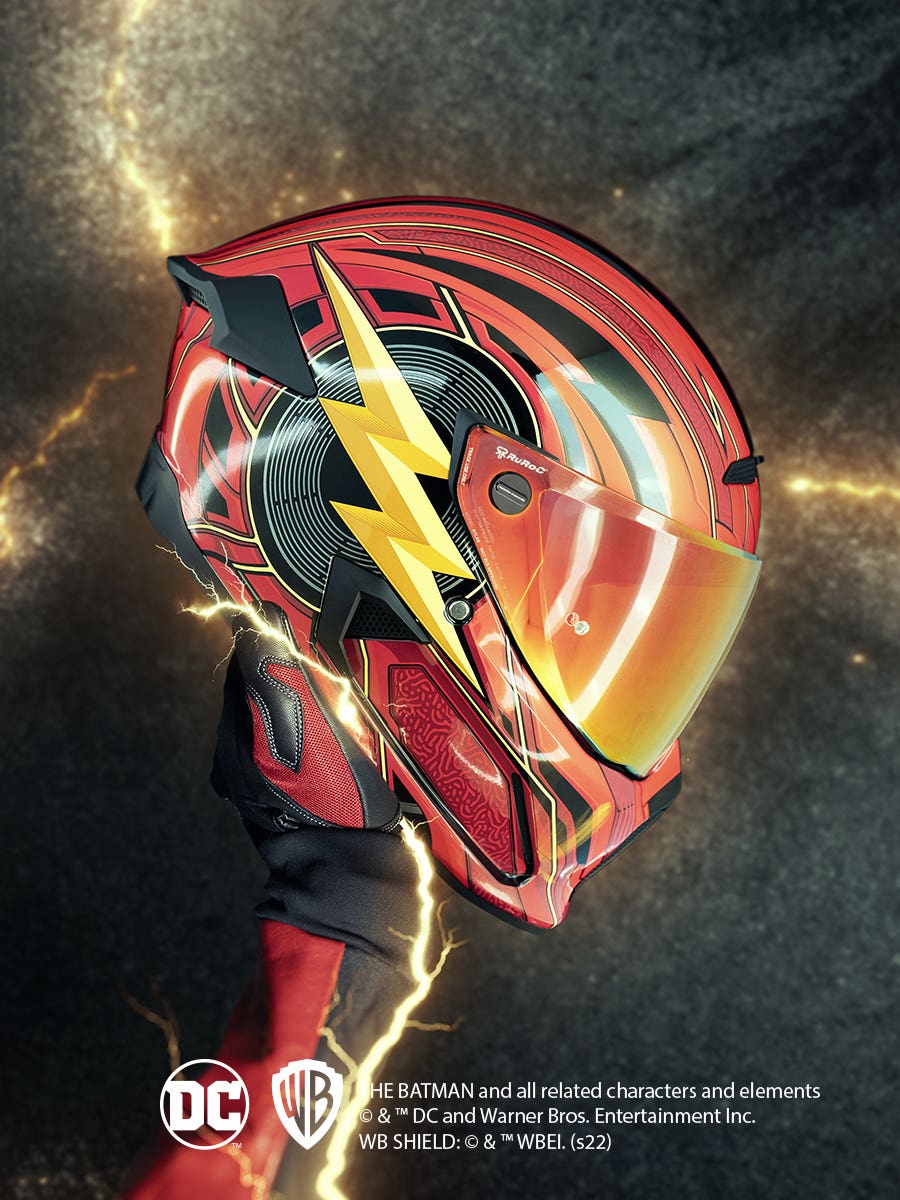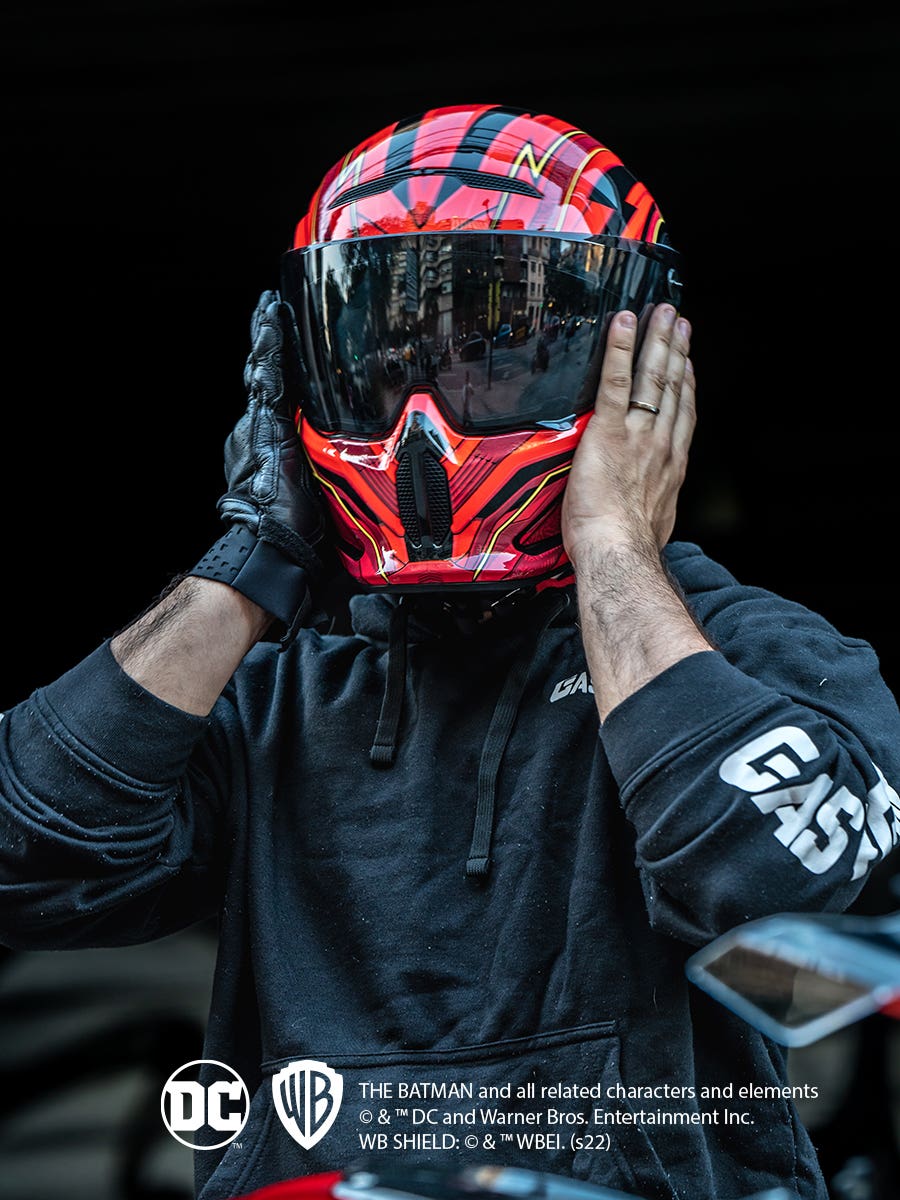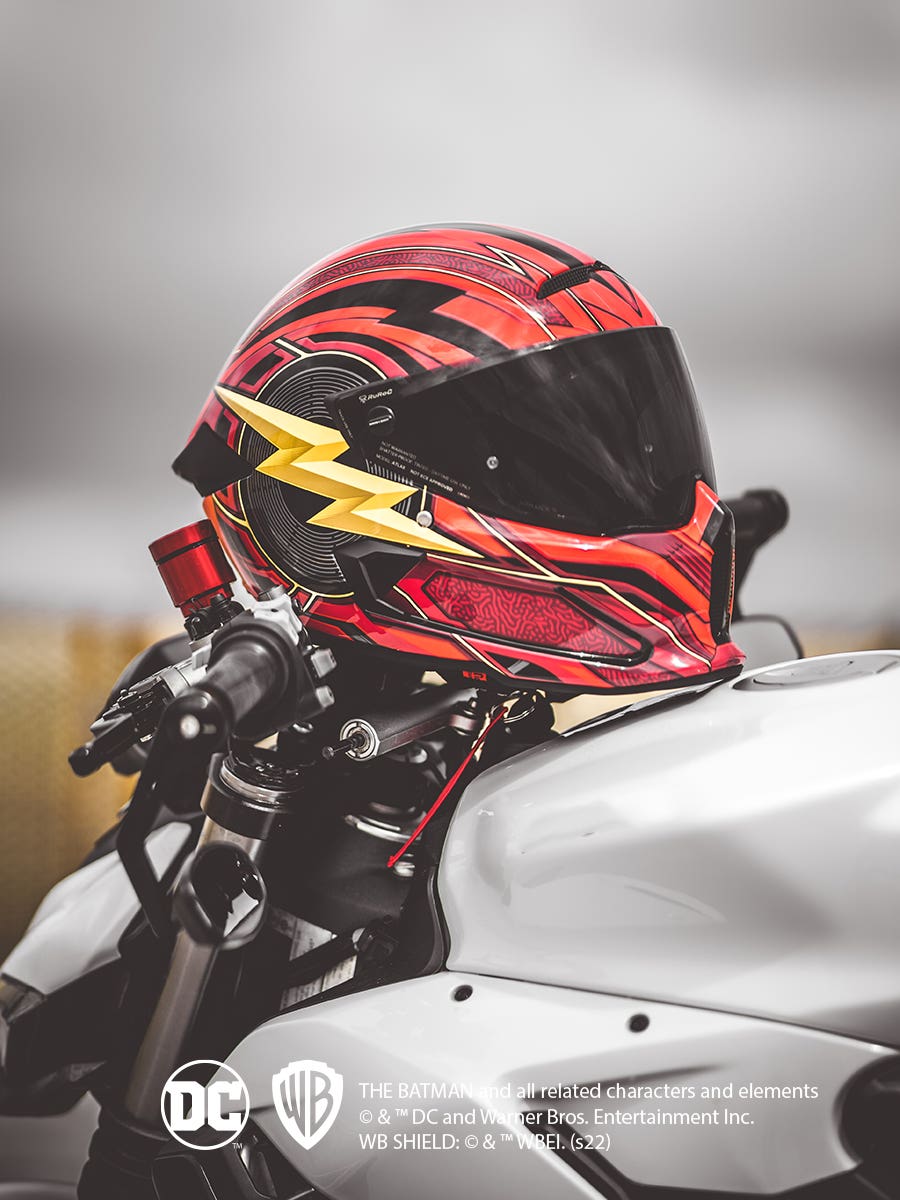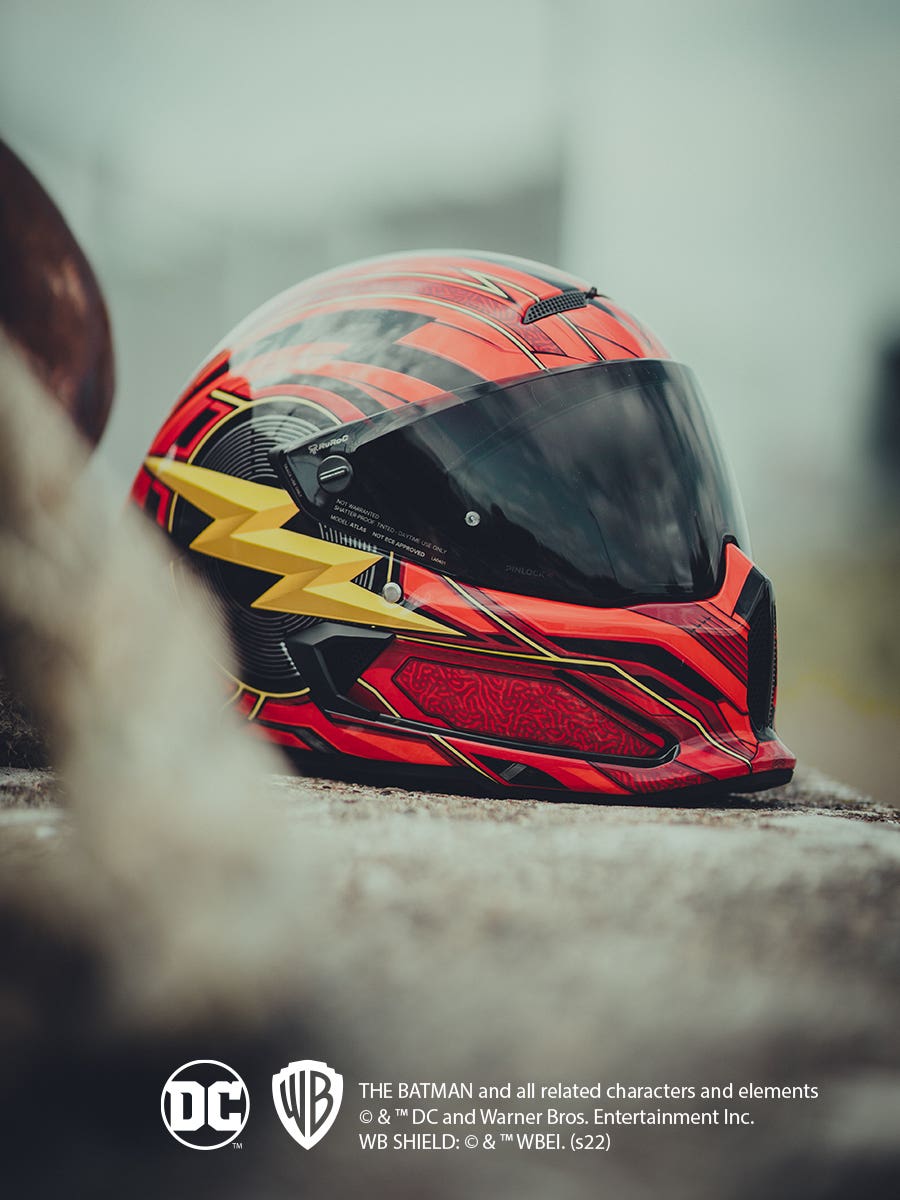 The Joker
Introducing ATLAS 4.0 The Joker motorcycle helmet, ready to run the streets with meticulously detailed graphics that really allow you to show off that grin. The Joker full face helmet has all the brand-new features and safety certifications of our ATLAS 4.0 helmets, with a bit of chaos thrown in to set the tone while you're on the streets.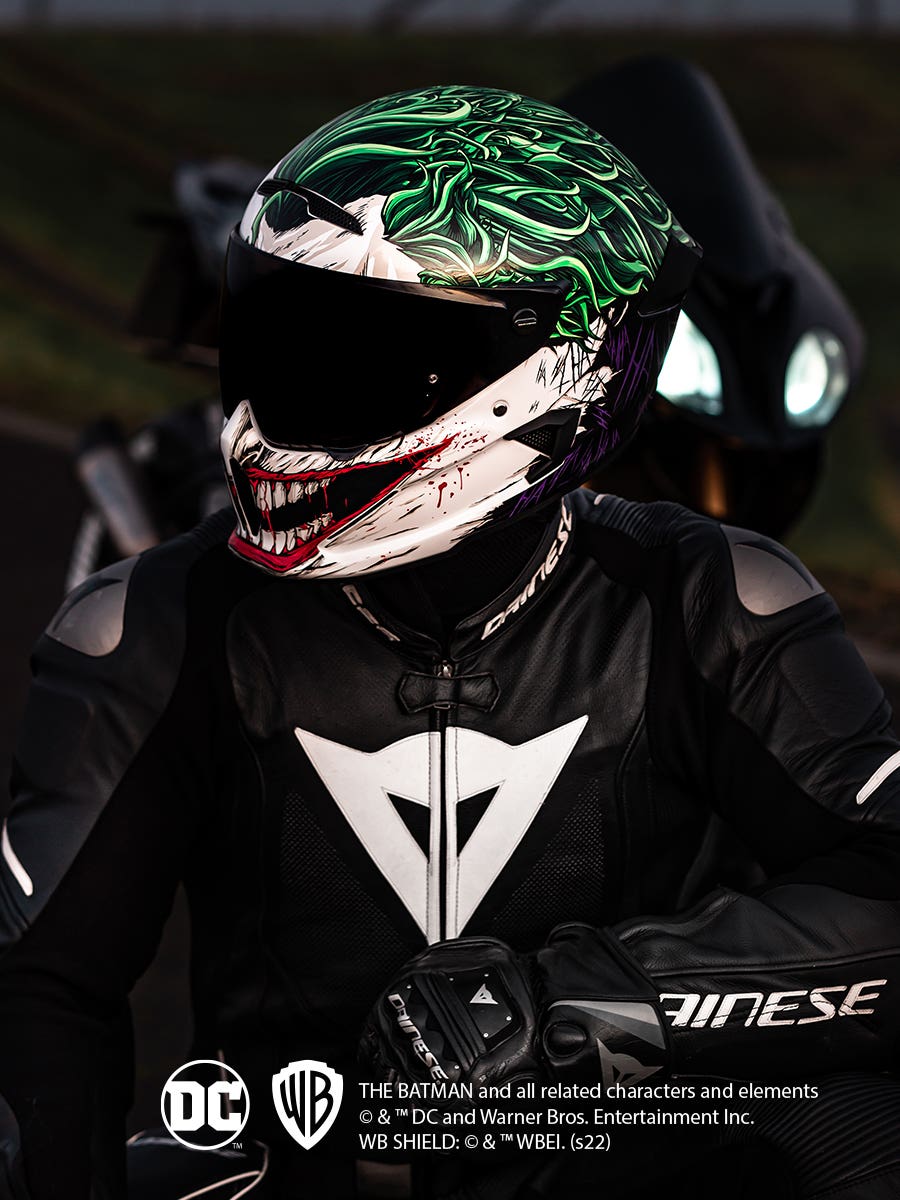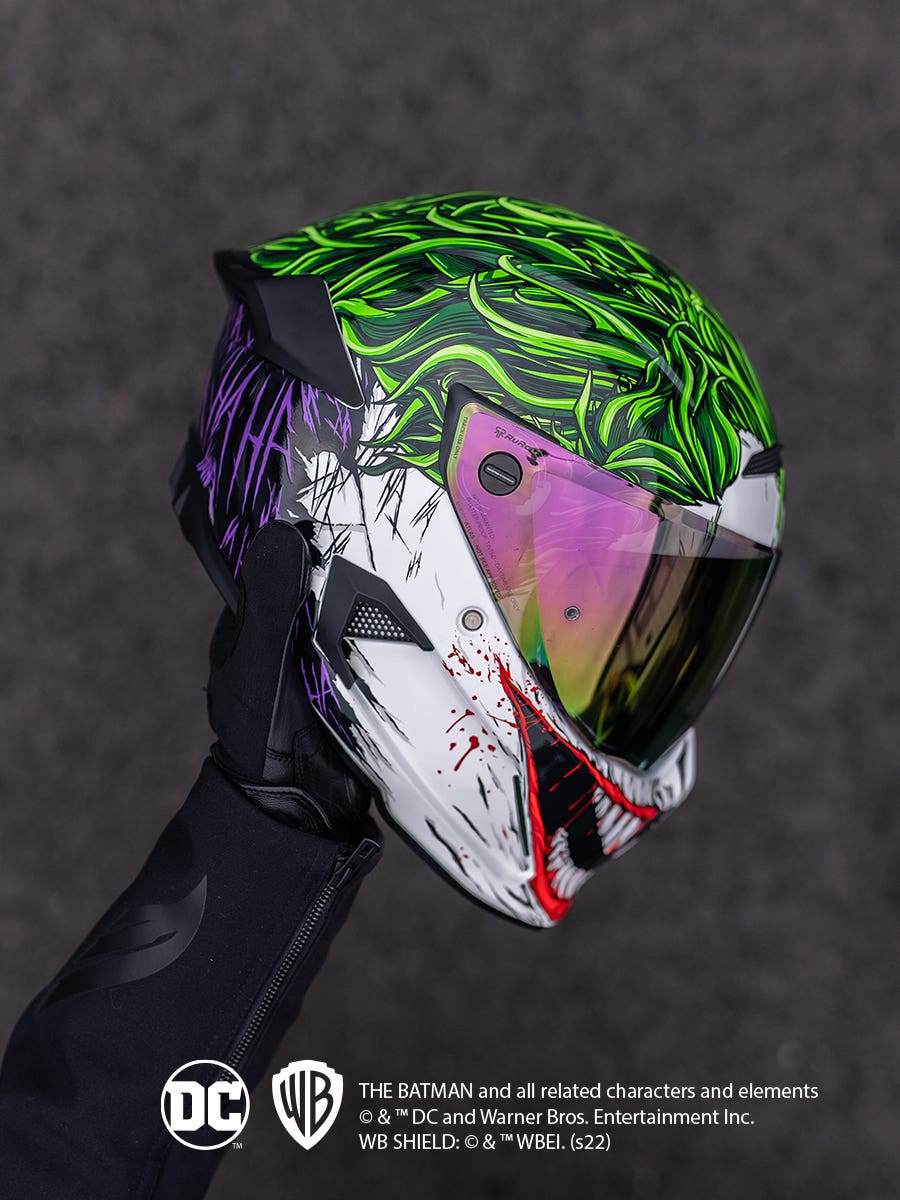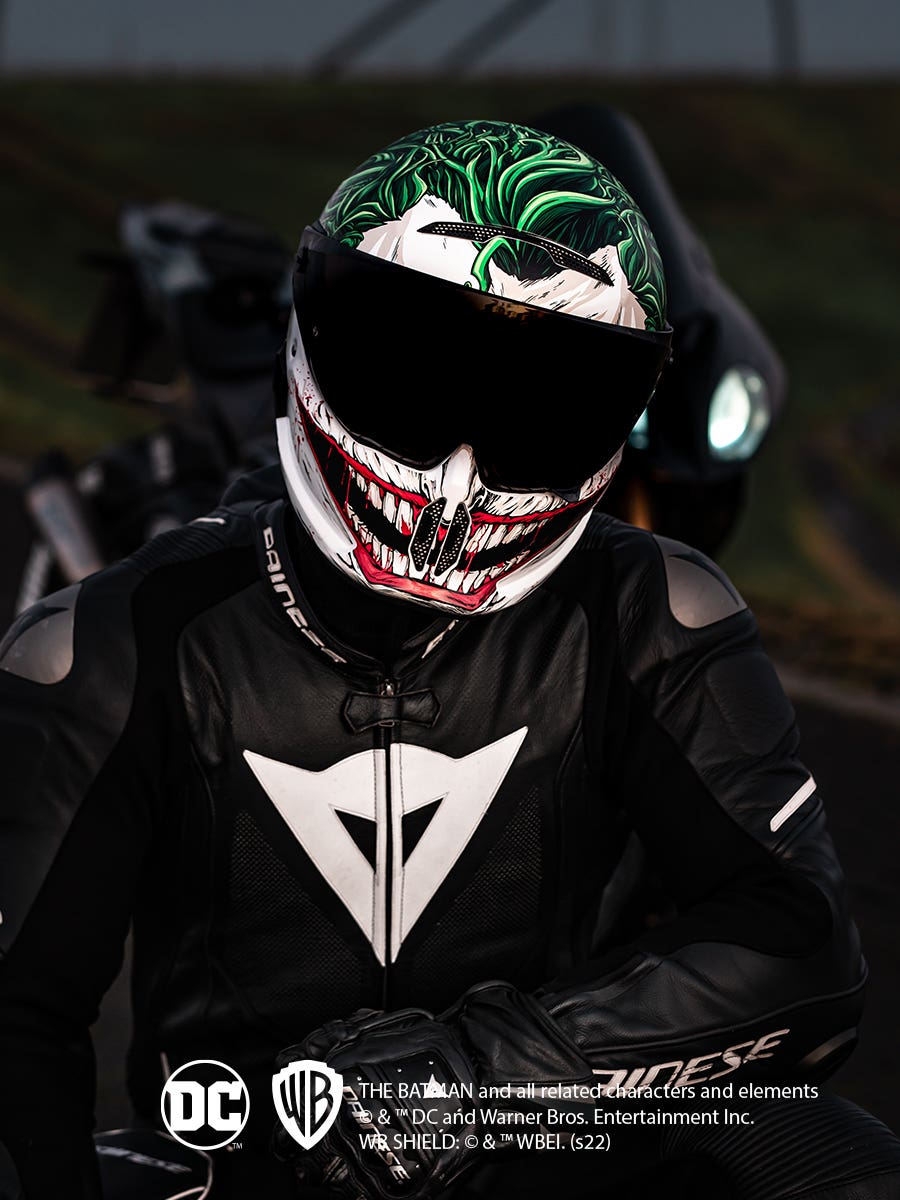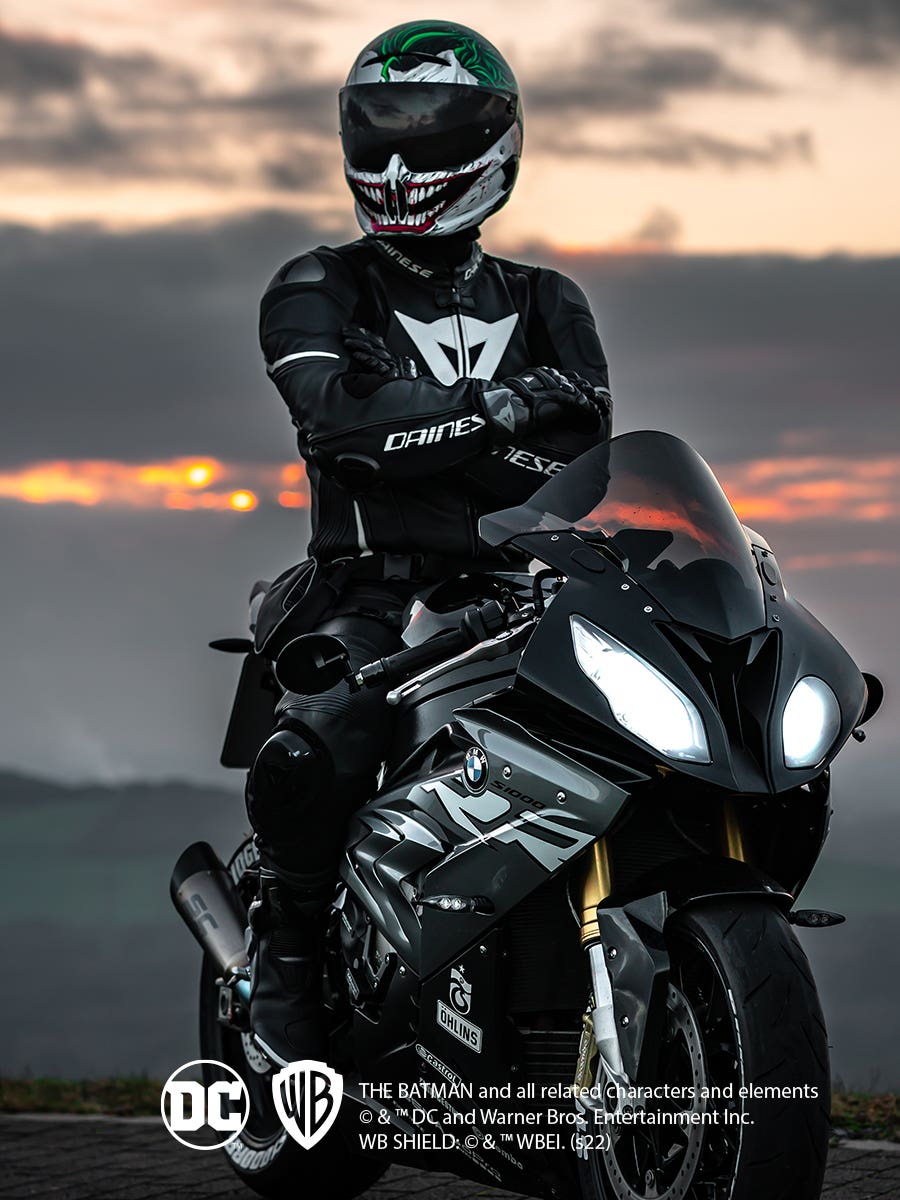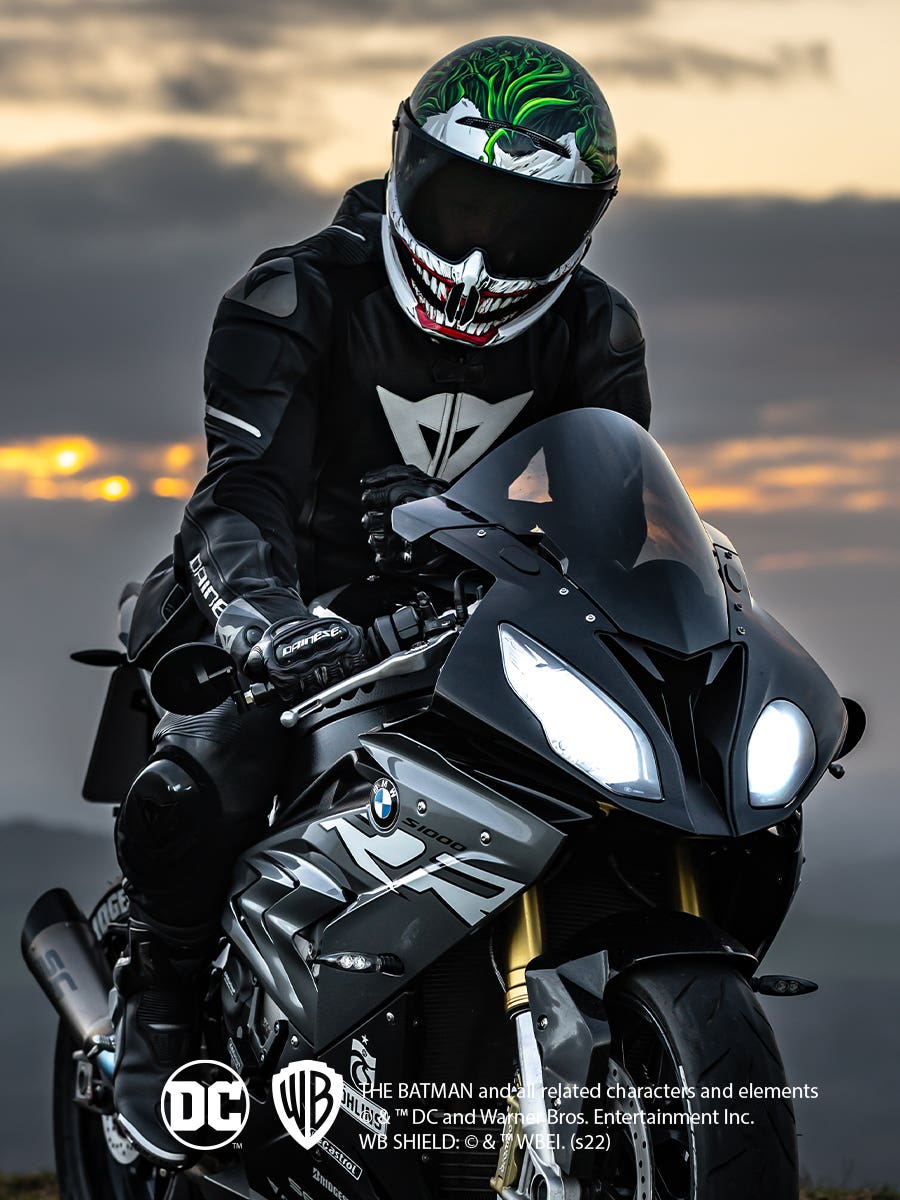 The Batman
Fear is a tool. Become the shadow in the new ATLAS 4.0 The Batman. The ATLAS 4.0 The Batman full-face motorcycle helmet features a sleek aluminium finish and the iconic silhouette of The Batman himself, this helmet lurks in the darkness in true style. Emblazoned in a chaotic swarm of bats and featuring a bold red rear, this design truly brings Vengeance to life.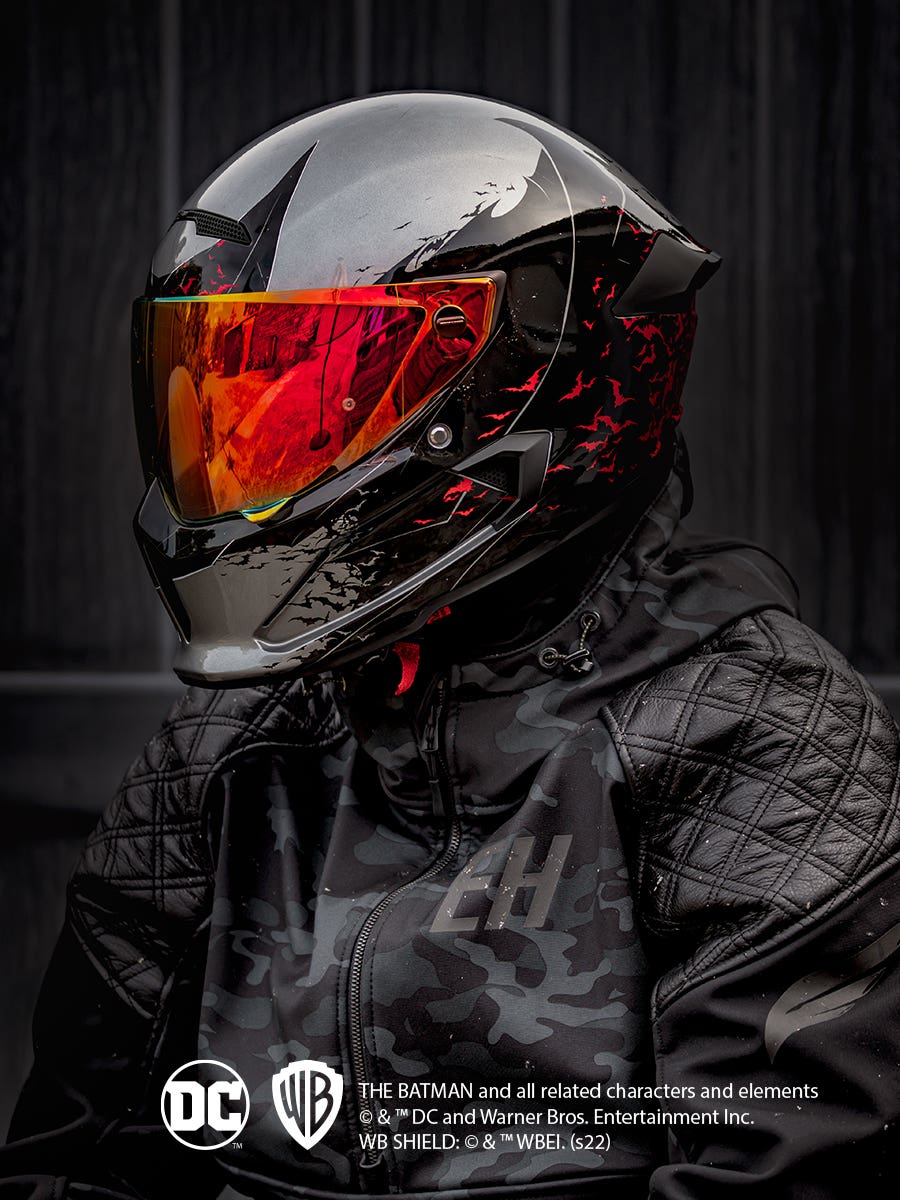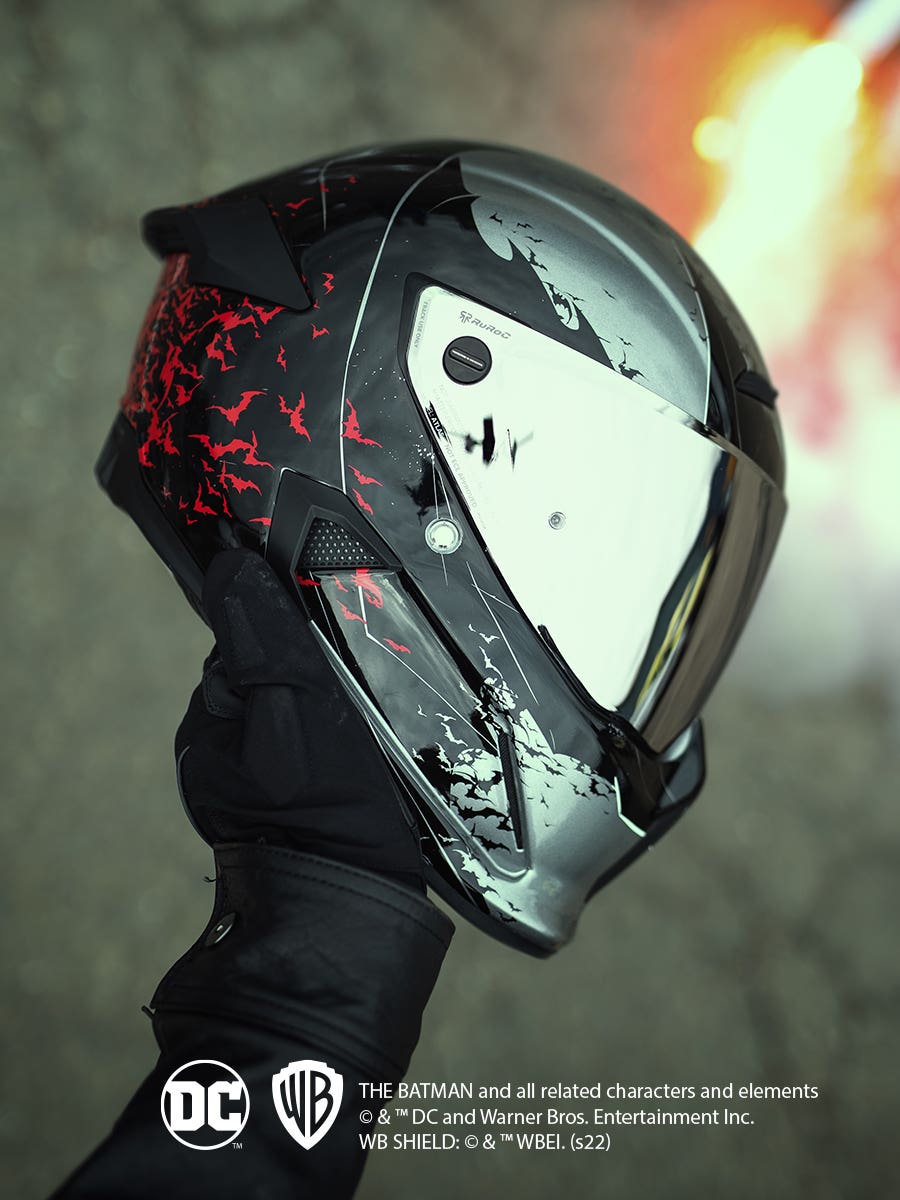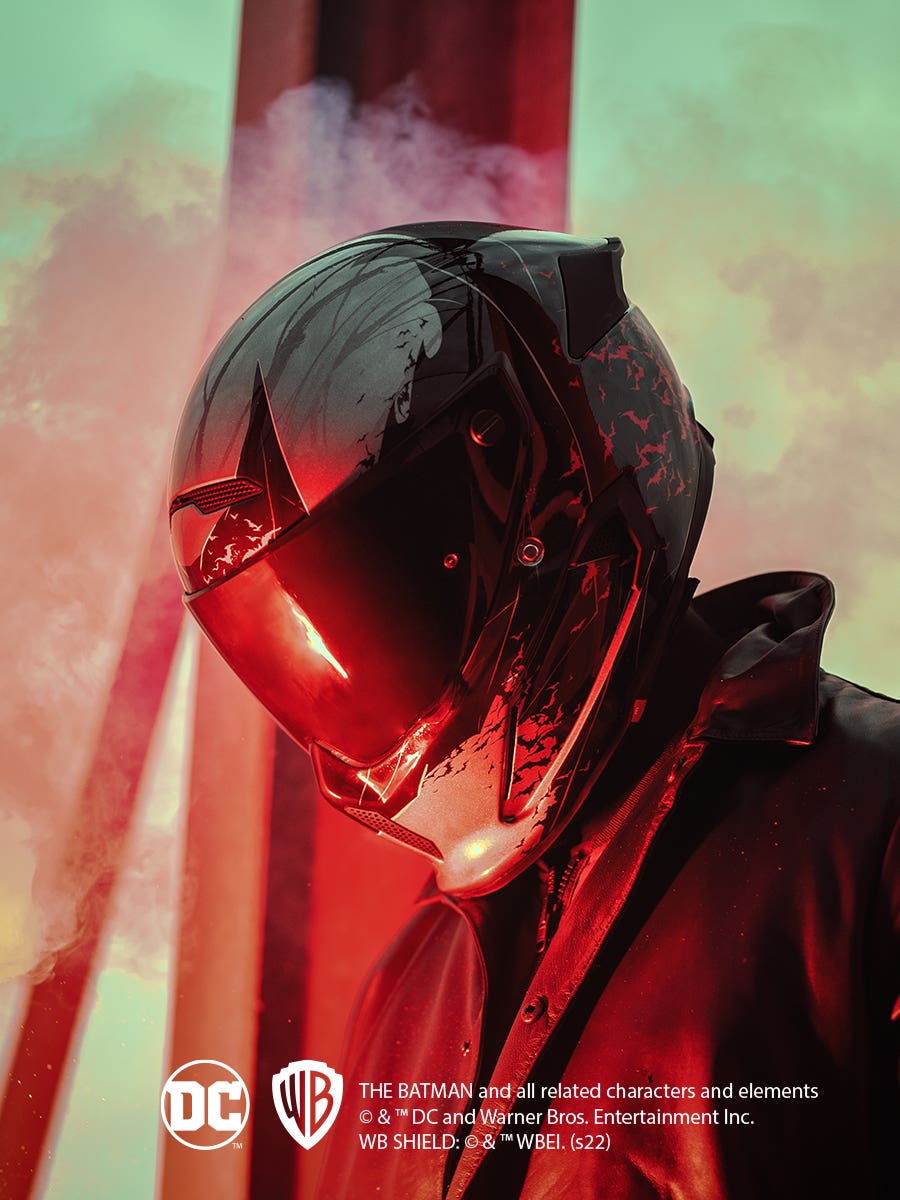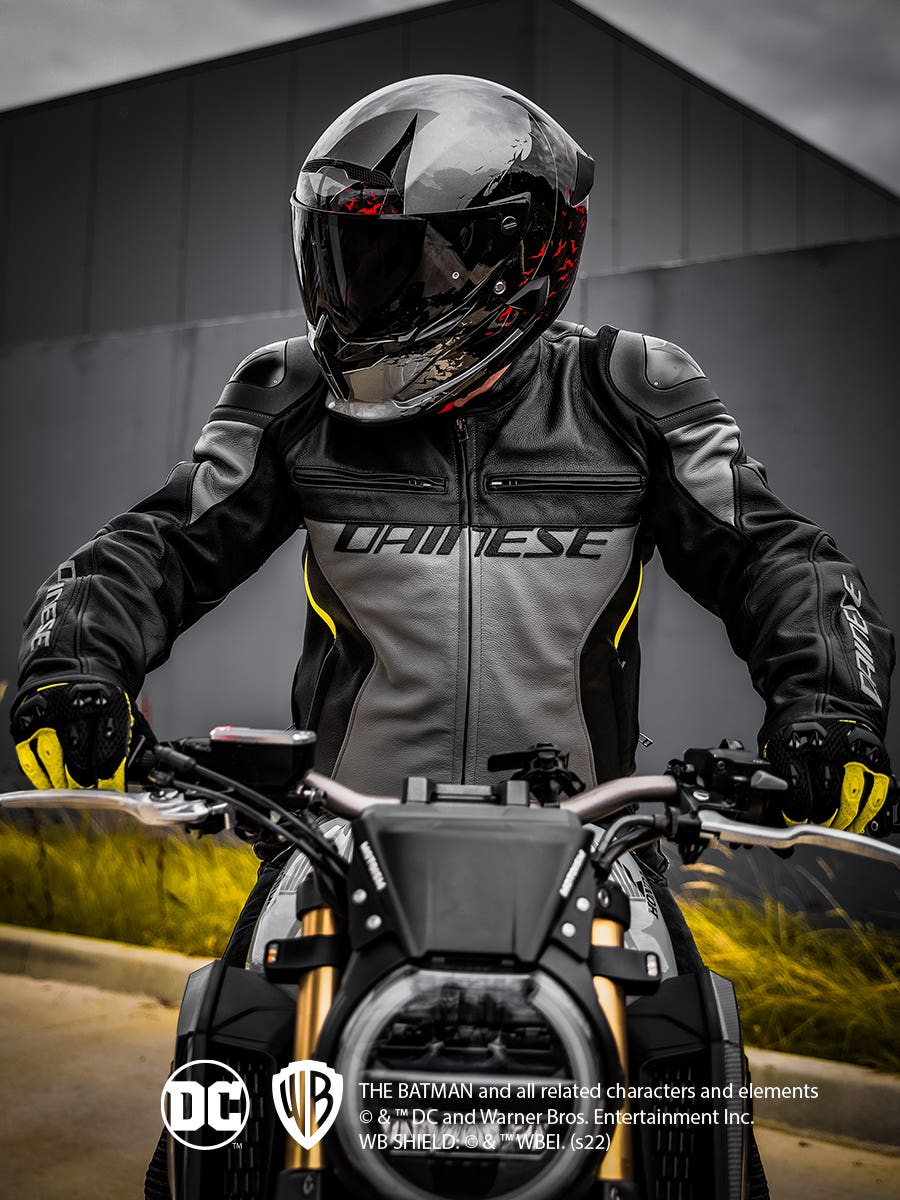 Harley Quinn
If you're going to go a little crazy, you may as well sit back and enjoy the ride! The hijinks and shenanigans of Harley Quinn, come to ATLAS 4.0.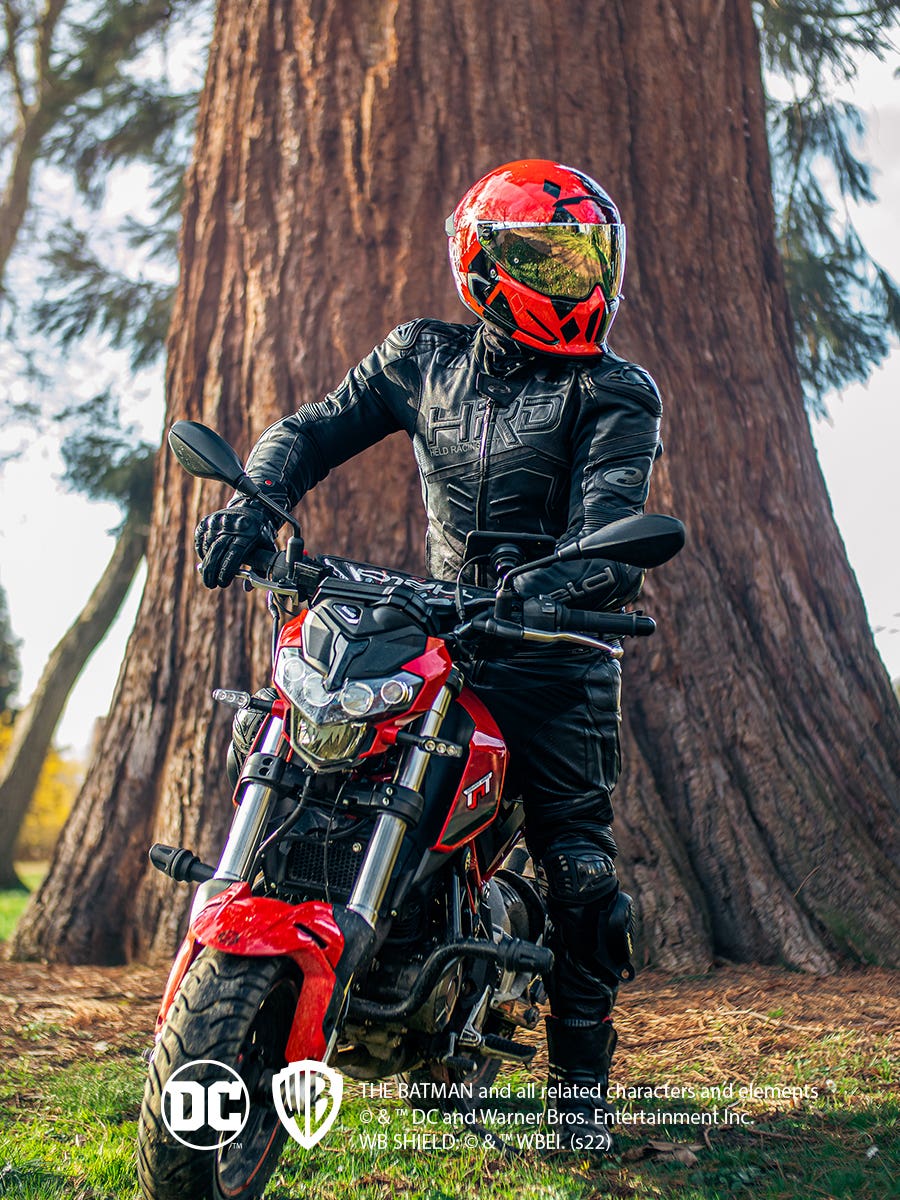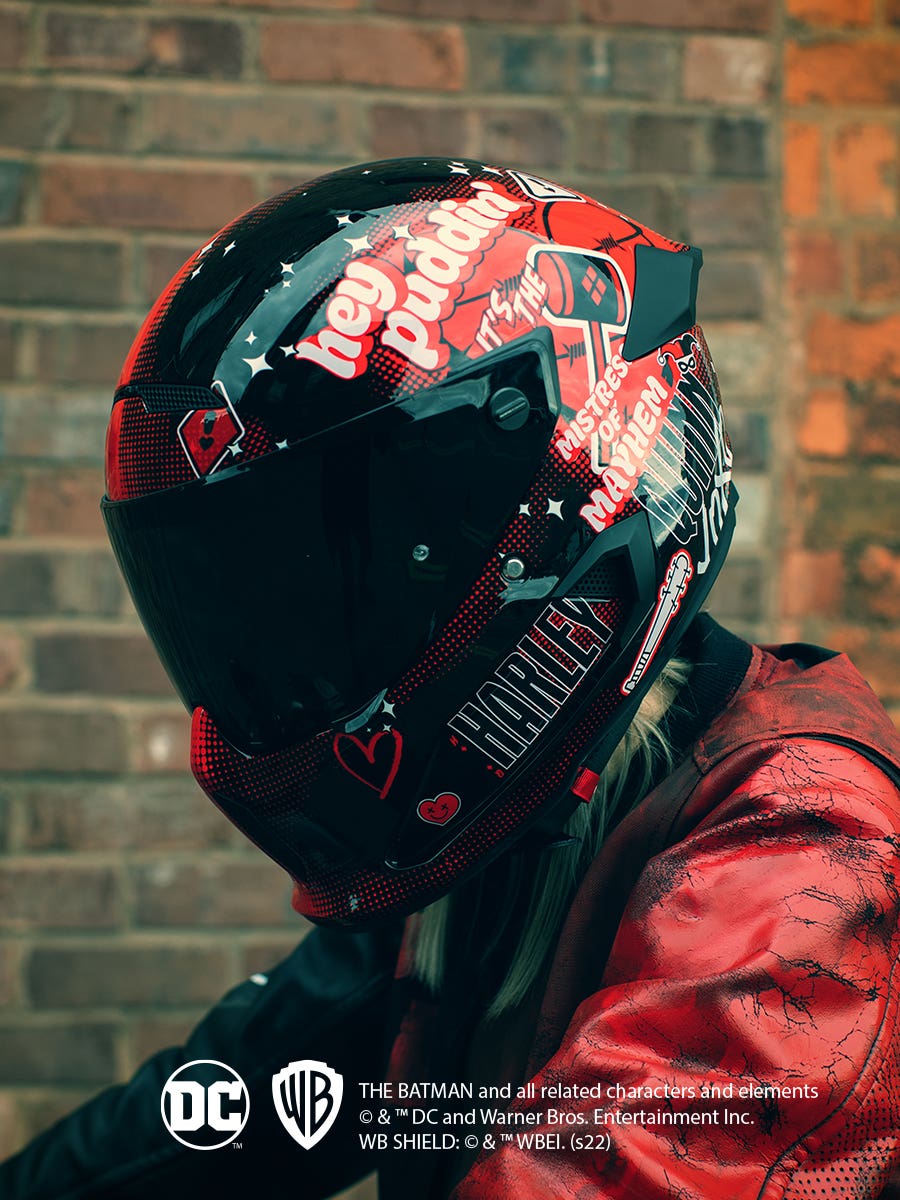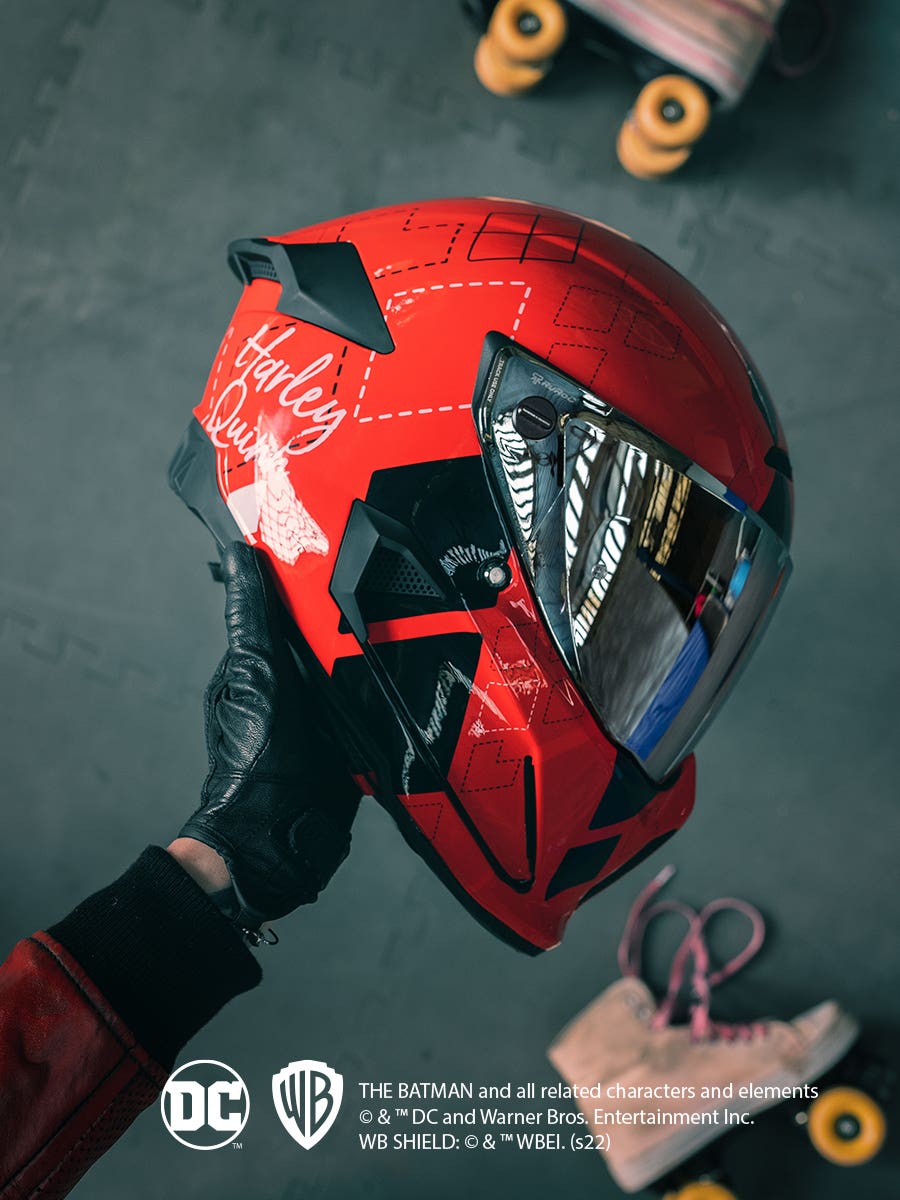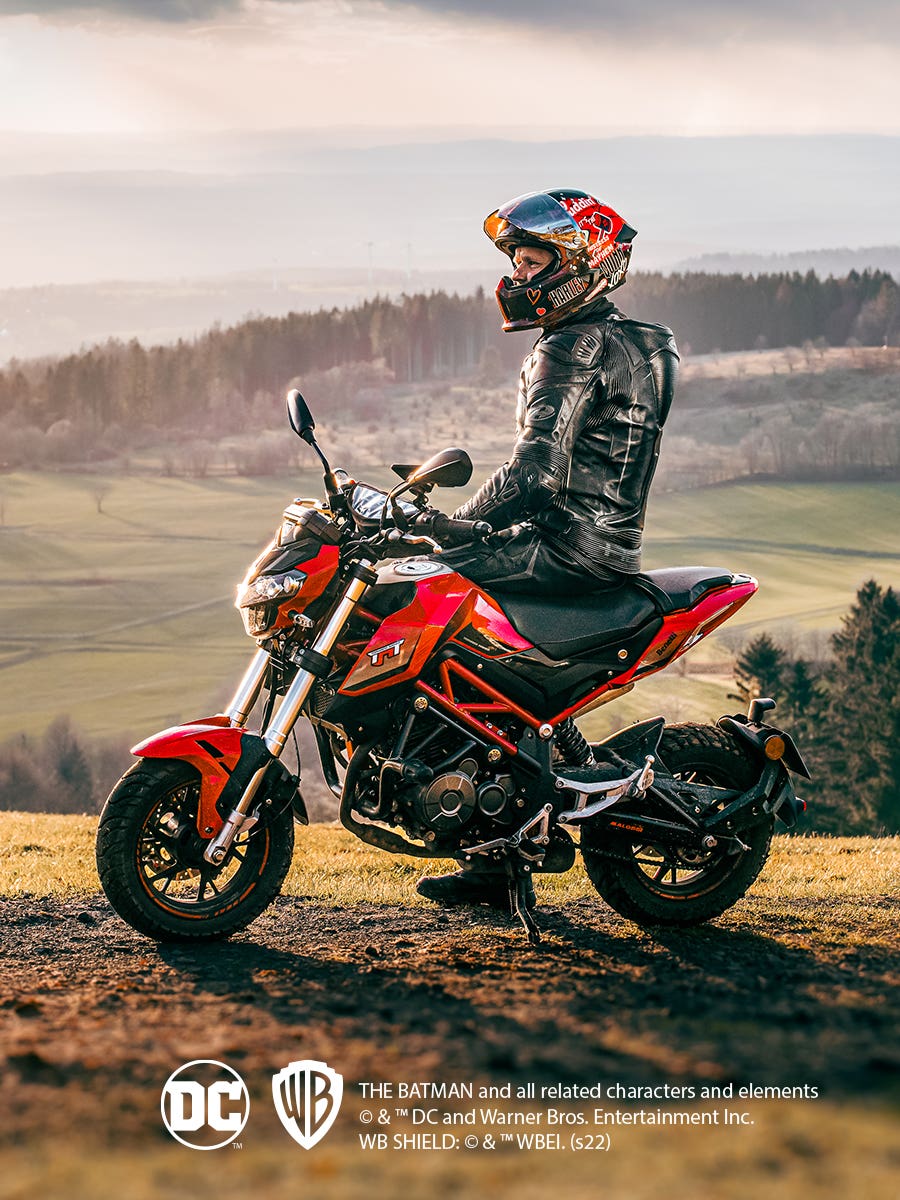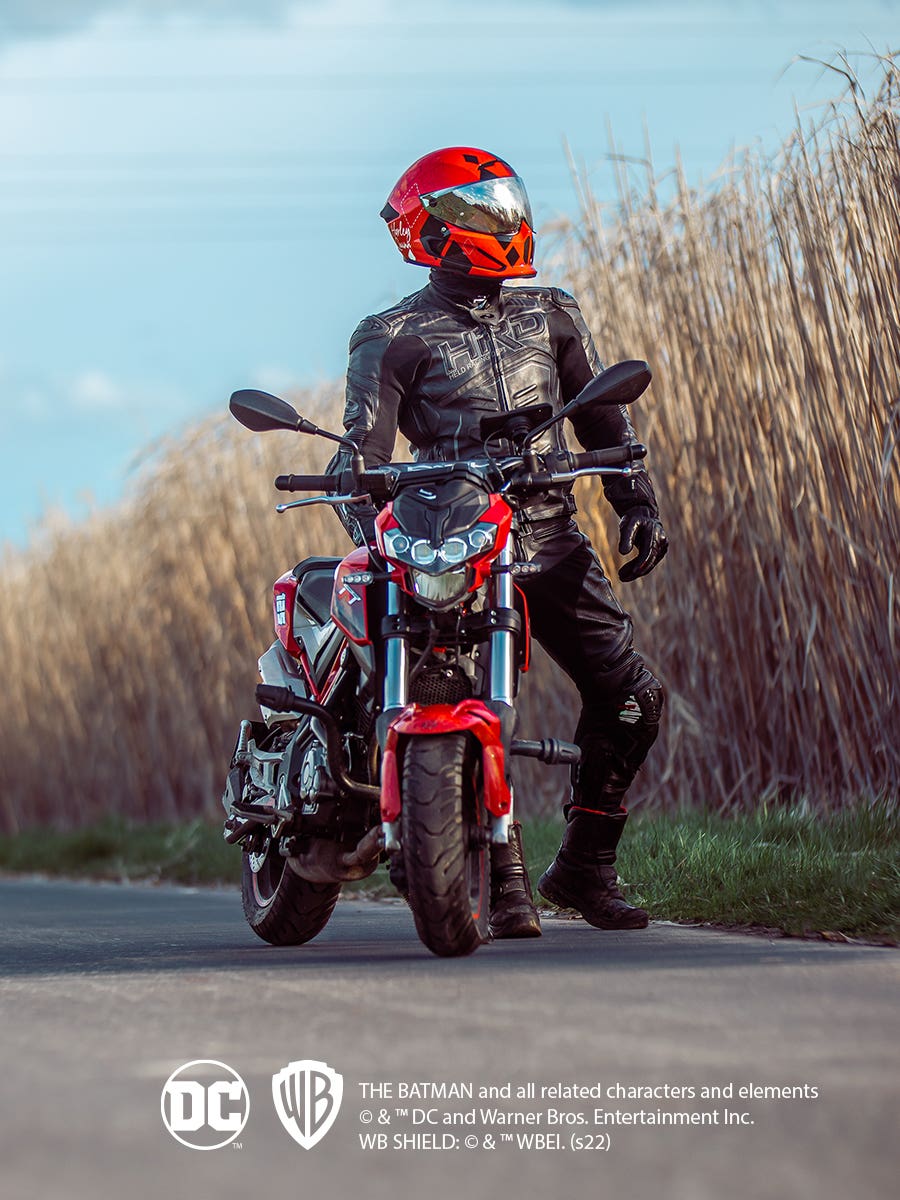 The Riddler
If you are justice, please do not lie. What is the price for your blind eye? Scrawled in the etchings of The Riddler, the ATLAS 4.0 The Riddler is ready to deliver justice. The matte black shell is layered with gun-metal grey detailing and the bold green call-signs and ramblings of The Riddler, from the iconic question marks to his cryptic riddled messages targeted at The Batman.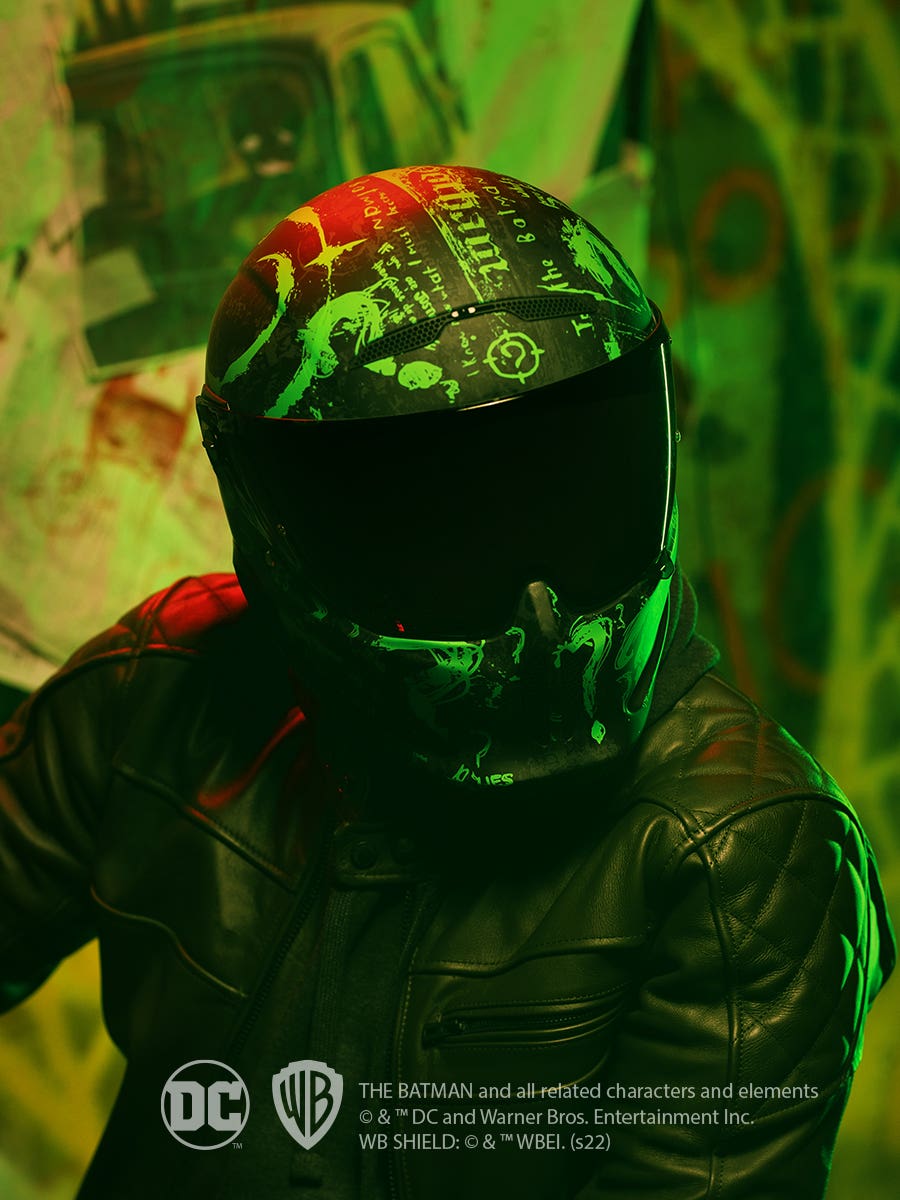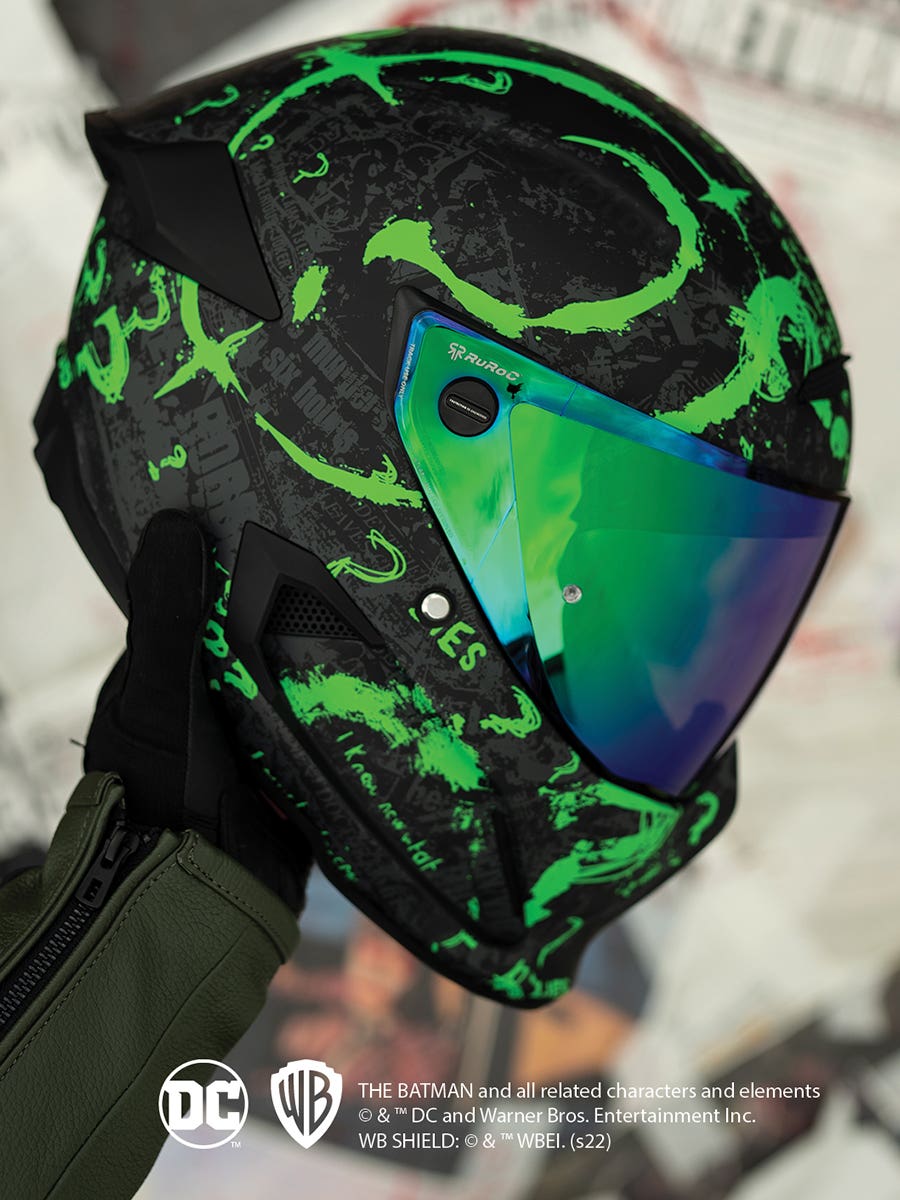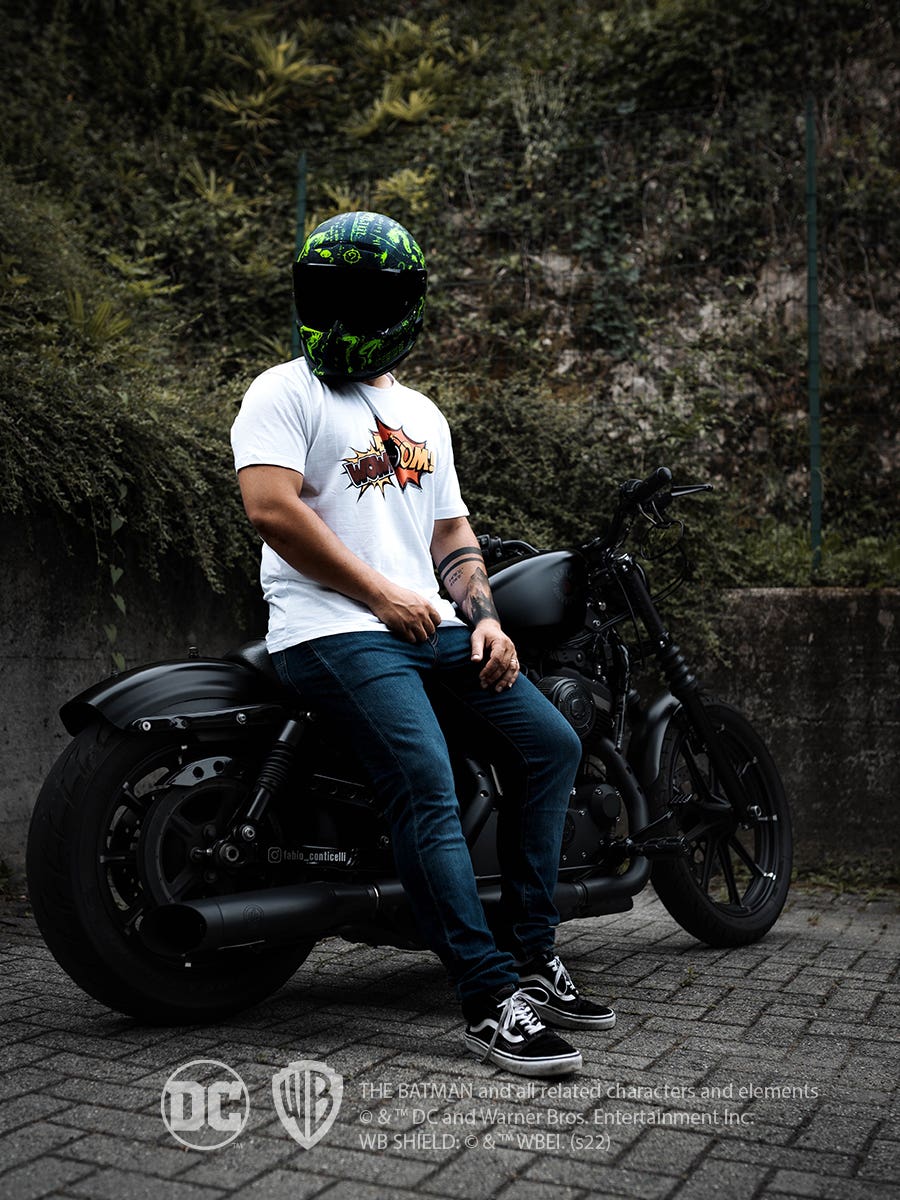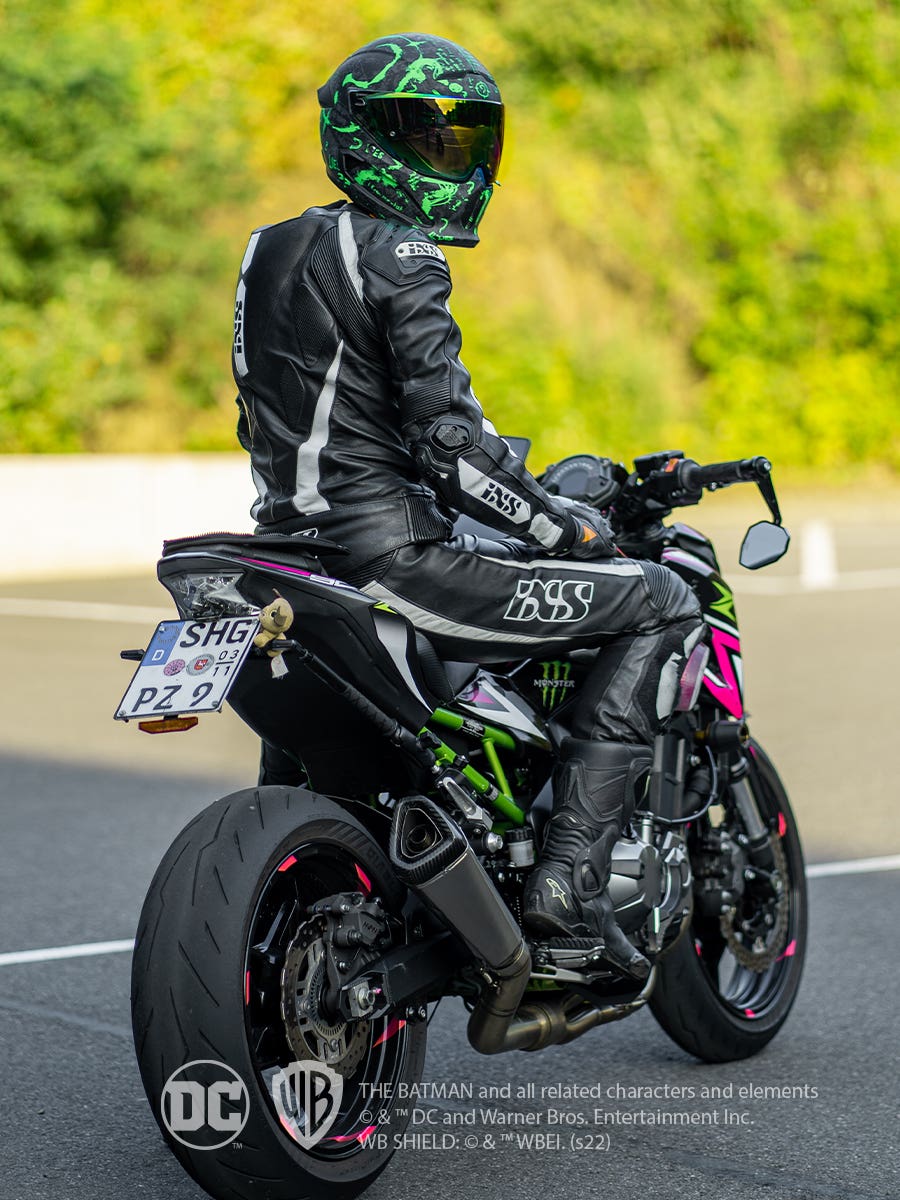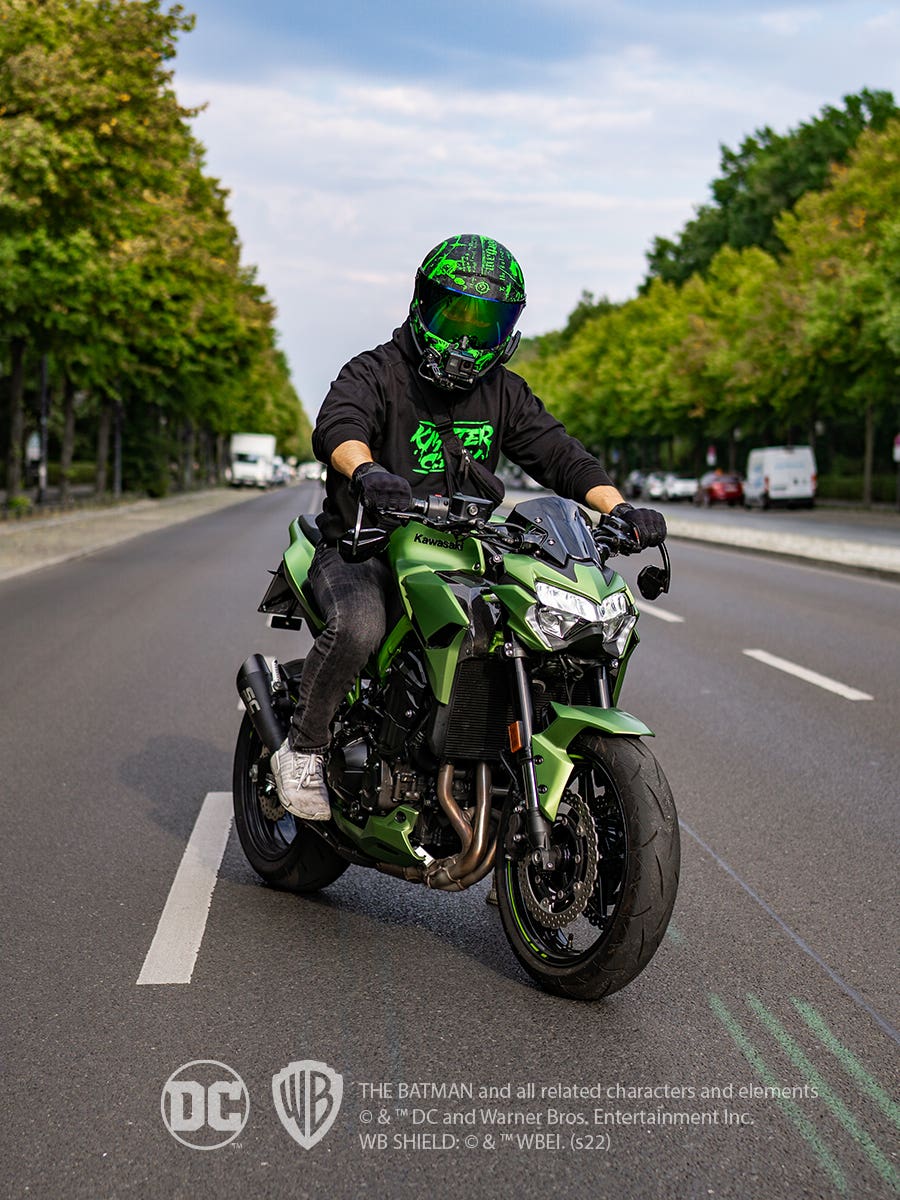 Superman
Faster than a speeding bullet, more powerful than a locomotive... Superman fights a never-ending battle for truth, justice, and the American way.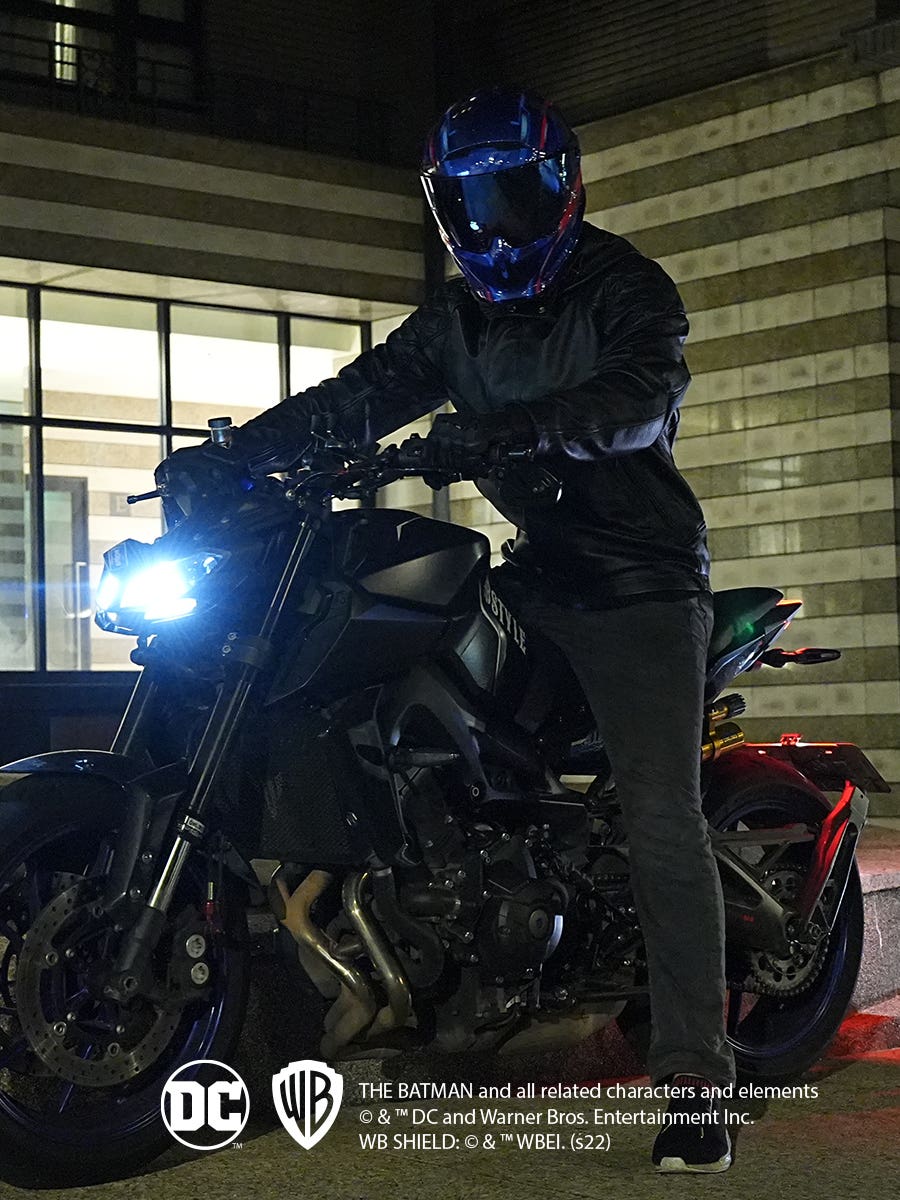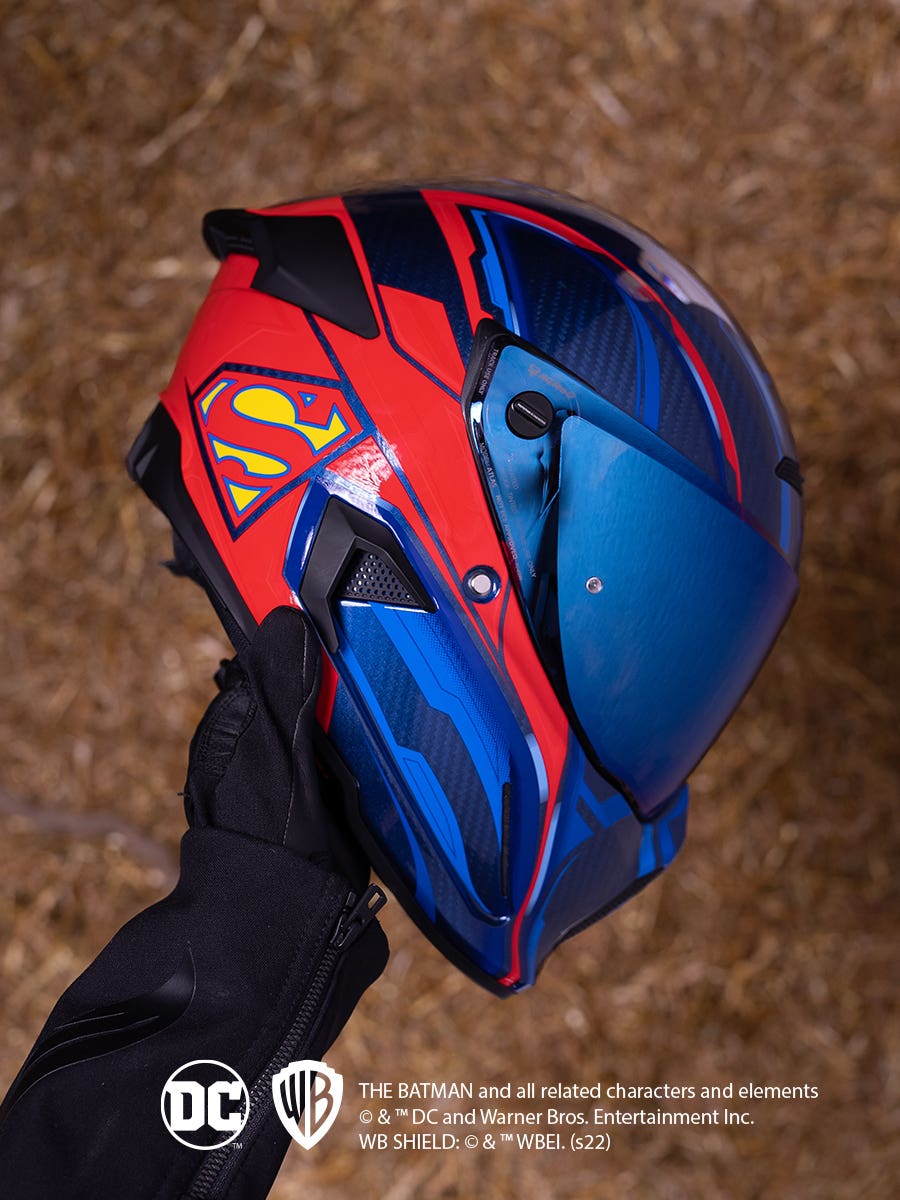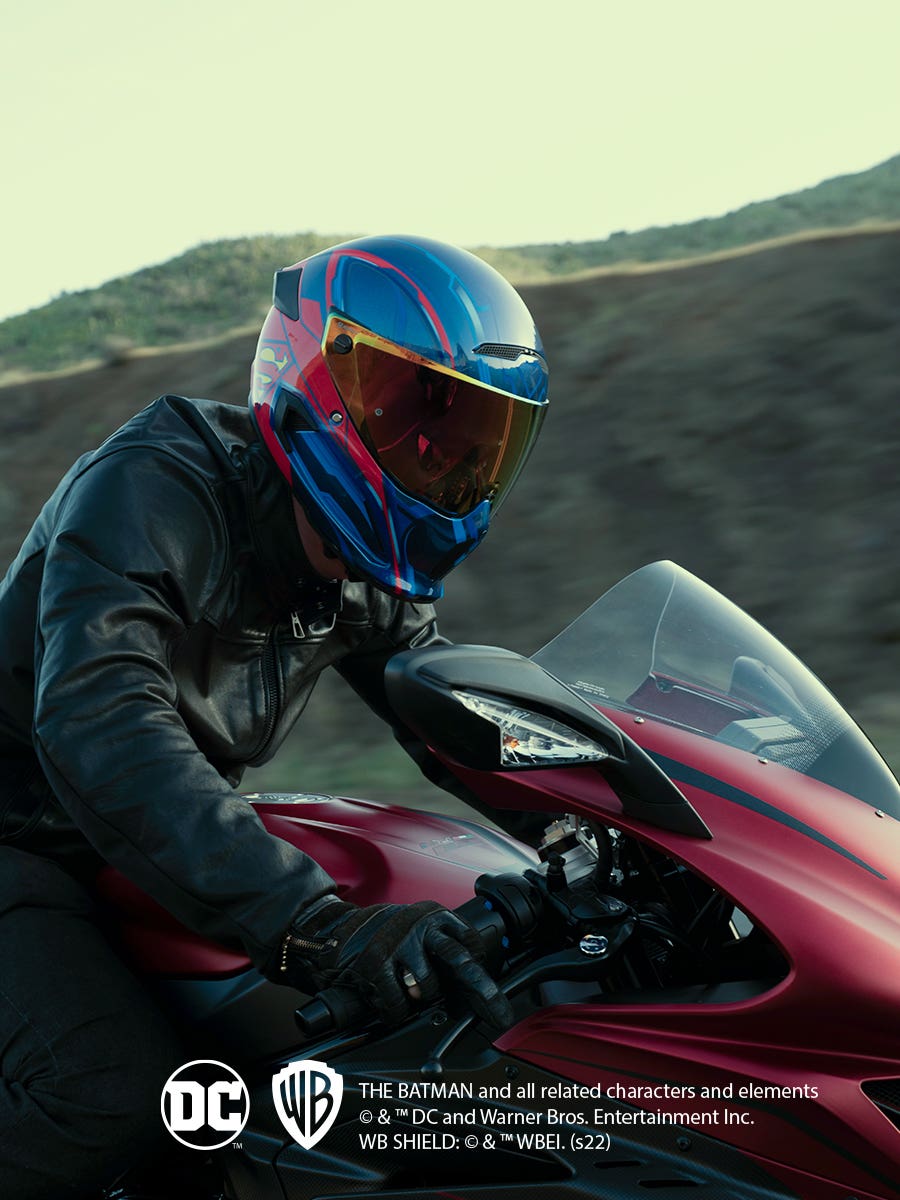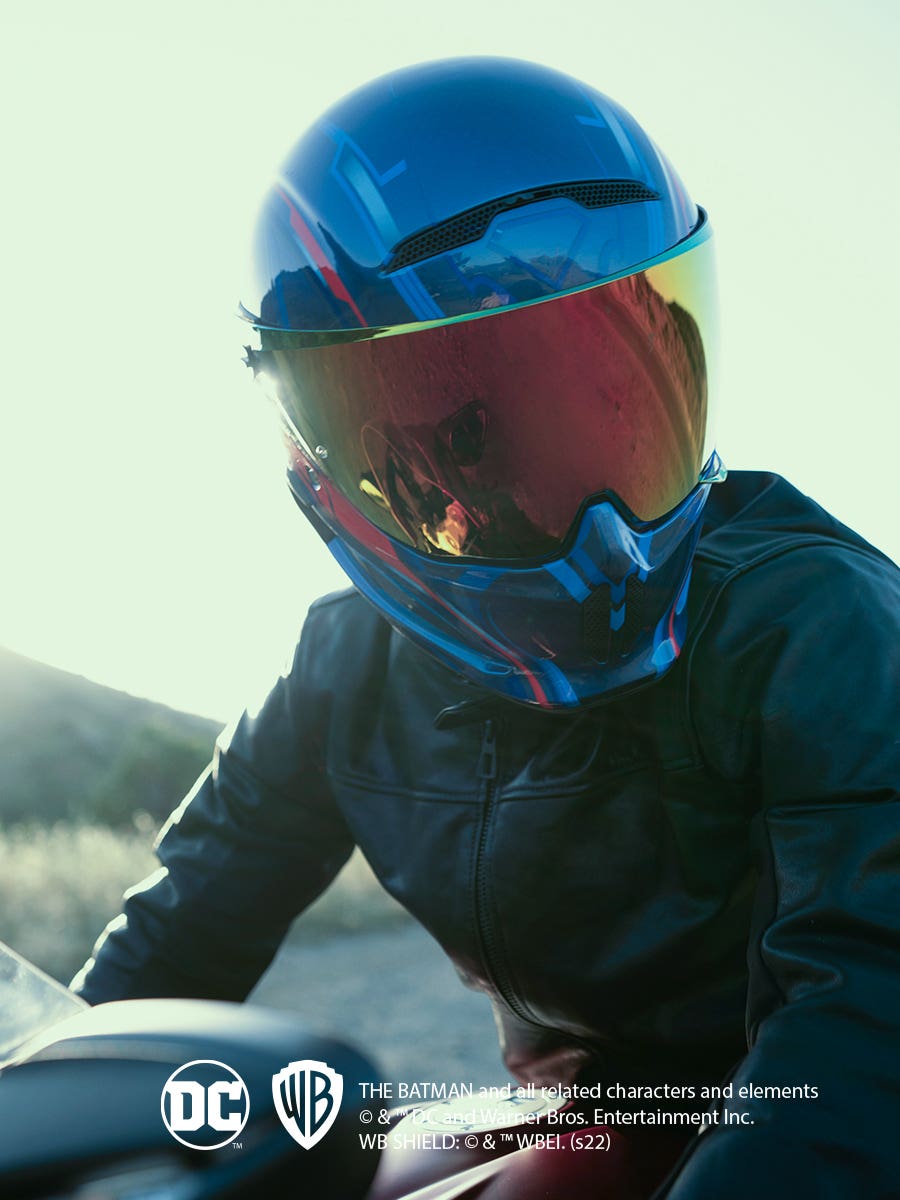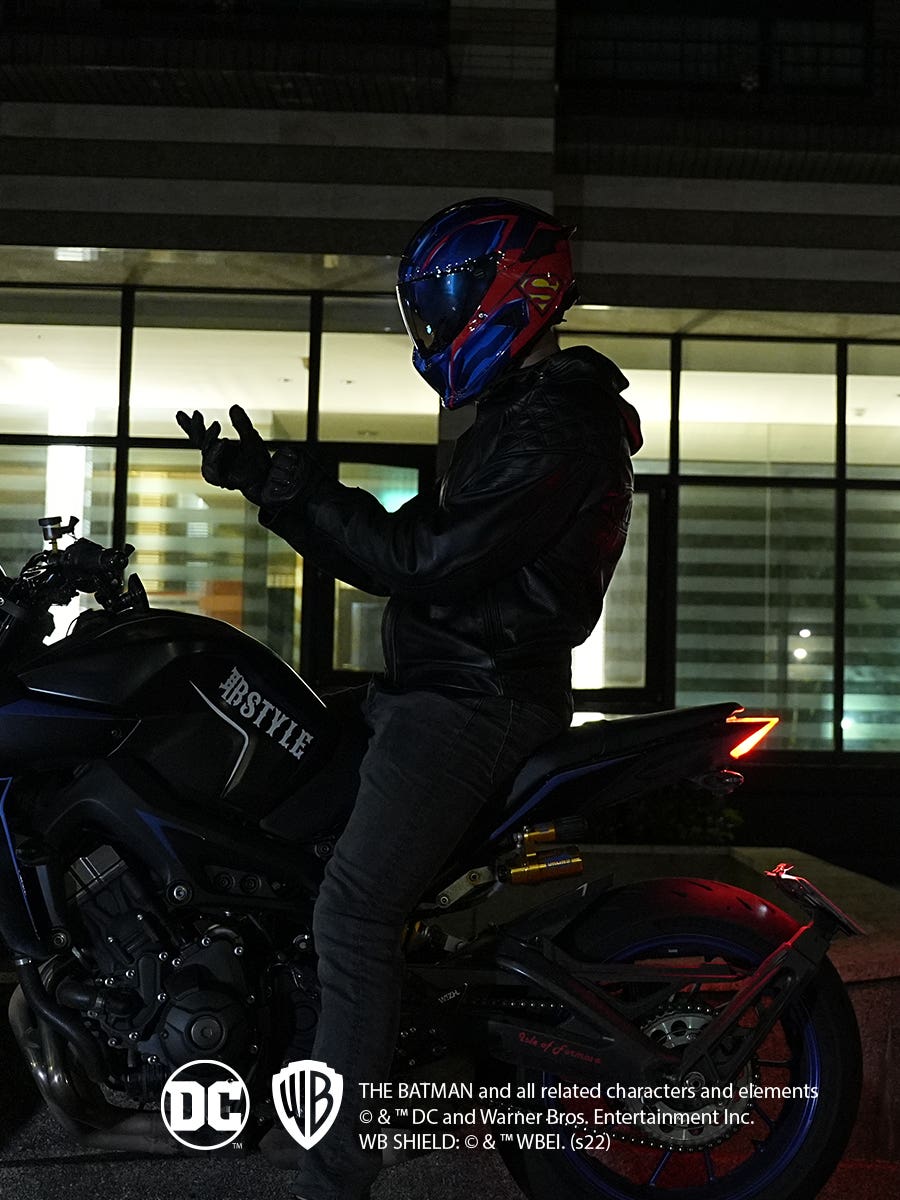 Wonder Woman
Wise as Athena, swifter than Hermes, and stronger than Hercules, Wonder Woman is a symbol of truth, justice and equality to people everywhere.