Het Ruroc team bracht de ATLAS 4.0 naar Sin City deze zaterdag voor onze tweede Demo Day en de allereerste kans voor klanten om te rijden in een van de 18 nieuwe ontwerpen!
De aanwezigen konden deelnemen aan een exclusieve ride-out op de beroemde straten van Vegas, maar ook aan interactieve sessies en gesprekken van onze Brand en Engineering teams, waaronder een showcase van de gloednieuwe Chain rider-rider communicatie app.
Hoe de dag verliep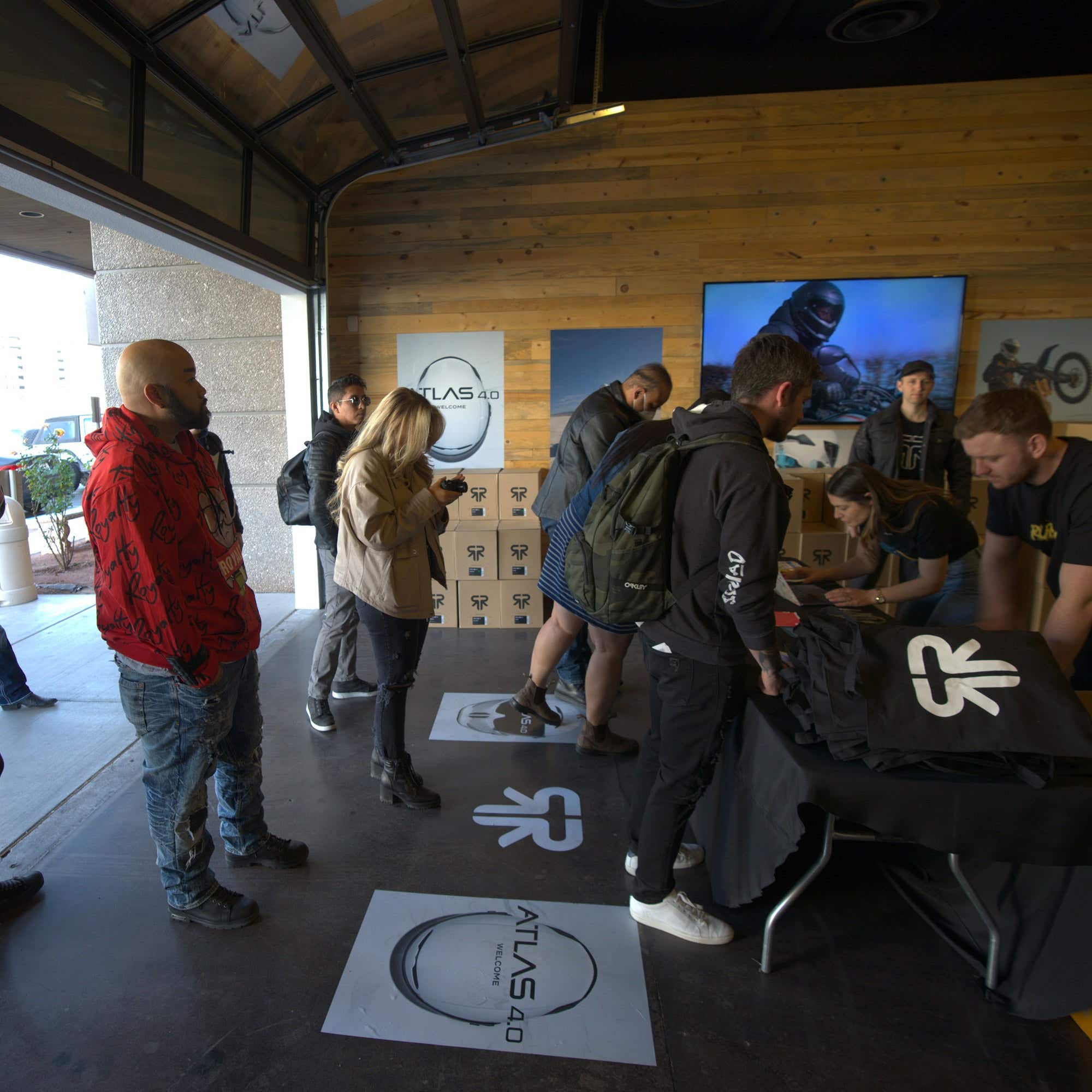 Aankomst
Welkom
Helm collectie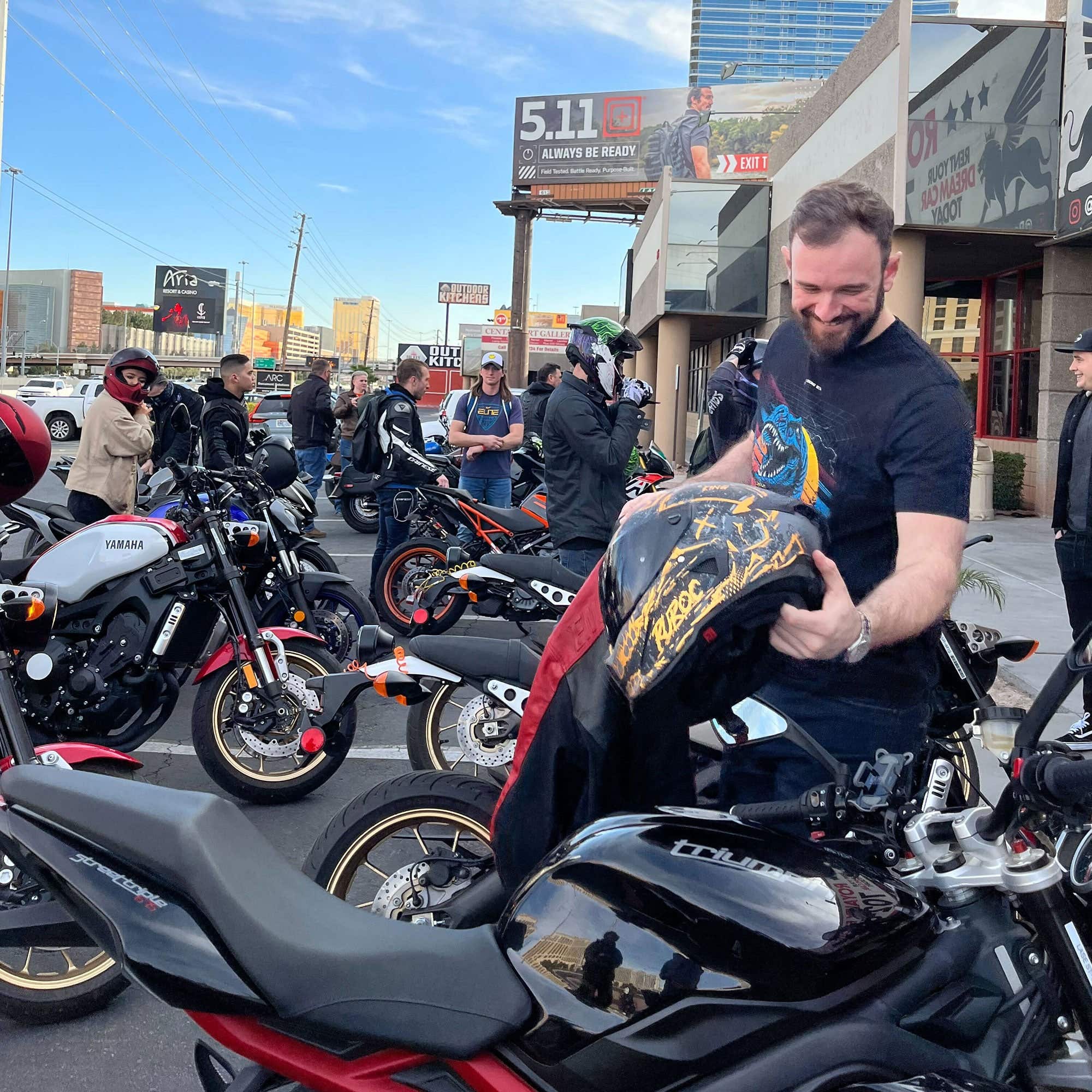 Ride-out
De techniek achter het ontwerp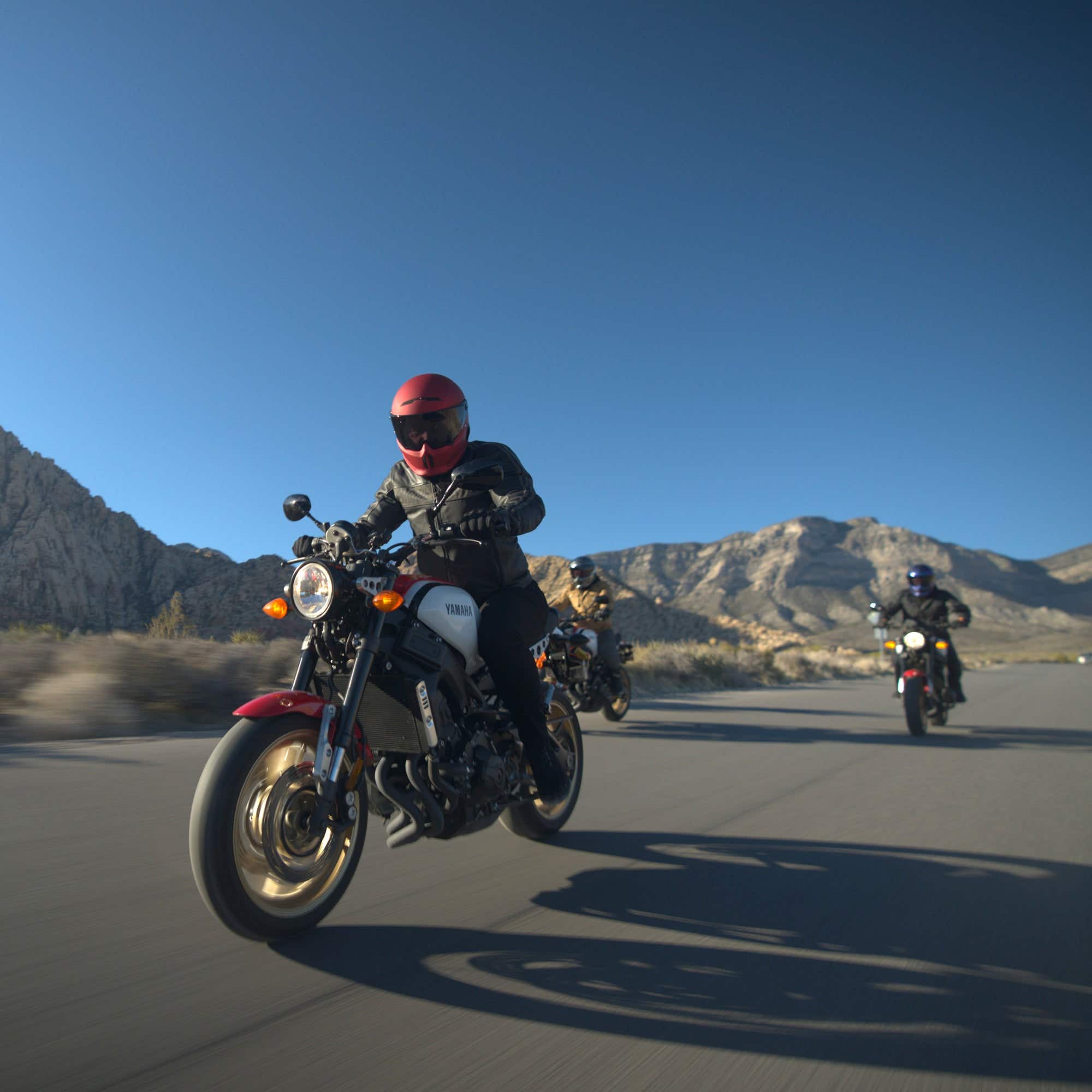 Merk / Campagne
- Door Neal Duffy (Hoofd van het merk)
De toekomst voor Enginehawk
Apply to be invited to future demo days
Don't miss out on future Ruroc demo days and launch events - sign up now to be front of the queue!