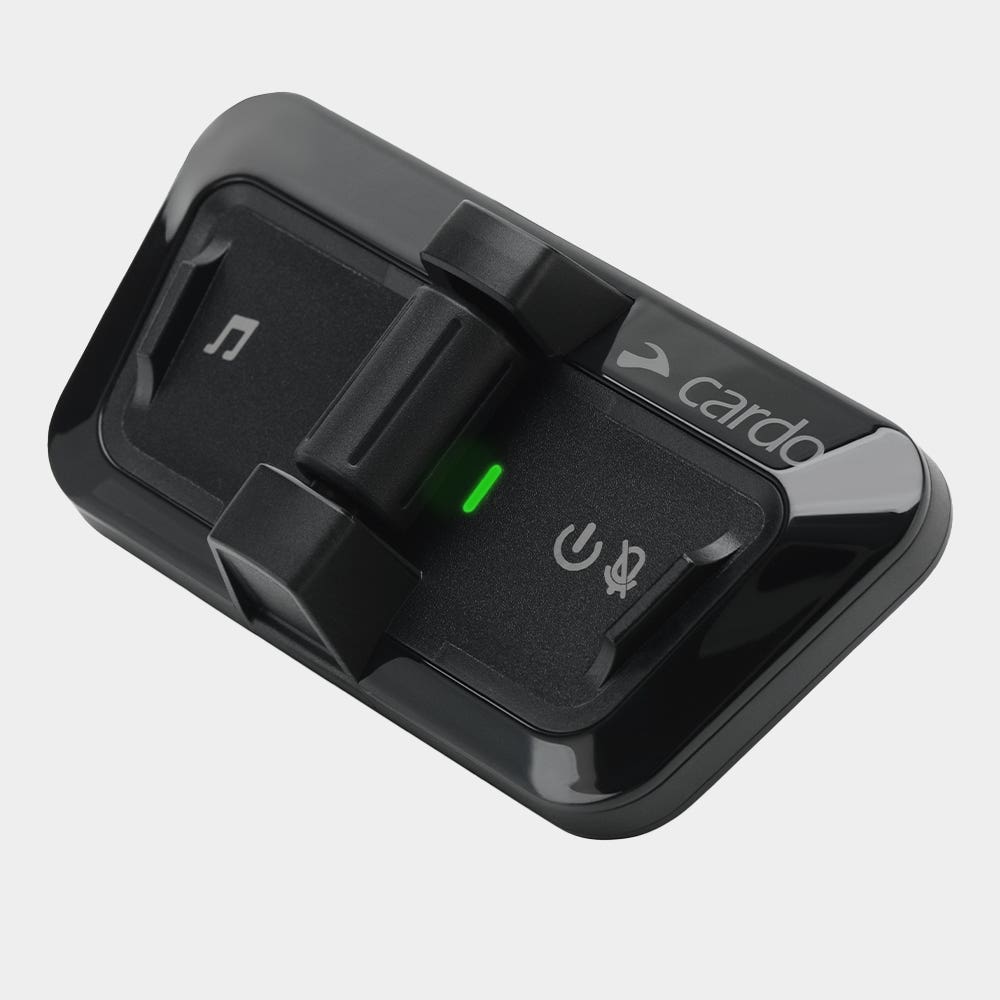 Cardo Packtalk Outdoor Black
Key Features
Dynamic Mesh wireless hands-free intercom - Communicate with your friends & family wherever you are, without touching a button. There is no need for a cellular or internet signal.
Use your PACKTALK every season, bombing down a snowy slope, zooming down a dirt track, paddling through a raging river, or jumping out of a plane.
Waterproof IP67 - Water, mud, and snow resistant with continuous operation at -20°C and below.
Full-day operation with up to 10 hours of talk time in cold conditions.
Powerful high-definition speakers engineered by JBL.
Versatile rapid installation to any type of helmet, backpack, or clothing.
Availability:
Available now

- Get it by

Dec 14