Filter reviews by:
All
External Video
Product Quality
Product Performance
Noise when riding
Shipping
Compared to other brands
Had the pleasure of getting the 4.0 at the Vegas meet and man it's a huge step up. It's very snug and I experienced the "ear snagging" that others complained about with the 3.0 (I didn't have that issue with the 3.0). Wore a baclava and problem solved. I'm hoping with more wearing it gets broken in. Wind noise and head bobble were nonexistent as with the 3.0. Digging the vent at the top because in Vegas that will greatly help in the summer lol. Liner is top notch (this is what the 3.0 should've had!!) and this version of Ruroc helmets will most likely be the last version I purchase (yes I love the helmet that much that I WILL BE buying more 4.0s) unless there is a drastic change to possibly 5.0s. Also had a chance to test the Chain app and granted people say there's Discord (which I use with the Shockwave), but Chain is waaaay more easier to use and it flat out works. Keep up the good work Ruroc!
Just received the atlas 4.0 core with mirror visor and all i can say is they dont mess around. I was so desperate to try it at speeds i went out in the rain and i couldnt be happier with the quality comfort and noise level. Best helmet ever!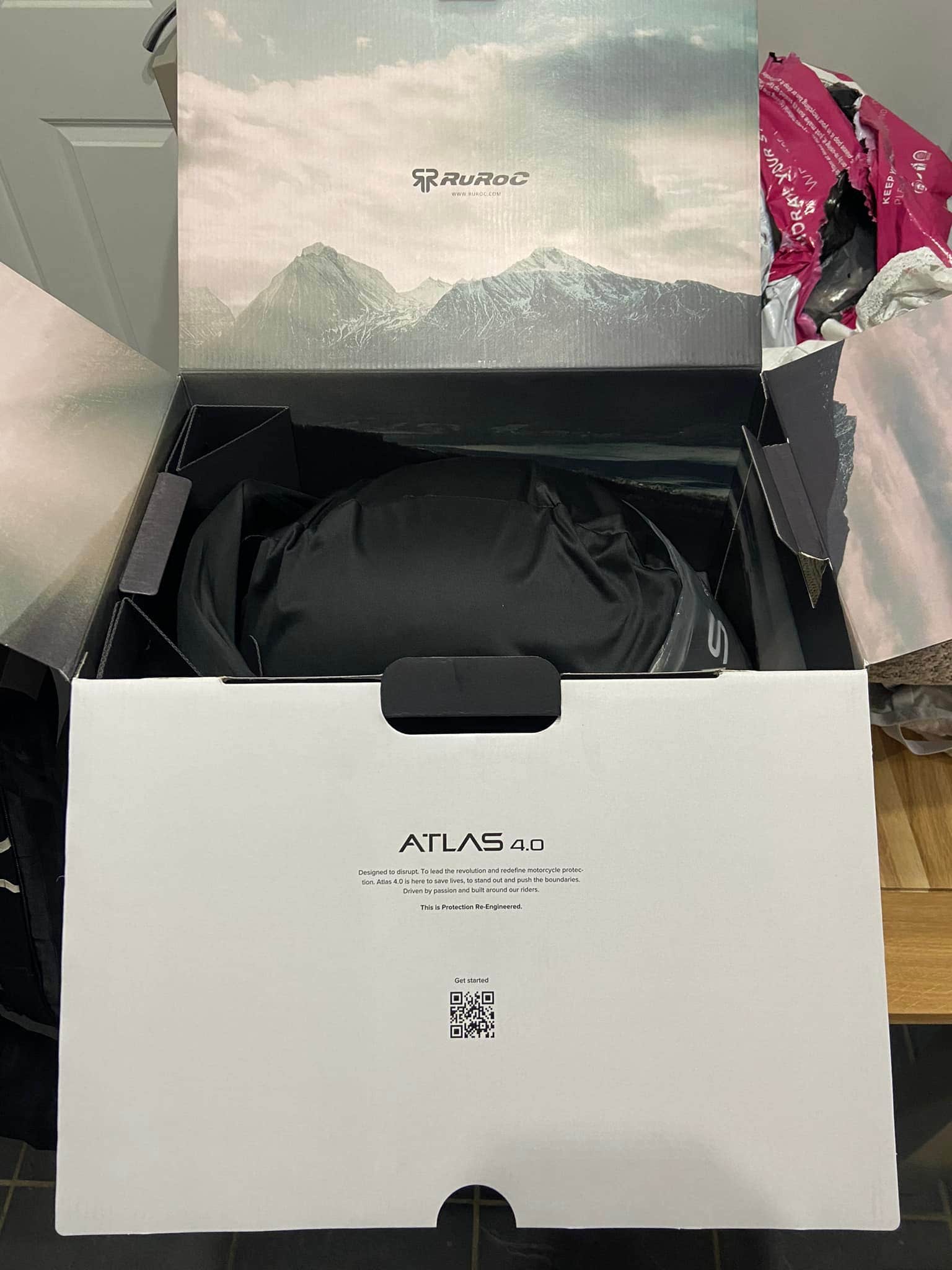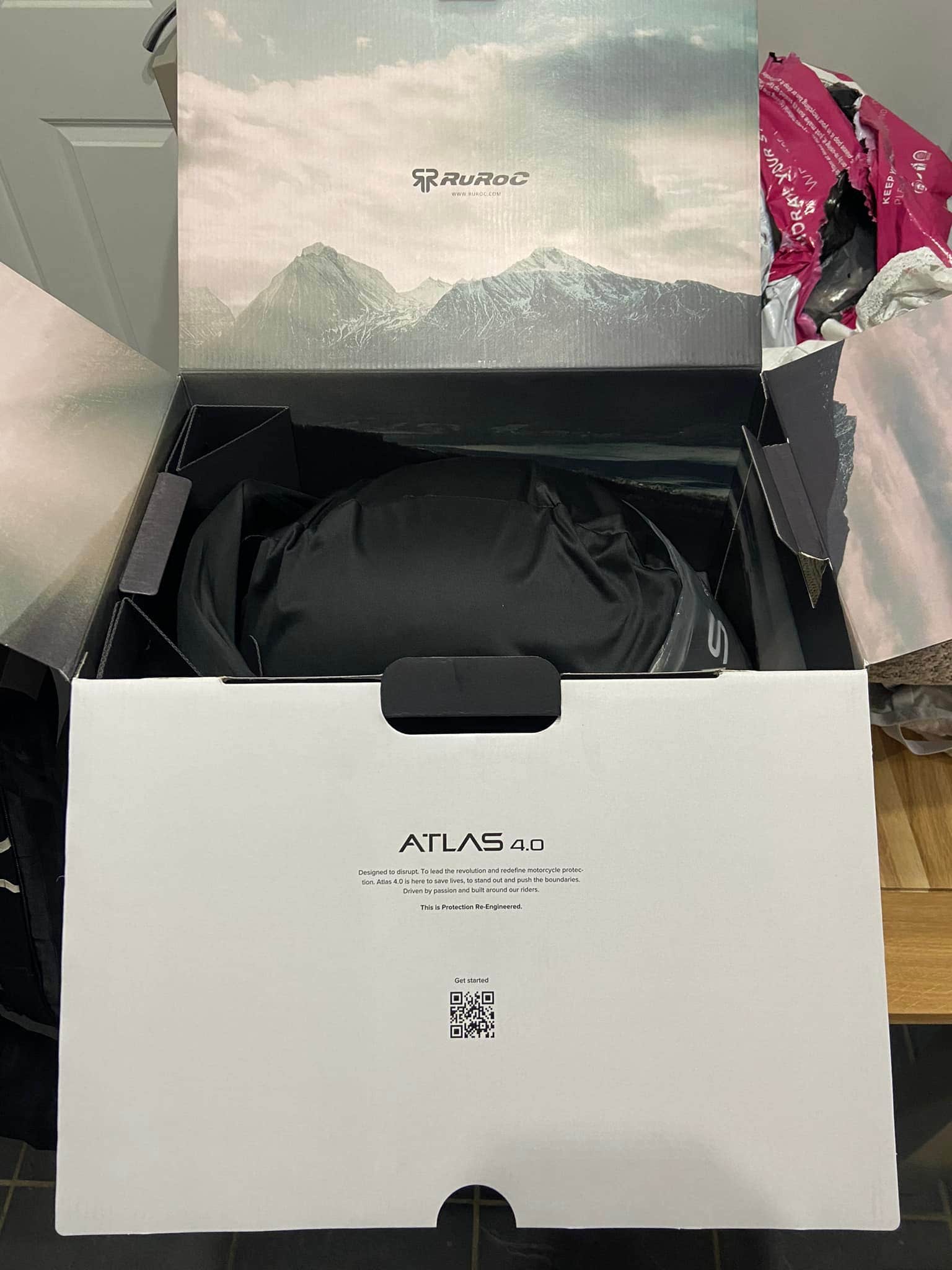 The Atlas 4.0 is not just a new helmet but an entirely different beast. The changes Ruroc has made takes this lid to the next level. The biggest changes with the padding and noise reduction. The RHEON liner is nuts. It's extremely comfortable and the first to market in a street helmet. The new padding is extremely comfortable and can be customized.
This helmet is quiet… extremely quiet. I had zero issue with wind noise or hearing my music. Combined with the shockwave it's a dream. The Atlas 4.0 is my new daily helmet.
When they say the Atlas 4.0 helmet is quiet they really meant it!!! Went for a long ride including highway miles and got home taking off my helmet not even realizing I didn't have my earplugs in! The included sounded deadening pads in the box work fantastic and I truly commend ruroc on an amazingly made product. Hope everyone's starting to enjoy the beginning of riding season and ride safe!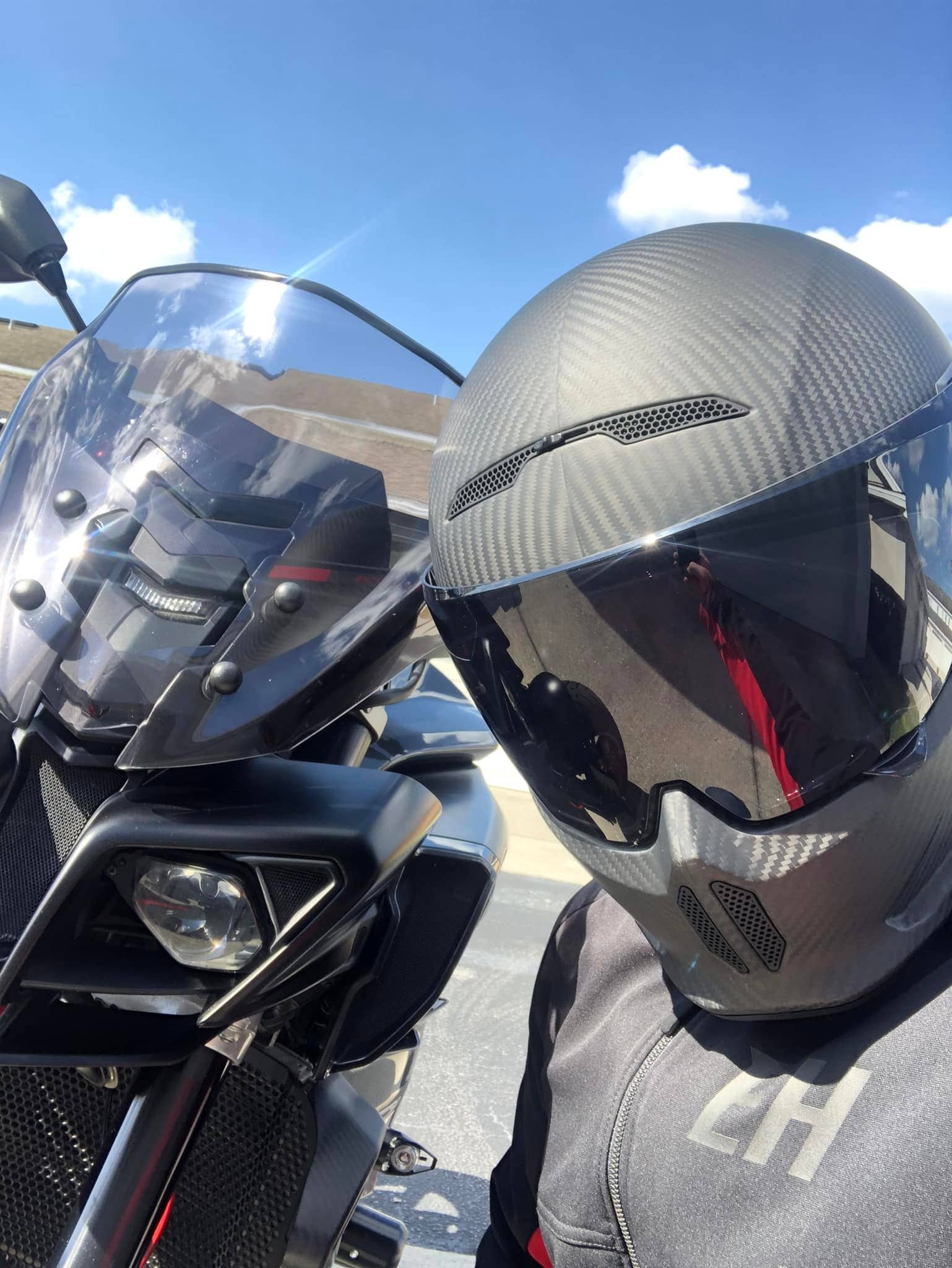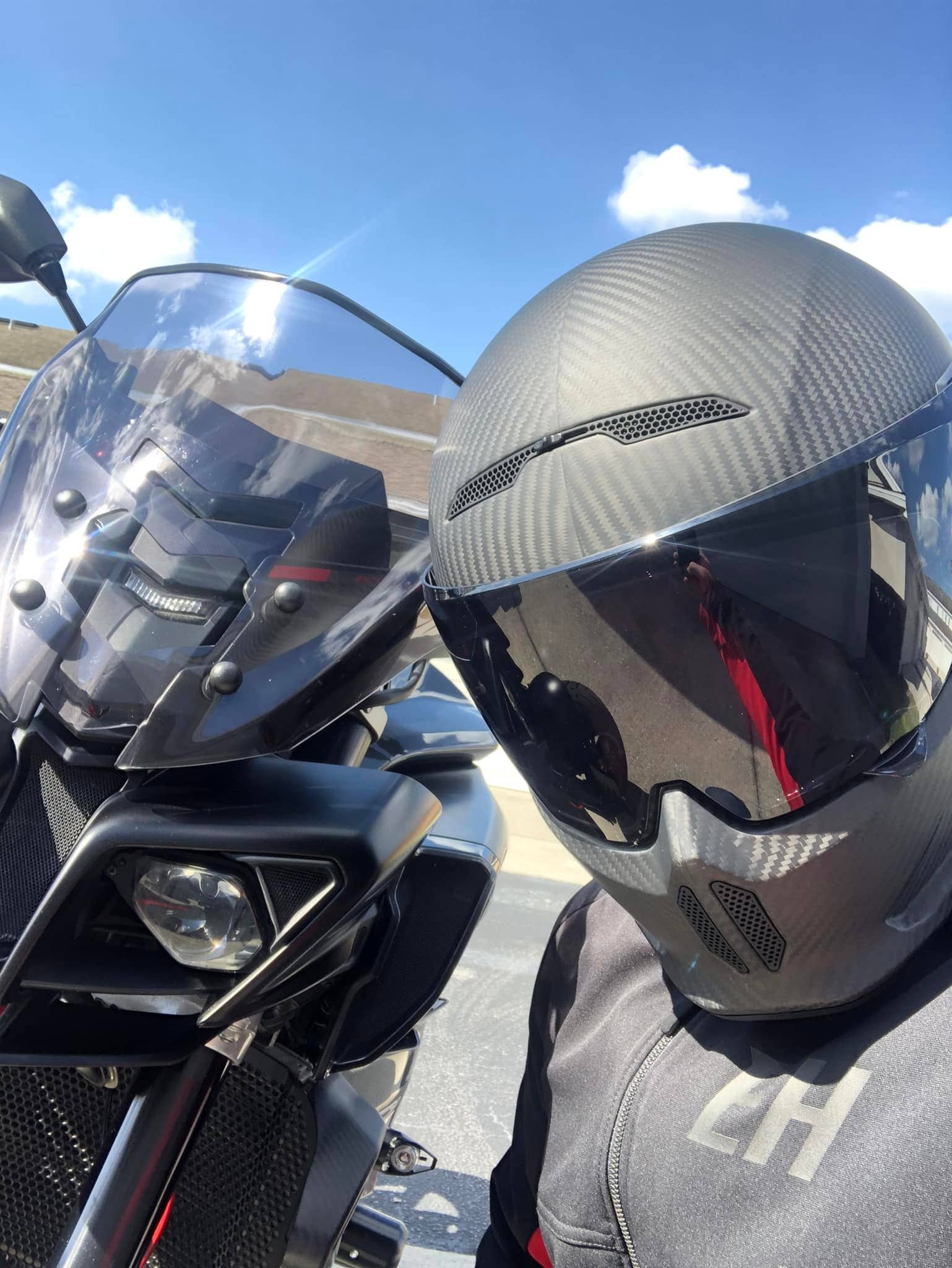 Having owned the Ruroc 2.0, 3.0 and now the 4.0 ! It's the best one released till date. I am so glad I purchased them all, and was part of the experience with the new changes and upgrades. Would I recommend the 4.0? YES, 100%.
first time owner of a Ruroc, was pretty keen to see what the latest fuss was about. Got my 4.0 Ghost next day on the 19th, after ordering midnight on the 18th, can't expect better than that.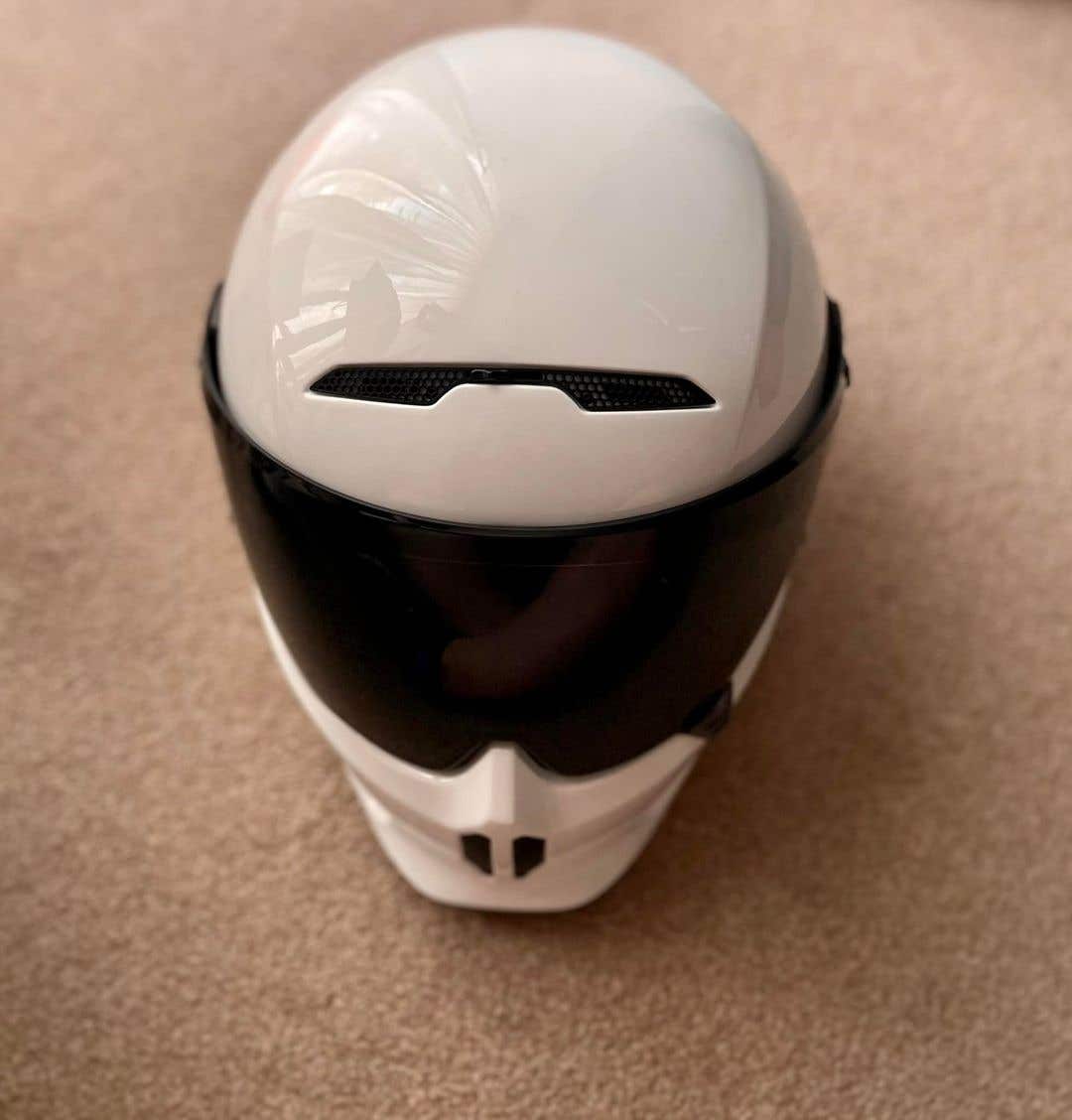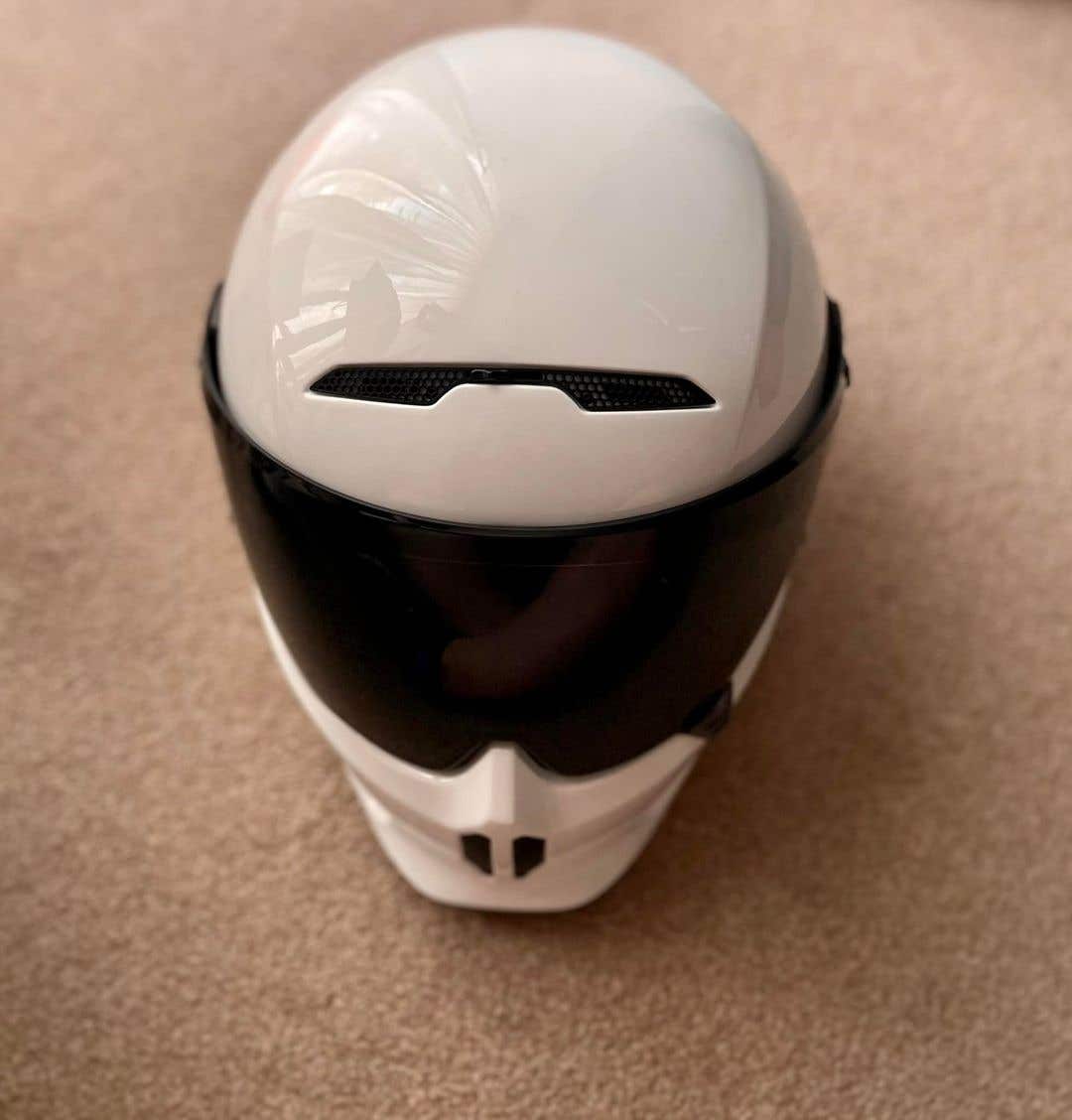 I can't fault my new Atlas 4, its everything my Atlas 3 was but so much better, the liner is so much better fit, hugs head perfectly. I recall people moaning about noise levels on the Atlas 3, I wasn't one of them but i would say the noise levels are even better on the Atlas 4. I ride a sports bike with a lot of noise and its great even for me.
Anyone new to Ruroc, buy yourself one, i have always used Simpson in the past but wouldn't go back now, customer service is spot on with plenty of videos explaining their products.
Just arrived ghost 4.0 with chrome visor, this looks so smart and clean. I'm new to riding and don't have that much experience with other helmet brands but enough to know that Ruroc are definitely competing with the "big boys" at this point. I can just tell that the guys at Ruroc have worked their asses off trying to get this helmet to where it is, the padding between the 3.0 & 4.0 is not even comparable the 4.0 is miles ahead. It's so comfortable now just for 20 minutes wearing it once it's broken in it's only going to get better.
If there's anyone that doest have a Ruroc helmet yet, in the nicest possible way. Don't bother getting the 3.0 spend the extra and get the 4.0 it's better in every way. Great job Ruroc I cannot wait to give this a proper test.
Ordered the atlas 4.0 and came really fast quicker then quoted plus helmet is great really pleased with it.
I have brought the new Atlas 4.0 the Fenrir design and my god it is a beautiful piece of art! I have ridden with it every day for the last week and I can not fault it! Also I have also purchased the shockwave to go with it also great and definitely a must the audio is crystal clear, it's that clear I have to turn the volume down! I have no hesitation in recommending the Atlas 4.0 and the shockwave to anyone, it's such a head Turner! Plus Ruroc is a British company which is fantastic, well done Ruroc keep up the great work I am definitely going to purchase another Atlas 4.0 in the next couple of weeks!
Though it took a while, until the goods arrived, it really was worth all the wait. Love my new Atlas 4.0! All other helmets on the market just look dull compared to it. Service for a missing item was fast and very helpful.
I was always skeptical of ruroc with the all the rumors of bad quality but after I saw the good reviews for the 4.0 and needing a new helmet and I went ahead and bought the 4.0, I do not regret it one bit, very comfy, quieter than my last helmet(Harley modular helmet) and very good field of vison, good ventilation, and last but not least good accessories selection, ruroc gained a customer, would recommend them to anyone.