Take It To The Extreme
With The World's First Full-Face Snow-Sports Helmet!
The RG1-DX Snow-Sports helmet is designed to protect in the most extreme conditions. A series of 11 EPIC designs wrapped around a lightweight & toughened ABS shell. Each with a face-guard that is tried & tested against impacts at -20 degrees (celcius). Features include high-performance anti-fogging goggles, our patented RAID ventilation system, easy-switch magnetic lenses, Rheon impact-absorption liner, RECCO avalanche-rescue reflector & a super-soft comfort-liner!
Ski & Snowboard Approved
RG1-DX
EN1077A
EN1078
ASTM F2040
New
In-Helmet Bluetooth Audio
In-Helmet audio controls at the tip of your fingers. Helmet mounted control pods that boost bass, enhance battery life and ensure music / calls are clearer than ever before.

Brain Protection Gel
Tough on impacts. A specially formulated gel sits inside the helmet which hardens on impact and can reduce the chance of concussion by up to 30%.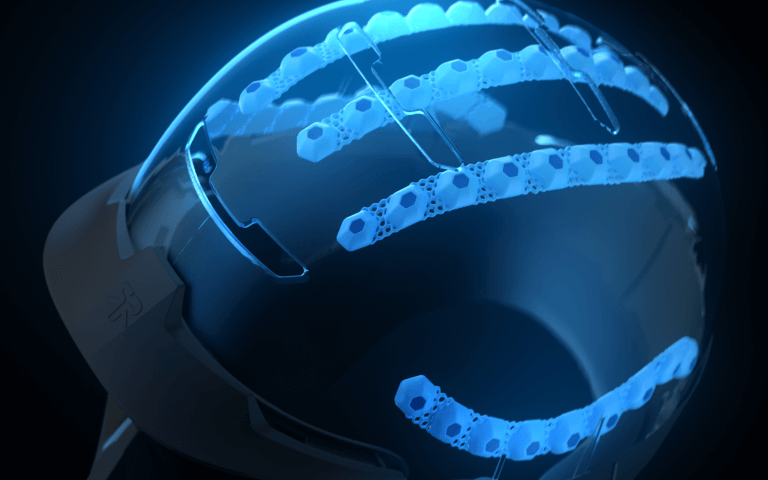 Full Face Protection
A better ski/snow helmet
The fully removable face mask gives you protection from impacts & elements.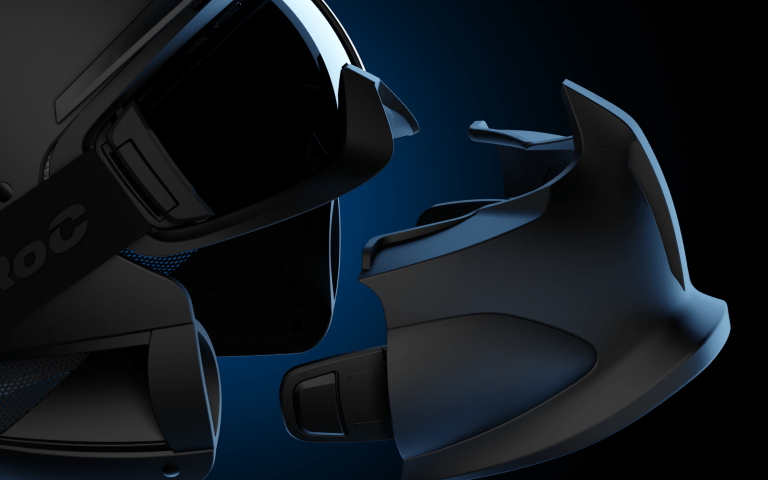 Magnetic Lenses
Quick, secure, easy
When the conditions change, change your lens. Magloc is the easiest magnetic lens change system imaginable.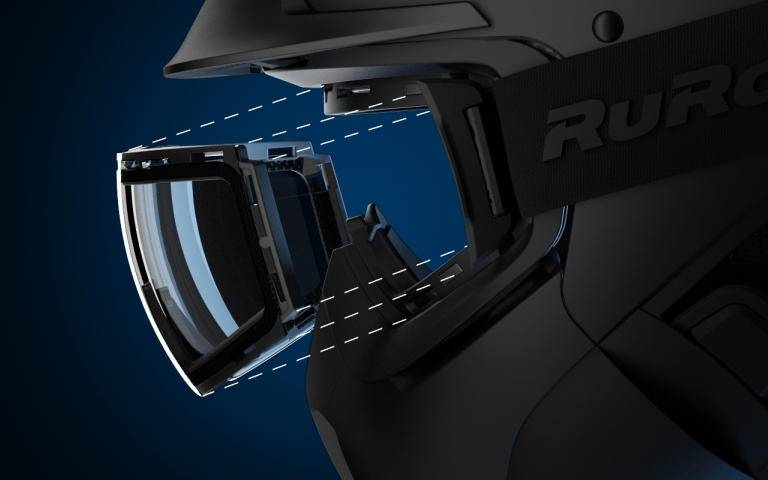 Avalanche Rescue Reflector
Be Searchable, Be Safe. The helmet has a built-in detection device should you ever find yourself caught in an avalanche.
Raid Ventilation System
Advanced Airflow
The coolest thing you'll never see. Airflow travels through the specially designed channels to keep you cool and comfortable.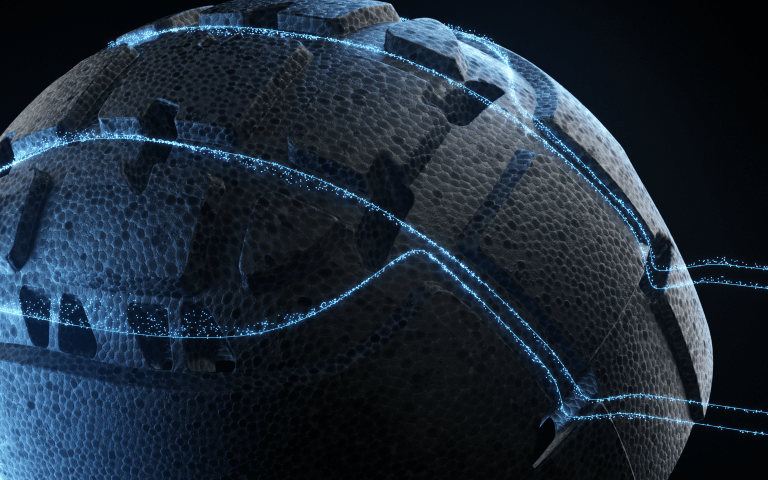 About The Launch
When does the rg1-dx launch?
On September 10th at 00:01 (London Time) the rg1-dx range will go LIVE! Riders from all over the globe will be invading our website to secure their helmet! Getting your hands on one is going to be all out war, which is why it's important to pre-register!
How will registering help me get my helmet?
When we have hundreds (or even thousands) of riders trying to get the same helmet, it's survival of the quickest! Registering means you save time at the checkout as you don't have to input your details when ordering... you'll have already done it!
What's the shipping times?
To guarantee your helmet is shipped out with the first batch of stock, be rapid when placing your order! This means ordering as soon as we go live at 00:01 (London Time) on September 10th! Standard shipping is 2-5 days from the dispatch date! See product pages for dispatch dates!
What if my helmet isn't the perfect fit?
If your rg1-dx helmet doesn't fit you can send it back to us within 14 days of receiving it & we'll send a better fit back to you free of charge! If it just needs tightening up slightly, we can send out different internal padding to help you get it right! We will also do full refunds within 14 days of receiving it, if the helmet just isn't right for you!