From:
NOK 2,510.00
-
NOK 5,040.00
Key Features
AA grade tear and abrasion resistance
RHEON® Level 1 central back, elbow and shoulder armour included (Level 2 upgrades available)
Gel injected embossed branding for a sharp yet stealth-like execution
Discreet elasticated internal belt loops to be able to attach to your regular belt/trouser loop
Neoprene collar trim on the top edge for added comfort
Quilted detail on shoulders
Elasticated accordion rear armhole for comfort of reach
Charcoal reflective sleeve stripes for stealth in daylight and high visibility at night
Two upper external zipper-fastened chest pockets/vents
Twined external zipper-fastened hip pockets/vents
Zip fastening cuff plackets can fully open to enable sleeves to be folded back for ventilation
Twined zip fastening charcoal reflective godets at back for adjustable hem width while keeping the jacket fastened whilst providing increased visibility at night
The term 'Biker' accommodates all walks of life, from the city dweller to the highway cruiser, motorcycling isn't just a hobby, it's a way of life. café retro is made for those who take safety seriously, but in style. Who want to stand out and be bold, whilst having a classic, nostalgic look. Not afraid to stand out, these jackets empower those who wear them.
Made to catch eyes, and drop jaws.
Gallery
How to rock this jacket with the best style.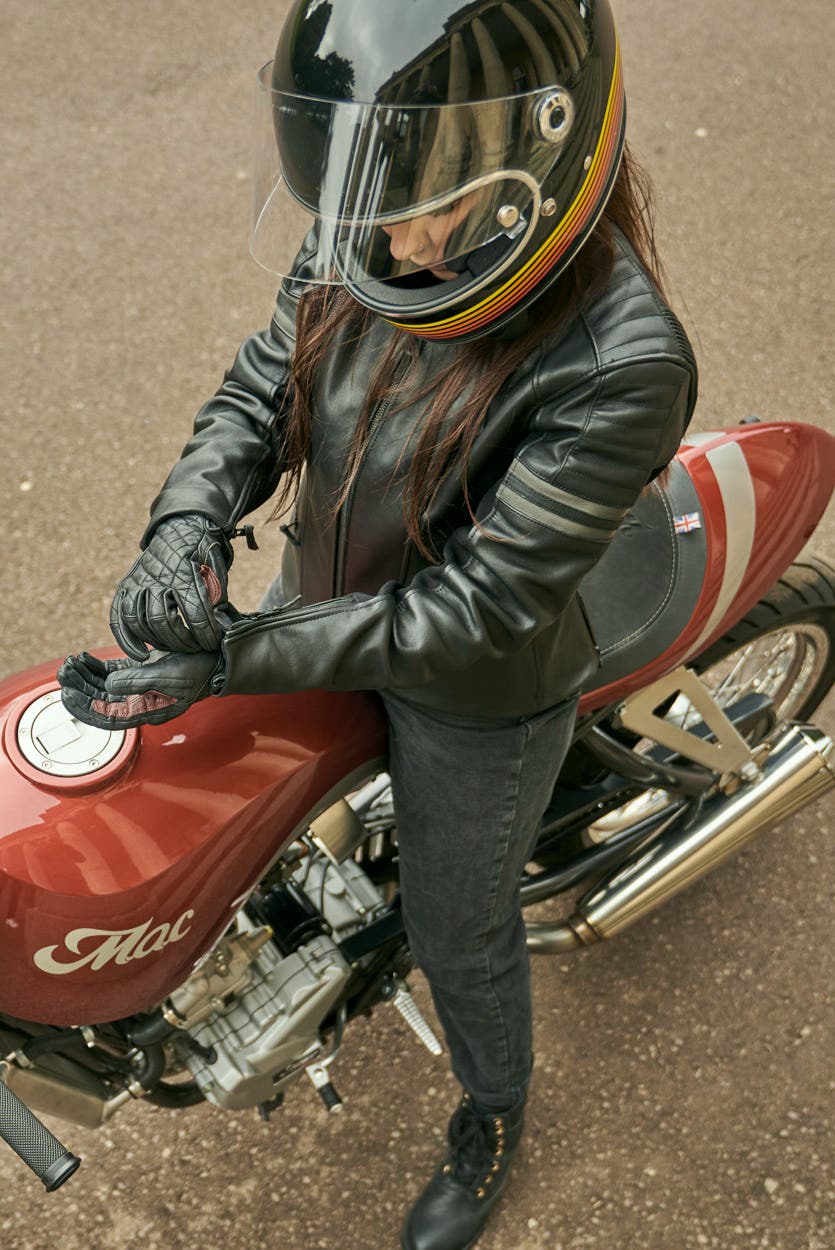 Revolver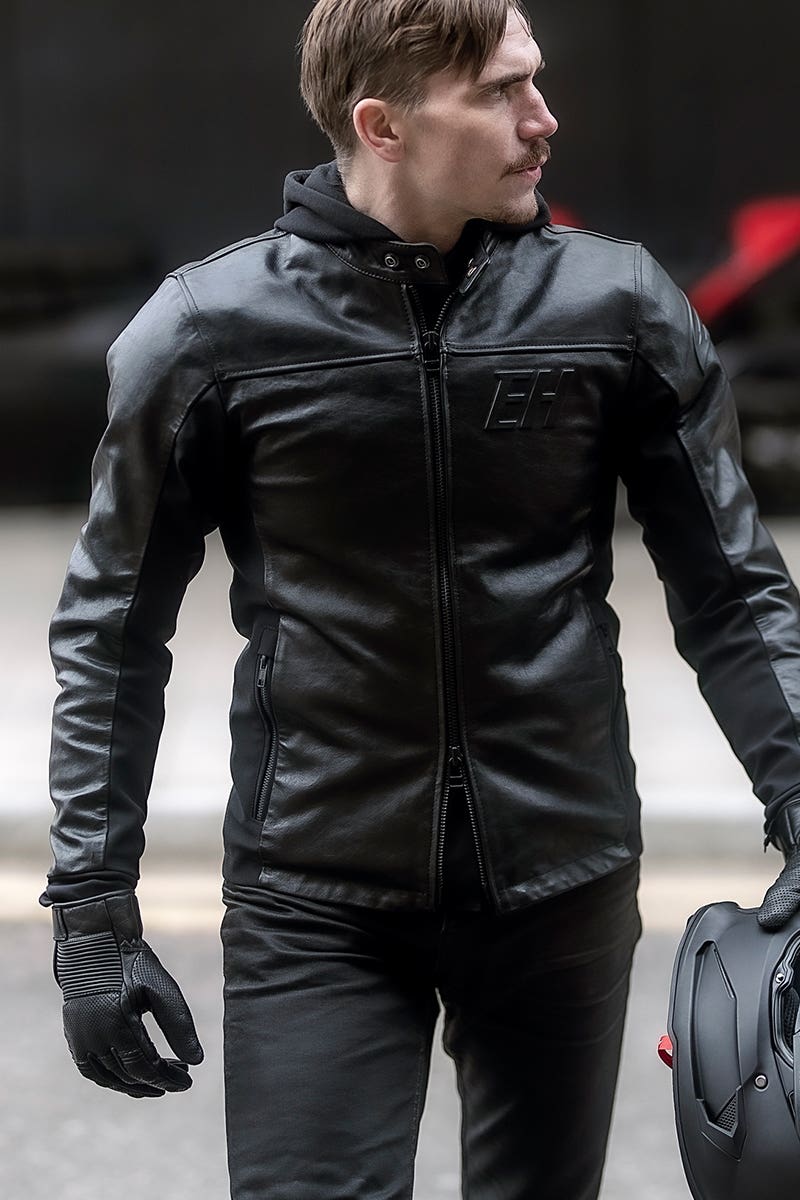 916
Cookies 'n' Creme UV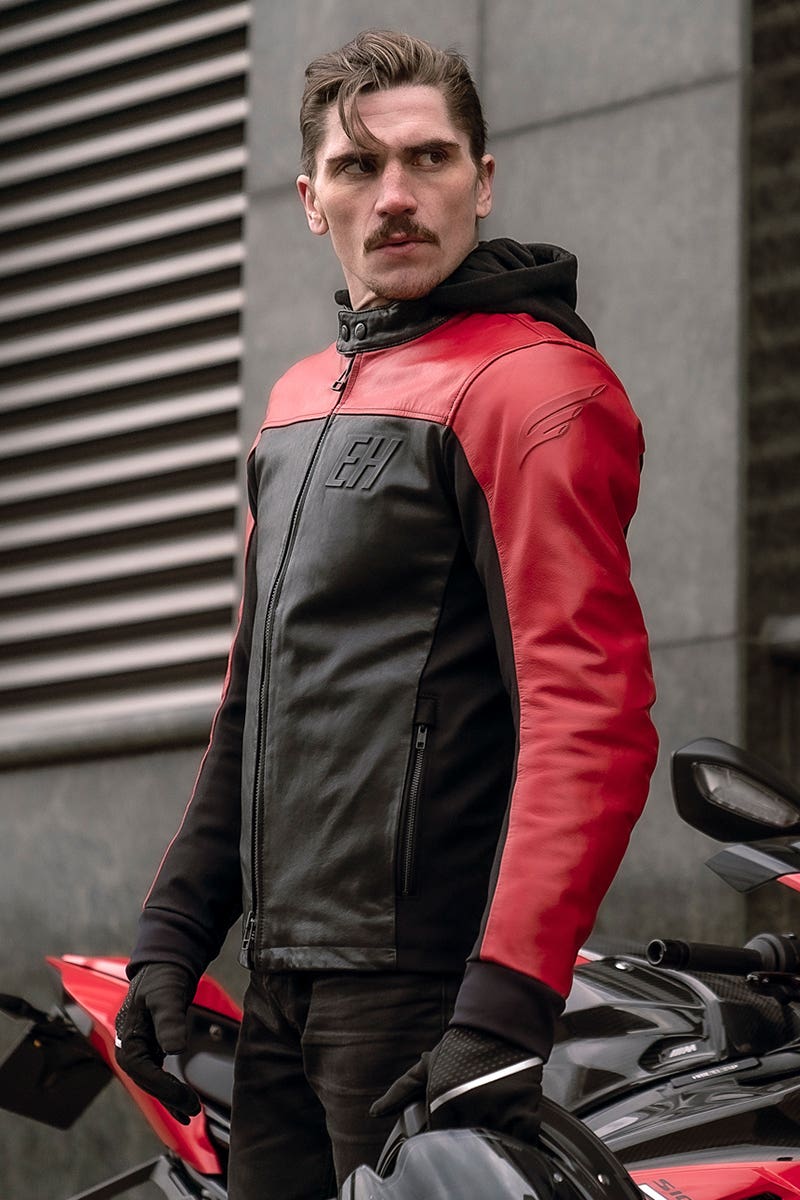 916 Inferno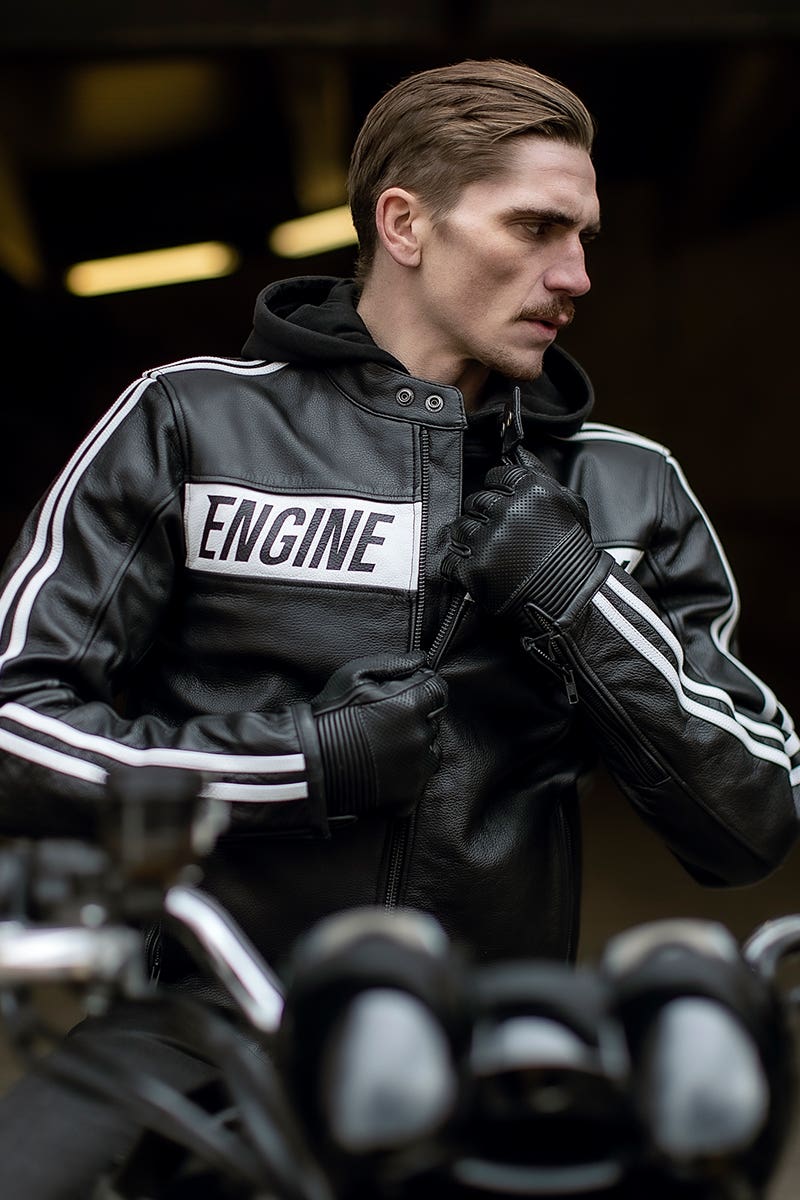 Cookies 'n' Creme
Hawkeye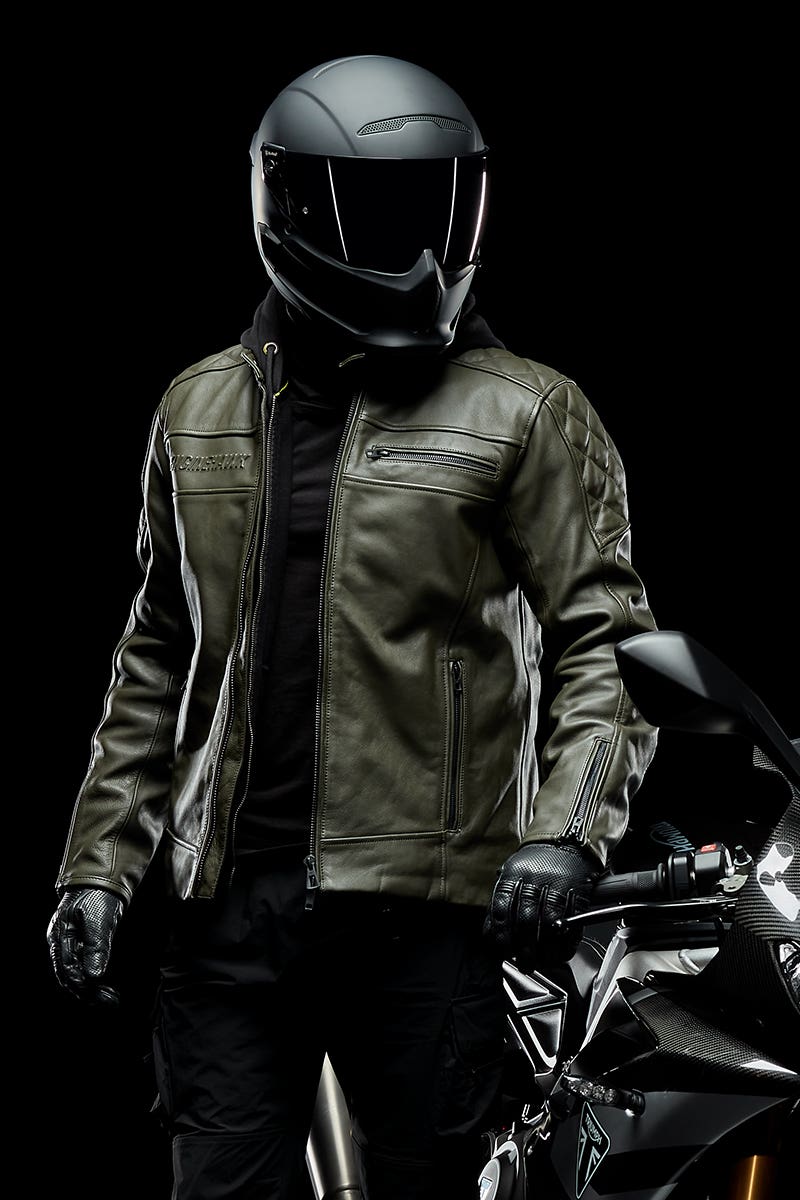 Cookies 'n' Creme Sniper