From:
HUF 98,600.00
-
HUF 197,600.00
Ruroc covers the cost of import taxes VAT/Duty.
Key Features
AA grade tear and abrasion resistance
RHEON® Level 1 central back, elbow and shoulder armour included (Level 2 upgrades available)
Gel injected embossed branding for a sharp sharp yet stealth-like execution
Discreet elasticated internal belt loops to be able to attach to your regular belt/trouser loop
Neoprene collar trim on the top edge for added comfort
Tapered diamond-quilted sleeve panels and lower back panel
Elasticated accordion rear armhole for comfort of reach
Zip fastening cuff plackets can fully open to enable sleeves to be folded back for ventilation
Extended back length for more body coverage
Twin external zipper hip pockets/vents and upper external zipper chest pocket/vent
Bold, fierce and Iconic. The leather jacket has been a staple of biking culture since conception. Synonymous with style, safety and a bad-ass attitude. The Iconic range features a collection of our most emblematic designs, embodying the tradition of motorcycling throughout history.
Hard hitting and bad to the bone.
Gallery
How to rock this jacket with the best style.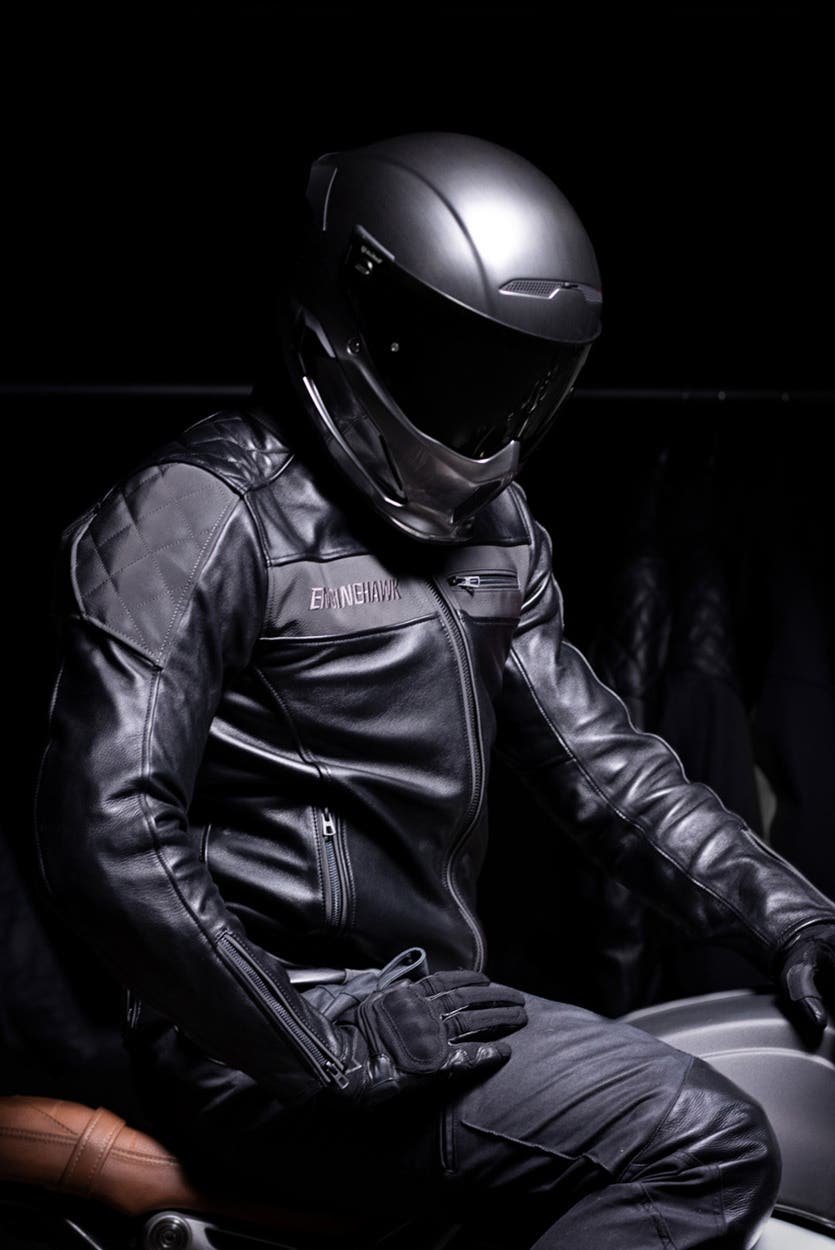 .50 Cal UV
.50 Cal UV
Renegade
Renegade
.50 Cal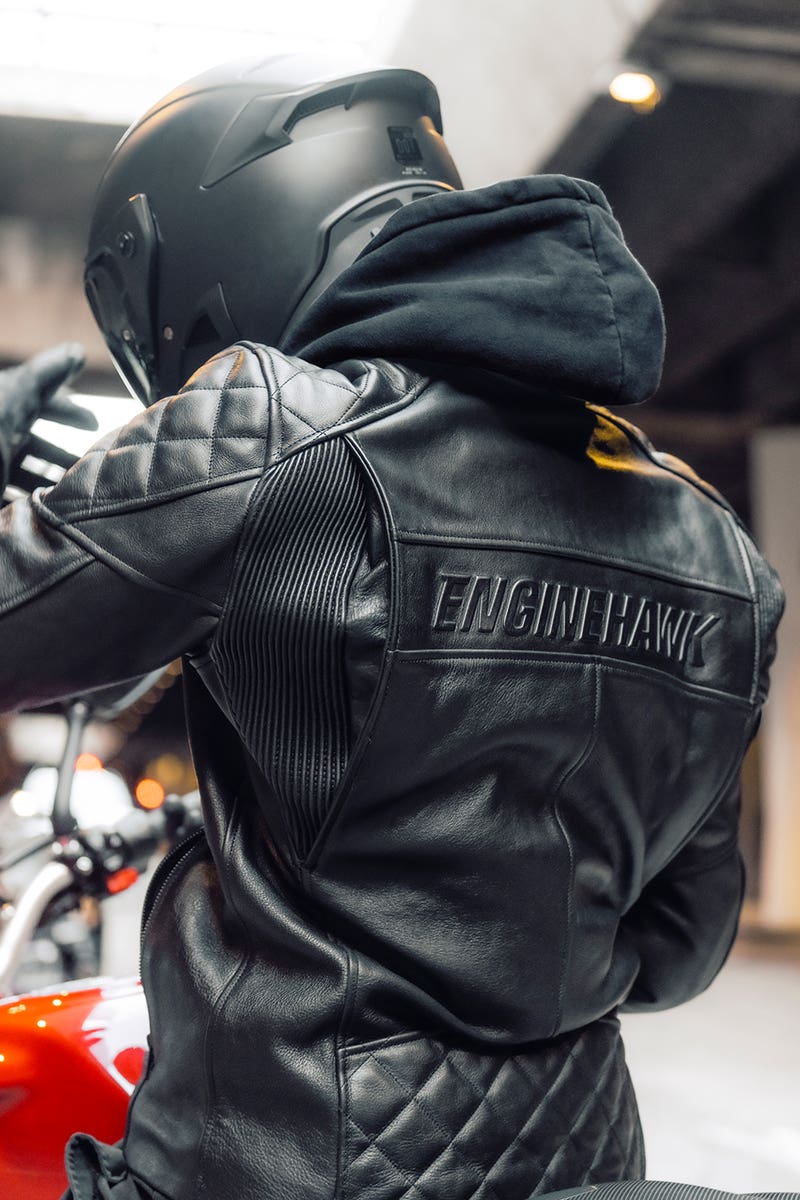 .50 Cal