Enter Giveaway
Enter your email below for a chance to WIN one of the 15 insane new designs coming to the Atlas motorcycle line up. Winners will be announced Feb 26th, just a few hours before the new Atlas 2.0 range goes live!
Good Luck!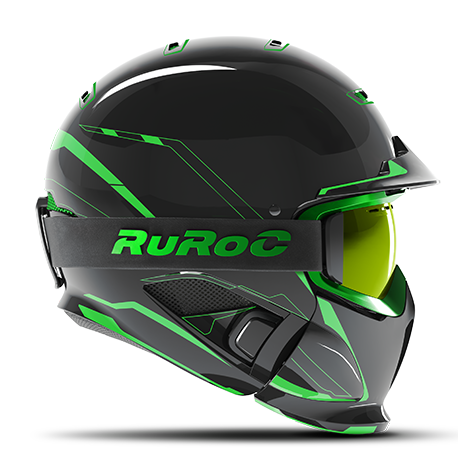 RG1-DX Chaos Viper (2018)
The Chaos Series comprises four insane new colorways with never before seen decals. Whether it's the back country or the sidewalk, you'll be the meanest rider out there. All Chaos Series helmets come fully fitted with our newest partner technology. Snow, Skate & Cycle Approved.
RG1-DX Chaos Viper (2018)
The Complete System
The RG1-DX is more than just a helmet, it's a system. The RG1-DX comes with a super tough ABS shell, patented RAID EPS liner, premium Magloc goggles, Nastek lenses, built-in RECCO avalanche rescue technology, Rheon impact liner and a mask tested and proven to -20! Capture every moment with the integrated action camera mount beneath the visor. Every RG1-DX shell is compatible with our Shockwave Bluetooth liner.
Go Faster With Sound
Every RG1-DX helmet is bluetooth audio compatible. All you need to do is plug in the new Shockwave audio neck liner and immerse yourself in the ride. Play your favourite tunes, take calls and now speak to Siri. Newly improved fit and comfort for the 2018/19 season.
Shockwave sold seperately.
The future of search and rescue
Every RG1-DX Series 3 is fitted with a Recco reflector that helps you to be located should you be trapped in an avalanche. Something we hope you'll never need, but is great to know it's there.
Tough on impacts
Rheology is the branch of physics concerned with the flow of matter, and how that matter reacts when force is applied to it. Developed by the scientists at Imperial College London, our new Rheon liner is made of a non-Newtonian fluid that hardens upon impact, reducing the chance of brain injuries by up to 30%. The new Rheon liner comes as standard with all RG1-DX helmets.
The fastest & easiest chin strap
The Fidlock magnetic chin strap buckle is the fastest and easiest chin strap system in the world. Even with gloves on. Previously a Limited edition exclusive, we've listened to you guys and brought the feature to the entire DX range!
Sizing Guide
Get the right fit
We recommend: Medium/Large

57cm - 60cm