On July 28th, Drop II is here & it's coming to kick up a storm! The second Ruroc-moto launch of 2020!
Sign up to be notified of the new drops and avoid FOMO below!
Drop II
The Ultimate Giveaway
Enter now to be in with a chance of winning a free Drop II helmet of your choice!
Winners will be announced July 27th, just a few hours before the new range goes live!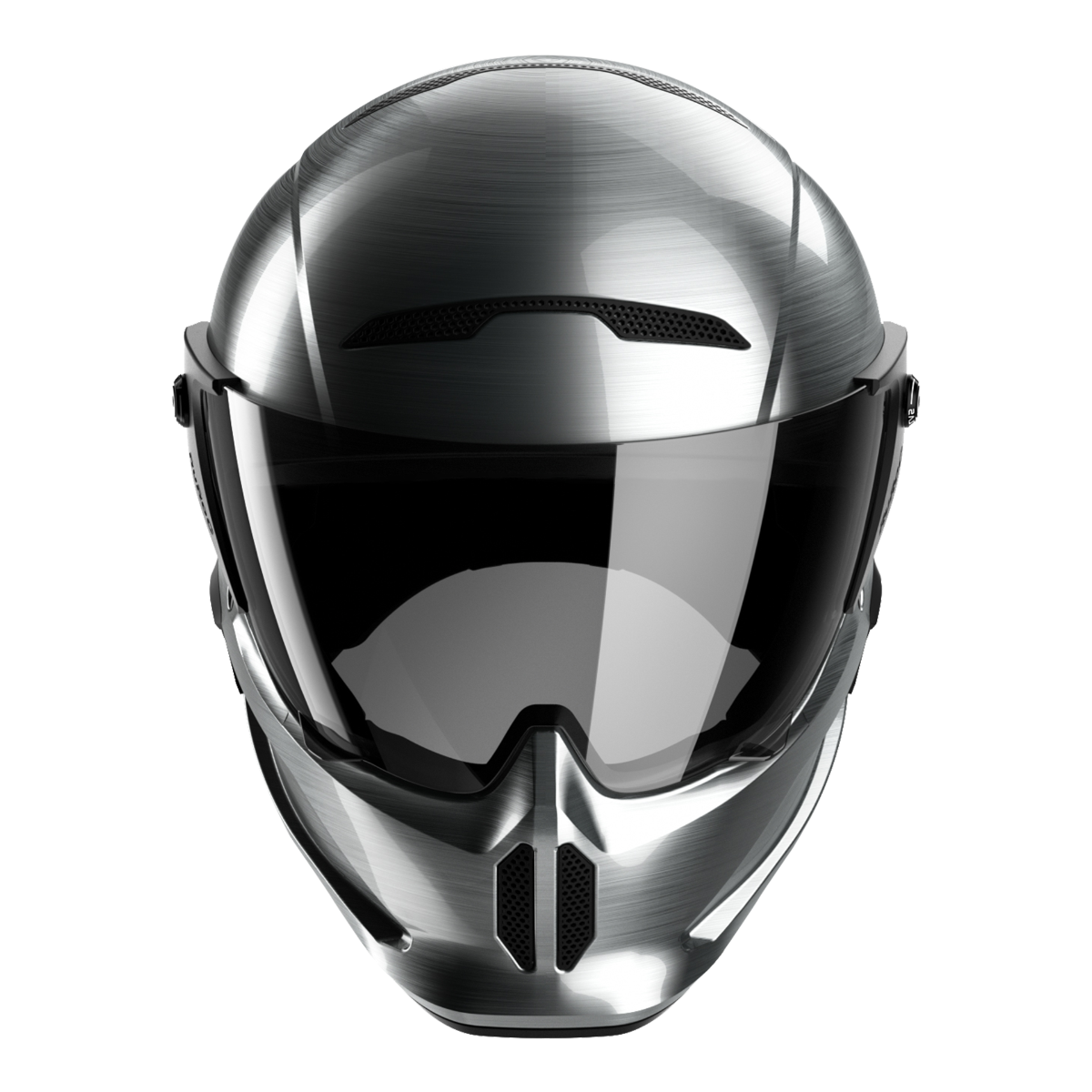 Atlas 1.0 Carbon Helmet - Mercury
The ATLAS Mercury. Brushed gunship chrome paint applied by hand onto a T300 aerospace grade Carbon shell. DOT & ECE approved. Ships with a clear road-legal visor and a dark tinted track-day visor, for sunny conditions only.
- DOT FMVSS 218 & ECE 22.05
- Aerospace-grade T300 Carbon Fibre
- Shockwave Compatible
- Anti-Fog & Anti-Scratch Flow Coated Lens
- Fidlock®
Atlas 1.0 Carbon Helmet - Mercury
The Complete System
For years people were blowin' up our lines asking, when are you guys gonna make a motorcycle approved helmet!?! Well, we finally did it. And we did it really, really well. The ATLAS is the first of it's kind, it's aesthetic is uniquely Ruroc which by nature means it's unlike anything else you would have seen.
One powerful element
Carbon. We chose the strongest helmet material available, and precision machined it to fit the unique ATLAS design. The entire shell is built from Aerospace-grade T300 Carbon Fibre, giving it incredible strength and lightness. Ready for anything.
Ventilation
6 air intakes, 6 exhausts
Warm when it's cold. Cold when it's warm. We didn't design ATLAS for one type of climate. 6 air intakes and 6 exhausts coupled with foam dampners around the ears will keep the air flow moving while giving you a quiet ride.
Go faster with sound
Every ATLAS helmet is bluetooth compatible. All you need to do is plug in the new Shockwave system to the helmet and immerse yourself in the ride. Use voice command, talk with friends, listen to music, and take directions all inside your helmet. Shockwave and Shockwave+ systems sold separately. Connect now.
Shockwave sold separately.
Open/Close vents
Airflow
Ruroc's a brand built on our Patented RAID anti-fog system and we've enhanced that by adding a switch system in the chin vent to direct additional air whilst you're riding directly into the underside of the visor so it de-mists constantly while riding.
Anti-fog Anti-scratch
Flow coated
All of our ATLAS helmets come with Flow coated visors/lenses that have been integrated with revolutionary anti-fogging and anti-scratch technologies so you never have to compromise on clarity. Clear as day. All Day.
The fastest & easiest chin strap
The Fidlock magnetic chin strap buckle is the fastest and easiest chin strap system in the world. Even with gloves on. Previously a Limited edition exclusive, we've listened to you guys and brought the feature to the entire Atlas range!
Sizing Guide
Get the right fit
We recommend: Medium/Large

57cm - 60cm